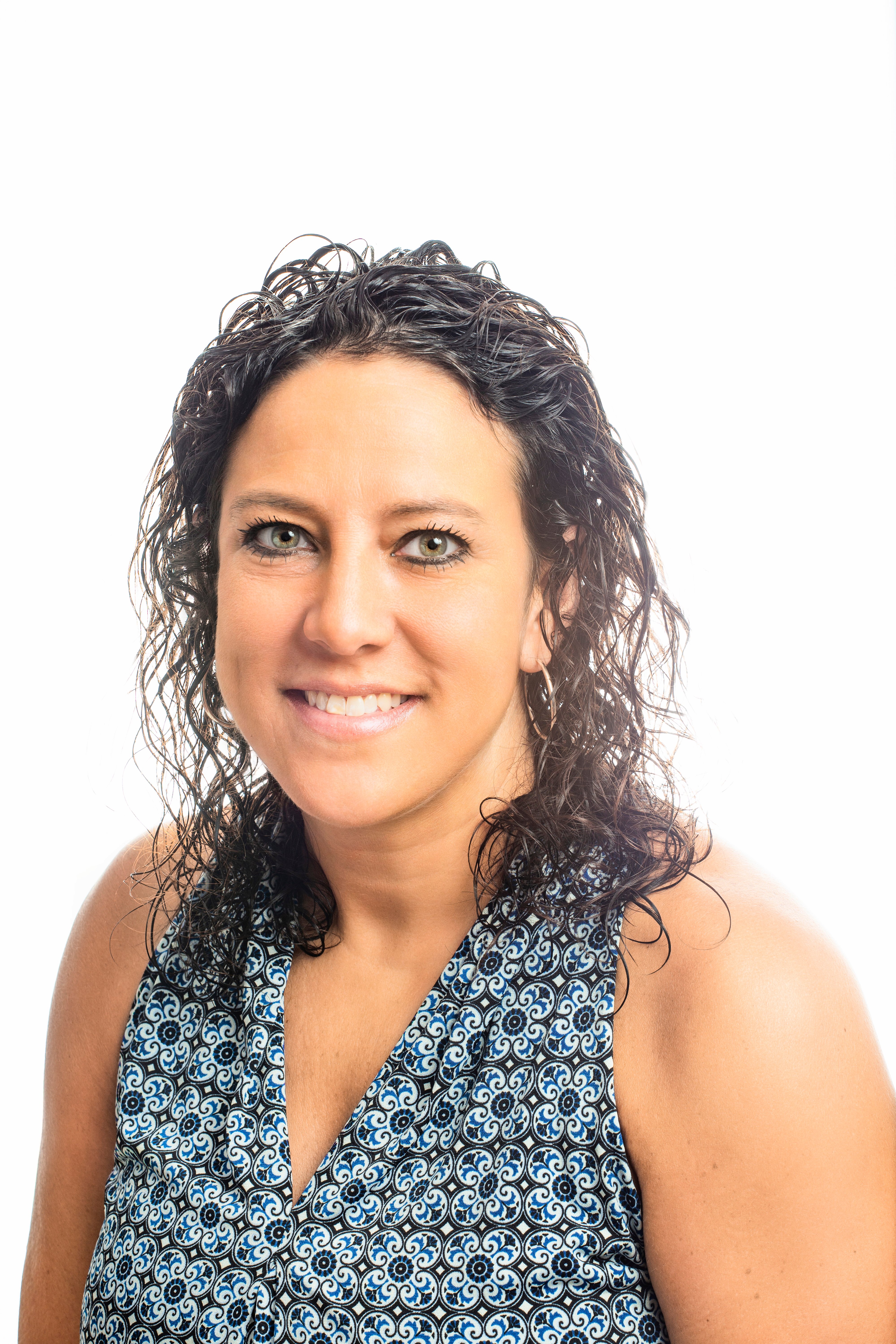 Why HubSpot for Associations?
Inbound Marketing | Lead Generation & Growth Strategies | Marketing Automation | member engagement
Picture a giant herd gallivanting across a grassy knoll to troughs of delicious fruit. That's what's happening with associations and HubSpot. And there's reason for it.
HubSpot is providing something that not many others in the market can provide—a one-stop solution to growth and engagement.
So why HubSpot for the association market? Given
HighRoad's unique position in the association marketplace, we're perfectly poised to answer this question.
In short, there are hundreds of reasons why associations and non-profits should, at least, be considering HubSpot.
I'll dive into a handful of them.
They have a solid framework
Let's back it up to basics. Technology software, like HubSpot, is built by humans. Humans build things based on frameworks that dictate how a system should work. HubSpot's framework is based on the inbound methodology. A belief system built on the backbone of customer centricity, content, and consent.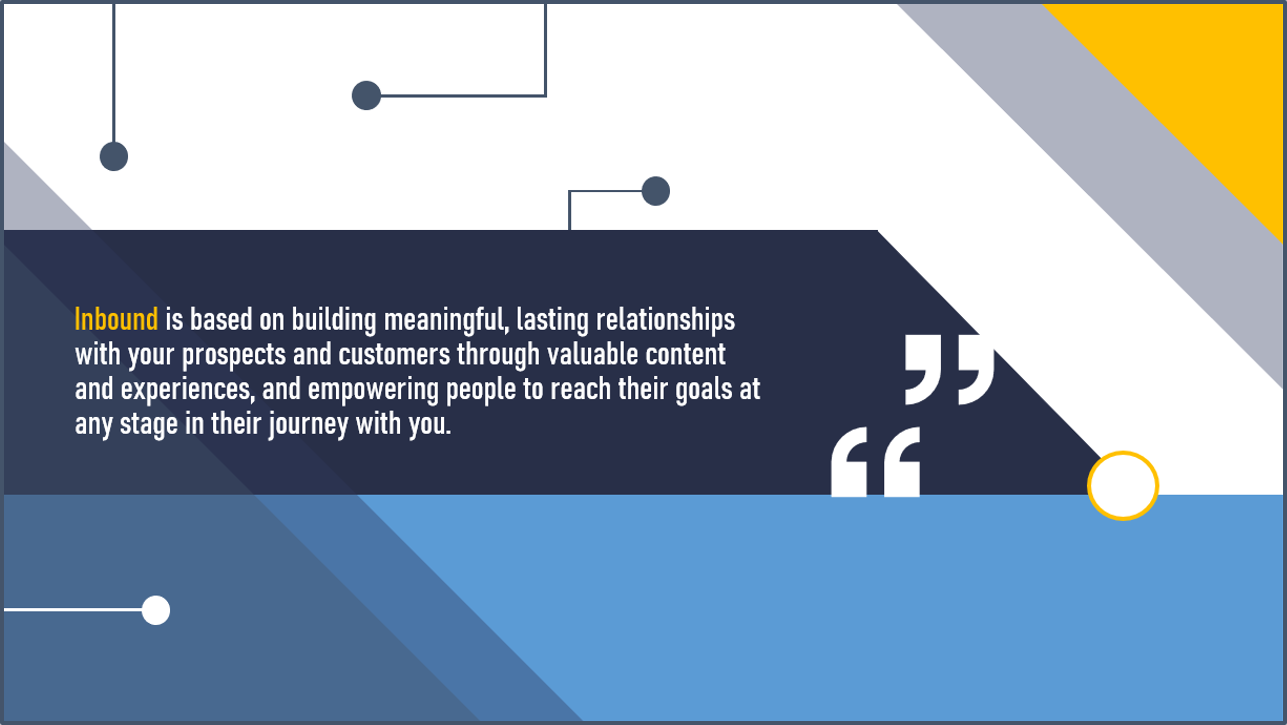 That methodology serves as the central nervous system and feeds into every "Hub" within HubSpot, including:
Marketing
Sales
Service
CMS
Operations
So let's consider that. If your marketing, sales, tech, and operations teams were working cohesively under one umbrella, and your activities, goals, processes, and most importantly—data—were all connected, think of how much you could do from a business perspective?
And that's where HubSpot stands out the most. It's a Customer Relationship Management (CRM) Platform. Regardless of the effort, the customer—and member—is the focal point.
But what about others in the marketplace?
So are there other growth and engagement platforms out there? Of course. And are they comparable in certain ways? Of course. Are they a good fit for associations, societies, member-based orgs, and non-profits? It depends.
HubSpot sees associations as a viable market and a good fit. As such, they're incrementally rewiring functionality and making accommodations for association needs. Here's how HubSpot is a stellar option for associations:
HubSpot's statement is what makes HubSpot the success that it is. HubSpot
gets
business—
like really gets the operations of running a business. Once again, it brings together the efforts of your marketing, sales, operations, and services team so that you're all interlinked on mutually owned goals.
For associations with high data collection, outbound email needs, and often multiple programmatic and strategic goals, HubSpot has made it
incredibly intuitive to run a business and achieve the goals of each department.
It's also prefabbed compared to other comparable platforms out there like Marketo and Pardot. Yes, there's always configuration and customization to ensure your instance wears your brand and organizational structure. But HubSpot is intuitively built for the average marketer to quickly assimilate and navigate with ease.
While HubSpot, Marketo, and Pardot have all been around for the same amount of time, HubSpot by far exceeds its counterparts with educational content. HubSpot excels at training, certifications, documentation, community forums for nuance issues, and product support.
For associations who want more hands-on, real-world, association-specific training that toggles both the strategic and product-focused line, HighRoad offers a comprehensive, interactive training package that layers over HubSpot's wealth of downloadable training content.
Since HubSpot's inception, it's gone from an inbound marketing platform, to a sales/CRM platform, to a CMS, to a services platform, to an operations platform. Now, with all modules playing nice in the pool, it's a fully loaded Rev-Ops engine that gives your entire team the ability to grow your membership and engage the members you have without ever having to leave the platform.
And it doesn't plan on slowing down. Its product team continues to push out new modules, new partnerships, and new product features all built to help associations meet their goals with efficiency and efficacy.
Like any great software, HubSpot has created a collaborative partner ecosystem that curates integrations, productivity-enhancing plug-ins, agencies, and more.
As a Diamond Level Partner of HubSpot, HighRoad leads with our association-specific integration software, designed to connect the data in your AMS with HubSpot's CRM so that you centralize your demographic and transactional data with the behavioral data collected through HubSpot.
But it doesn't stop there.
Sure, HubSpot is leaning into the association market. But they're still learning. That's where we come in.
Our expertise goes beyond data integration into data activation. Specifically, once you're up on HubSpot, we provide a range of services built to help you optimize your performance, and surface greater return on your HubSpot investment.

Since our entire client roster is association- and non-profit specific, we know what you're up against. Here's just a few of the trends we're seeing in the association industry, all of where HubSpot+HighRoad can lend a hand:
Incoming generations are rewiring market demand
With the generational ecosystem shifting and environmental factors influencing buying behaviors, an entrance of new content formats, consumption interests, and customer experiences are impacting the future of associations and non-profits. With value props built on the backbone of content, community, and communication, associations need to rethink their go-to-market strategy and org models.



Declining and disengaged membership:

Organizations are no longer basking in the glory of organic retention. They're now having to build concerted member engagement strategies and customized experiences that retain loyal members, surface member champions, and increase MLV (Member Lifetime Value).

Sophisticated acquisition needs:

Attracting new members and breaking into new markets requires data-driven content and journeys to get associations closer to their intended members, and bridge the gap on their conversion goals. Suddenly filling the gaps isn't about dusting off and digging into their customer lists—it's about tapping into new market share at the top of the funnel.



Intel needed to drive program dev and new org models:
Beyond the conversions are insights that can drive decisions about organizational futures. Campaign insights, testing methodologies, and predictive analytics are all on the docket for change when it comes to associations.


Trimmer budgets and resources:




Associations need to be wise about their spend. They're often dealing with conservative tech budgets, minimum resources, and modest direct marketing costs. Spending budget wisely means paying for the right option, iteratively getting efficacy out of the tool in a way that justifies cost, and clearly demonstrating to the organization, leadership, and the Board that this is the right tool for the dime.



Operational efficiencies to refocus staff time:
Automating operational workflows like member welcome, member renewals, or even more growth-driven workflows like evergreen lead capture campaigns can go a long way with small association marketing teams. The manual time saved from cyclical workflows and "set-it and check-it" automations can easily be re-routed to more strategic and innovative think time.

Chapter comms decentralization:


A great deal of associations with

defined chapter/state/region affiliation structures are

looking to build out centralized chapter communications strategies. Quite often, they're

s

truggling to create brand continuity across their affiliations, looking to reduce communication overlap, and are perhaps even

looking to diversify revenue streams at the national level.
Comparisons to Other Platforms
I'm droning about HubSpot at this point, right? Well yes, but with good reason.
HubSpot has made its mark as the leading Growth & Engagement tool for associations simply because it's paid attention and course corrected over the years.
Since its inception in 2007, HubSpot has made incremental efforts to differentiate itself from others in the marketplace. HighRoad has done some comparisons against others in the ecosystem and, by and large, these competitors are often:
Too much tool
One of the unique qualities of HubSpot is that, while it's robust in functionality, it's less overwhelming than its counterparts in the marketplace. Some platforms out there sport power but need a great deal of granular configuration and technical team intervention to get there.
Not a growth and engagement tool
HubSpot corners the market on growth and engagement for associations. Some tools are strong on lead gen & nurturing and have powerful landing page, form, and lead scoring mechanisms but don't necessarily have the bandwidth for higher volume outbound emails (i.e. member newsletters, event registration announcements, etc.). Some tools are strong on member communications but don't have the baked-in functionality to capture net new leads and contacts. HubSpot has figured out the formula for both.
Not omni-channel
There are a number of single channel (think email automation like Adestra) and/or complementary automation tools (think plug-ins or add-ons) out there

that can maximize performance, fuel data intake, and increase efficiencies with HubSpot. And while they play well with HubSpot and can present as really powerful companions, in most cases, you still need HubSpot (or a comparable growth and engagement tool) to accomplish your goals.
Not designed for the marketer
Yes, HubSpot's molecular structure courses with data, logic, branching, integration, and code. But with all this said, aesthetically and functionally, it's built for the marketer's mind. From personas, to content, to lead scoring, to integrated channels and conversion attribution reporting, it specializes in data storytelling and spiral—not linear like some tools—thinking.
Not integration-friendly
Because HubSpot is such a friendly neighbor, it's developed a partner community that far surpasses any other tool out there. This gives associations the ability to connect existing tools and explore supplemental tools in line with their goals.
HubSpot is also a super-sized source for HighRoad's Spark and integration products. Through Spark, masses of organized, segmented, and often, multi-dimensional, sets of data are moved from the association's AMS to HubSpot for clean and powerful campaign activation.
Not affiliation-friendly
A great deal of platforms out there are great for singular departments without the need for heavy permission layers or additional business affiliations. HubSpot's full cycle suite of hubs (i.e. Sales, Operations, Services) are suited for associations looking to nurture the entire member lifecycle from a cross-departmental perspective—and even an outside stakeholder (think partners, chapters, volunteers) perspective.
Remember, it's still just a platform
But, let's be honest, making the transition from one digital marketing system to another can seem daunting and costly.
In order to truly set yourself up for success, you need the four Ps in place (and this goes for any major change in platform)—if you're considering making the move to HubSpot, your people, processes, philosophies, and practices all have to be lock in step.
---
Wondering whether HubSpot's a fit? We can help.
About Aimee Pagano
Aimee joins HighRoad Solution with 15+ years of integrated marketing and communications experience, primarily in client-facing roles within the association and SaaS space. Her specialties include persona development, content strategy/management, lead gen and awareness campaign development, and website development/optimization.