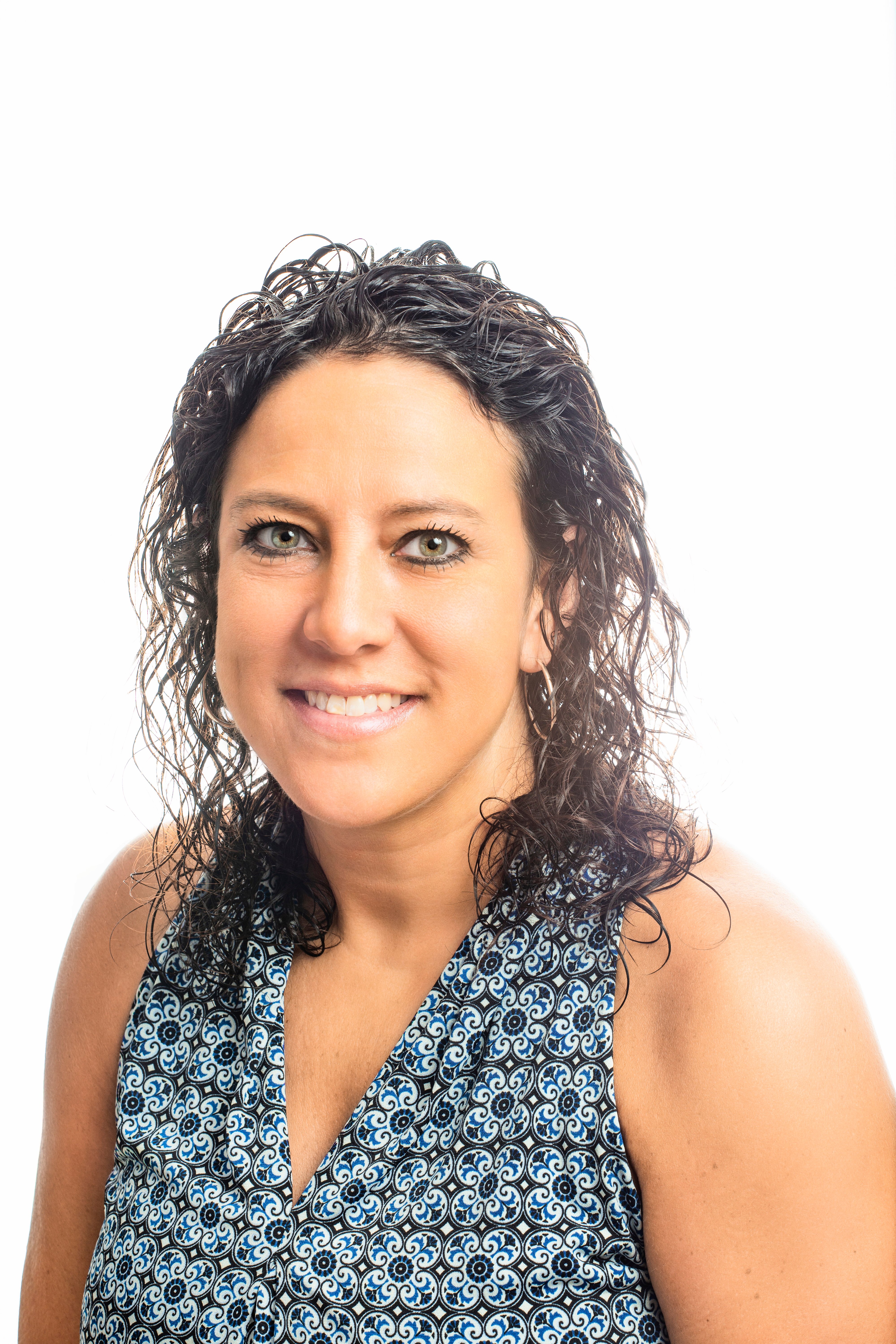 Giving a Marketing Team of 3 the Power of 15
Adapting new technologies | data integration | digital best practices
Associations, non-profits, and societies tend to find themselves in the perfect storm of resource-deprivation and program decentralization.
This equates to small marketing teams with lean operating budgets working as in-house agencies to a suite of program managers. The fall-out from this often comes down to inefficacy, lack of focus, and inevitable burnout among team members.
So what can marketing team leads and managers do to shore up scope with resource reality?
Marketing isn't just about sending an email
Marketing spans a number of responsibilities, including content development, analytics, audience expertise, and overall project management, just to name a few.
While it may seem overwhelming wearing all the hats and hitting all the goals, with the right tech stack, data integrations, and skillsets, even the smallest teams can function in the most remarkable ways.
Maximize performance like a wind turbine
Amplifying and multiplying the arms of your team comes down to efficiency and efficacy. Putting the right practices, processes, and mind/skillsets in place to streamline productivity. The best example of this is that of a wind turbine.
So let's explore how a wind turbine really functions. Let's take a look at the below diagram and break down the anatomical features of a wind turbine.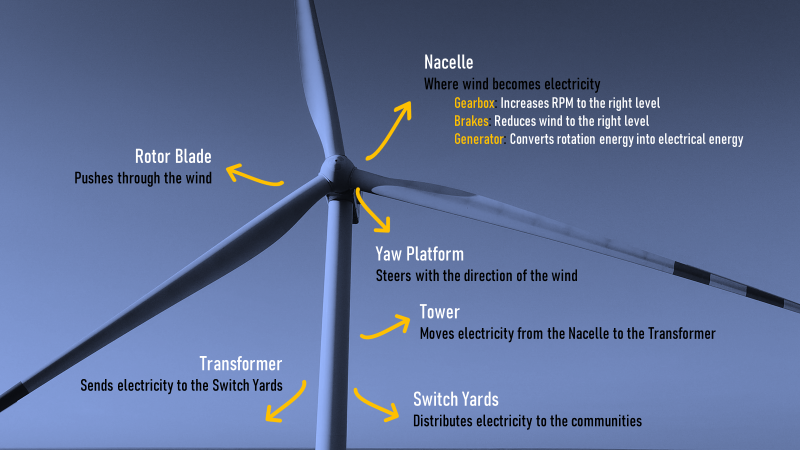 The Nacelle—have a plan
Before any initiative, no team can be efficient without an in-depth plan for what you'll do, how you'll do it, who you'll target, and when.
Since your plan is the backbone of everything else you will be doing after the fact, you can think of it as the

nacelle

of a wind turbine. Like your marketing plan, the nacelle is what holds the engine that makes everything else happen.
Within this marketing plan, you should lay out the following:
Goals:

Desired outcome of all of your marketing efforts. It could be a specific number of leads or potential members generated and a certain number of total engagements with your campaigns.

Strategies:

A theory on how you will achieve your goals. Smaller bits of a goal broken down by timeline, audience, campaign, channels, etc.

Audiences:

The specific people or organizations you will target based on demographics, behaviors, industry, roles, etc.

Channels:

Methods you'll communicate with your audience such as email, social media, website, etc.

Positioning:

Where your brand or organization stands compared to competitors or similar organizations.

Timelines:

When you will complete each marketing initiative or task.

Roles:

Who will complete each marketing initiative or task.
The Gearbox—Segment your audience
To better understand your audience(s), you'll want to build out your audience matrix and use personas that outline behaviors, likely channels they'll interact with, their primary objectives, interests, etc. The purpose of this is to determine the best way to engage with each audience type.
In the wind turbine analogy, this step would be like the gearbox found within the nacelle, which speeds up the rotations per minute (RPM) to get the device to the proper speed. In this case, it's part of accelerating your marketing plan by detailing your audience and how you'll engage them.
The Brakes—Shift strategy when needed
One of the biggest mistakes a business or association can make is not pivoting when necessary. Despite a well-crafted marketing plan, things might not work quite as well as you anticipated, and you need to be ready to shift your strategy.
You first want to make sure that your plan is pliable so that you can easily make adjustments. Then, take time to analyze your campaigns to ensure they are performing to your goal.
Before even launching a campaign, you should set result thresholds so that, if something doesn't reach your objectives by a specific date, you're triggered to make changes. These are the Brakes found within the nacelle that reduce (or "shift") speed to get to the optimal level.
The Generator—Automate your plan
Using automation tools found within various CRM, CMS, and marketing automation software will let you complete a high amount of tasks in a short period.
At a minimum, you should consider automating some standard workflows: lead generation, lead scoring, membership renewals, member onboarding, and task assignments, just to name a few.
Automation in marketing is like a wind turbine Generator; it takes what's given (rotational energy) and turns it into something useful (electricity). In this case, however, you're taking tools that you likely already have from a CRM or marketing software and using it to give your team back time that can be refocused on what's important—strategy.
While it seems self-explanatory, it's important to remain focused on your goals and your plan. As you manage your marketing operations, prioritize initiatives within the plan and continuously compare scope against return. Conversations about return will always win when it comes to negotiations with program managers and leadership.
The Yaw within a wind turbine steers into the direction of the wind to keep it in line with the wind's direction. In a marketing sense, you keep the operation in line with the marketing plan by reviewing your priorities, results, and goal progress.
The Tower—Leverage integration
Integrations centralize your data and functionality to help you manage multiple components from a single view. It ensures you're collecting data that's actually useful for your operational and marketing practices, and—barring sustainable data hygiene SOPs—keeps your data clean, up-to-date, and accurate.
For instance, integrating your AMS with HubSpot, and HubSpot's CRM with Slack and Outlook, could empower your marketing team to manage leads, engage members, create campaigns, collaborate with one another on projects and tasks, and draw insights from reports and data all from one place.
In this sense, the Tower in a wind turbine, brings electricity to the transformer to power a grid, just like integration "powers" your marketing team.
Rotor Blade—Build a team of digital generalists
Marketing spans a broad spectrum of content, projects, initiatives, analytics, and campaigns, which, not shockingly, translates to varied skill sets. That being said, since it's assumed your team is smaller than your for-profit counterparts, you'll want to ensure all team members have applied knowledge of all aspects.
Each member should have some level of understanding on how to use different marketing channels and content formats. There should be balance amongst your team across the following attributes:
Data-driven vs. Goal-driven

Analytical skills vs. Creative skills

Strategic thinking vs. Tactical thinking

Technical knowledge vs. Marketing knowledge
That's your base. But beyond this, each of your team members should have unopposed specialties.
For instance, one of your team members may specialize in SEO/SEM/SSM while another team member may specialize in content strategy and journey building. Circumscribing these expertise areas will help you resource plan and create efficiencies within your projects.
You can also consider SaaS products and resource outsourcing for more creative design tasks. There are tons of tools out there that give you templated starting points for content creation, plans, and work streams.
A team manager, group manager, or even resource manager acts as the Rotor Blade holding the team of digital generalists—the Blade Assembly—together to make everything work efficiently and effectively.
The Transformer—Build a channel marketing framework
To get the most out of your small marketing team and extend your reach for growth, you'll want to build a framework that leverages key stakeholders within your ecosystem.
This means, first, identifying the players that will complement—not compete with—your goals. Then building easily accessible and shareable resources, such as messaging, briefs, and brand templates, that can turn your stakeholders into exterior marketing arms.
You can also systematically shepherd quality leads to promotional stakeholders by leveraging, workflows, lead scoring, and omni-channel nurturing approaches.
The Transformer is your channel marketing framework. It's used to distribute harnessed voltage (resources) to the switchyards (stakeholders) which, inevitably, grows awareness, leads, and conversions.
The Switchyard—Leverage all stakeholders
So who are these stakeholders?
For associations, these could be sponsors, partners, speakers, committees, the board, or even staff. Providing players in the industry the tools and messaging to advocate on your behalf is key to growth and visibility.
The Switchyard sends electricity to the entire community, just as leveraging different channels distributes your message to a broader base.
The Wind—Stick with grassroots
Some of the best marketing comes down to sharing your customers' or members' learnings, experiences, and successes. Leverage their stories by incentivizing your members to share positive experiences on social media and community forums.
This all starts, of course, with incredible experiences that convert members into brand champions.
In this instance, the wind gives the turbine the power to operate; your members create the content, programs, and products that fuel organizational value.
Growth eternalizes growth
Remember that, as a marketing team, the more revenue growth you can attribute to your marketing efforts, the more you can justify new hires. Which, in turn, perpetuates your team success even more.
---
Our Martech Stack Audit can get you started
Whether your marketing team is restricted by personnel, budget, or expertise, incorporating the right tech stack, data integration, and best practices can level the playing field for you. Book time with us for a Martech Stack Audit.
About Aimee Pagano
Aimee joins HighRoad Solution with 15+ years of integrated marketing and communications experience, primarily in client-facing roles within the association and SaaS space. Her specialties include persona development, content strategy/management, lead gen and awareness campaign development, and website development/optimization.