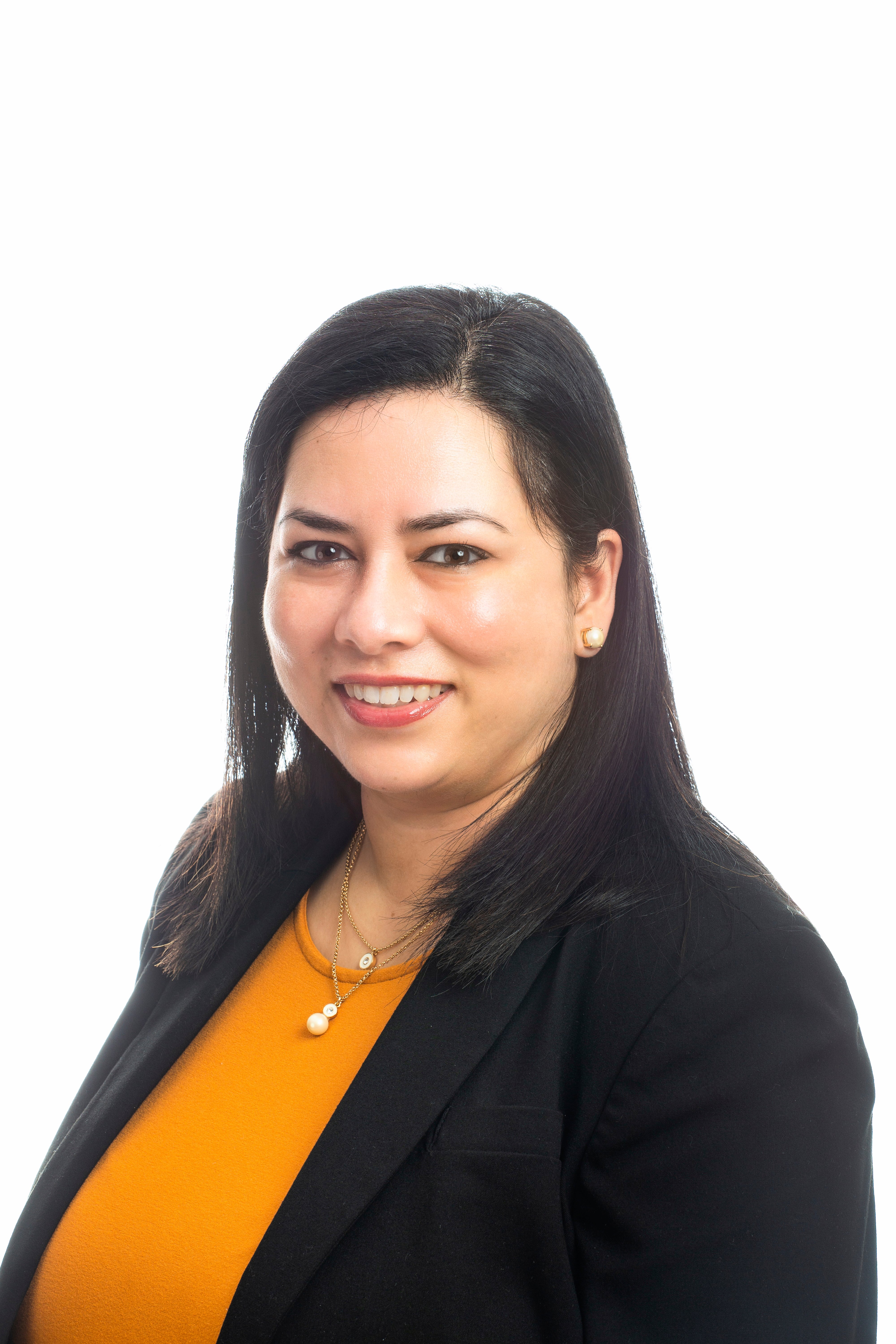 Articulating your vision for change
It's been more than two decades since the New York Times Best Seller, Who Moved My Cheese, was published. And while alot has happened since the proverbial self-help book was released, the sentiment has stayed the same...
Change is hard.
While change is inevitable and necessary, personally and professionally, it's uncomfortable and anxiety-inducing for most.
The reality is that most people just don't like leaving their comfort zones. And that creates challenges for marketers, who are typically organizational innovators and change agents. While you, as the association professional knows there's a need for change, broaching the topic with your internal and external stakeholders can be a painstaking effort.
Let's face it...maintaining the status quo for the sake of "keeping the peace" won't serve your organization or your mission in the long-run.
Still, association professionals know too well the ripple effect of making major changes in their organizations. The impact cascades from internal teams to executive leadership to members, to customers, to prospects in various ways.
Even when you have all the data you need to support and activate your decision, taking that first step toward implementation can be daunting.
Let's break down an example: Association X has determined that its website needs a complete overhaul in order to better represent its mission and serve its members.
Internal teams will be the first to react, and of course some departments will be more directly impacted by the change than others. Many team members will recognize the need for the change, and while they may welcome the end result, they may dig their heels in when the time comes to do the heavy lifting required to get there.

External stakeholders, like members, customers and prospects, will likely have a strong reaction once the work is done and the new website is live. Association X may get a barrage of emails and messages from members who are looking for resources that have been reorganized or even rebranded on the website.
All of this can be difficult to manage, but if the data clearly justifies a need for change, the emotion can then be dulled for the sake of moving forward.
So how do you navigate the ups and downs of making changes and managing stakeholders' reactions? Simple—sound principles in change management and strategic communication.
What is change management?
We've all heard the term "Change Management." Over the course of the last 18 months of unprecedented change, you may have heard this term more than you've cared to hear it. We define change management as the discipline that guides how we prepare and support organizations for disruptive change.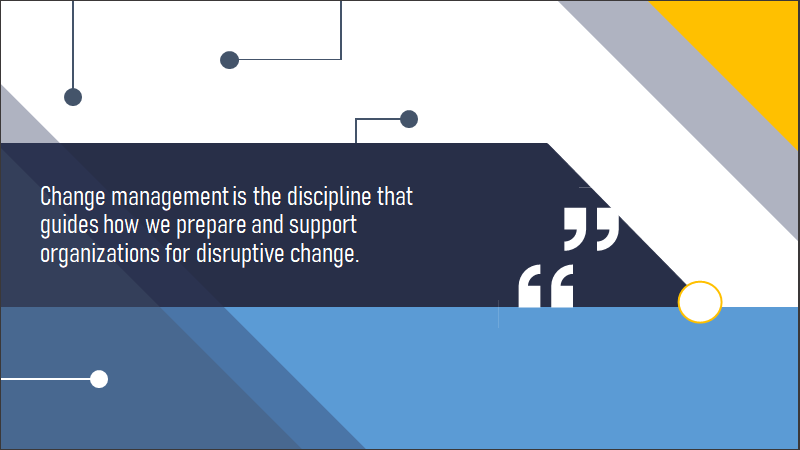 From an approach perspective, change management is quite logical and tactical, but in reality, emotional and psychological components are at play. Here's how we break down the scope of managing change in your organization:
Understanding change: Reading the data to support a change is a crucial first step. Understanding the impact of this change at an organizational and individual level is equally, if not more, important. Before you make tactical plans or begin communicating about a change, you first must truly understand and take into consideration all of the anxieties surfacing from team members and external stakeholders. Be prepared to answer the question, "But what about me?!" through an org-wide empathetic lens.

Planning change: This involves bringing the teams who will be implementing and executing the change, and the teams whose processes and responsibilities will be impacted by the change itself. All teams need to be involved and given a voice during the planning process so that there's a level of accountability and a drive for mutual team goals.

Implementing change: Sound planning, robust communication, project tracking, shared accountability, and transparency are all key to a smooth transition process. Without each of these prongs clearly planned, documented, and adhered to, you're likely to run into issues pre-, during-, or even post-transition.

Communicating change: This goes hand-in-hand with understanding change. Your communication plan should not only keep stakeholders informed but should take into consideration the emotional reactions they will likely have when they learn of the project and its impact. Your positioning, rationale, and tone should proactively take into account their needs, potential fears, and questions.
A metaphor: the elephant and the rider
At the end of the day, change management is all about human psychology. It's great to understand and communicate "the greater good" in terms of how this change will impact the organization, but realistically human are humans, and
visceral reactions are common.
Oftentimes, the emotional side and the rational side of our brains are competing for control. This friction is often the catalyst to anxiety. Anxiety leads to changes in temperament and tolerance. Which in turn leads to cracks in productivity.
Dan Heath, author of Switch: How to Change Things When Change is Hard, borrowed a useful Elephant and the Rider analogy from psychologist Jonathan Haidt. This analogy suggests that human nature consists of two often competing sides, the emotional (Elephant) and the rational (Rider).
While the rider and the elephant would ideally form a team, working in tandem to make their way down the road, at any time the elephant could overtake the rider and veer off in his own direction.
That's what happens when change enters the picture. Our rational minds understand the long-term benefits of change, but our emotions automatically draw us back to a place of fear and resistance.
You may find that your stakeholders experience an emotional "Change Curve" as you begin rolling out your project. It looks something like this:
Shock & Denial: This often surfaces when the change is announced, particularly for those individuals who would rather maintain the status quo. You can offset this through clear, strategic, and empathetic communication.

Anger & Fear: This surfaces as work gets disrupted and the state of legacy processes and roles become uncertain. Make sure to plan and prepare for this reaction by providing as much information and training as possible before change begins.

Acceptance: As individuals and teams begin to explore the change, they'll likely begin to accept it and see how it will ultimately benefit them. Be sure to engage with them at this stage—

welcome questions and feedback as you provide additional details and training to help them succeed.

Commitment: As you rebuild processes and begin to see real commitment to change, be sure to celebrate collective and individual successes that have occurred throughout the process of implementing your change.
This is the interesting balance of change management. While the plan itself should be logical and efficient in nature, the communication should cater to the emotional reactions to the change.
Your messaging should meet your stakeholders where they are, acknowledge and validate their feelings, and assure them that your leadership team will be there to support them at every step of the way.
Identifying and recruiting champions
There are three distinct camps in change management. Your "stakeholders" who are groups that implement the change and groups that are impacted at various levels by the change. And then there's another group—your "champions."
Consider these individuals your political cheerleaders. These are the supporters that you'll want to actively recruit to help you rally around your initiative. So how do you go about identifying these advocates?
First, think big. The obvious group to approach first is your executive leadership team—buy-in from the top is critical, and those leaders have a direct impact on the culture of the organization and how individuals approach change.
Beyond leadership, think of other groups or individuals who have influence— zero-in on the departmental leaders who will be impacted the most to ensure they're well-versed in the plan.
From there, move on to groups that are more peripherally impacted. Clearly communicate with those leaders to ensure the entire organization feels informed. As you communicate with these various groups, be sure to have a clear picture of the actions you want them to take as a result of your conversation.
Personas in change management
Think of your stakeholder categories as "personas" and create specific, personalized messaging and content for each group to help them feel heard and empowered to share their feedback.
Empathy is critical here—keep the lines of communication open so you truly understand where each group is coming from and what they need from you throughout the process.
Next, think of your external stakeholders—how will you communicate this change with your highly engaged vs. unengaged members? How will you communicate with partners, vendors, and customers?
Of course the answers to these questions will vary by organization and by the nature of the change, but having a clear plan up front will prevent the chaos that befalls change initiatives lacking foresight and strategy.
Using a communications framework
When it comes to change management communication, planning is key. Many projects fail because teams try to experiment to "see what sticks" rather than planning and following through.
Developing a clear communications plan within a strategic framework will set your team up for success. Communicating change should always be both strategic and tactical:
Strategic Communication: What do you want them to think, feel, and do as a result of your communications?

Know your stakeholder groups (personas)

Understand how your change initiatives will impact them

Be prepared for their objections and be specific

Remember the Elephant and the Rider metaphor

Tactical Communication: What do you want them to know as a result of your communications?

Timelines

Milestones

Resources

Interdependencies

Points of contact
As you build out your communications plan, be sure to lean into the influencers you've already recruited to help you rally around your change. Recognizing that repetition is key here, empower your influencers to communicate information in a style that's their own but aligned with your vision.
Leveraging tools such as messaging templates, channel maps, and editorial calendars can help you flesh out the entire plan. This will ensure that you've clearly identified:
Each stakeholder group

The message(s) you'd like to deliver to them (both strategic and tactical)

The channels and vehicles you're using to deliver your messages

Cadence
Keeping your vision on track
Communication will be critical before, during, and after change implementation. But above all, it shouldn't be
one-sided.
Part of your communication plan should include an intentional feedback loop designed to welcome observations and commentary from each of your stakeholder groups.
This feedback will help you:
Content map additional resources where there are educational gaps

Gauge successes and challenges of change adoption in your organization

Collect insights that may streamline the implementation process
Remember—change is ongoing
Even when you're "on the other side of change," you'll still encounter stakeholder static. That's completely normal. Don't take it as an element of defeat. It just means they're taking it seriously and they're seeing the true impact on their roles and processes.
Listen to them. Validate them. And apply what makes sense in support of your vision. The more you successfully lead them through change, the easier it'll be for the next go-around.
---
Learn more about navigating change—Fall 2021 VirCon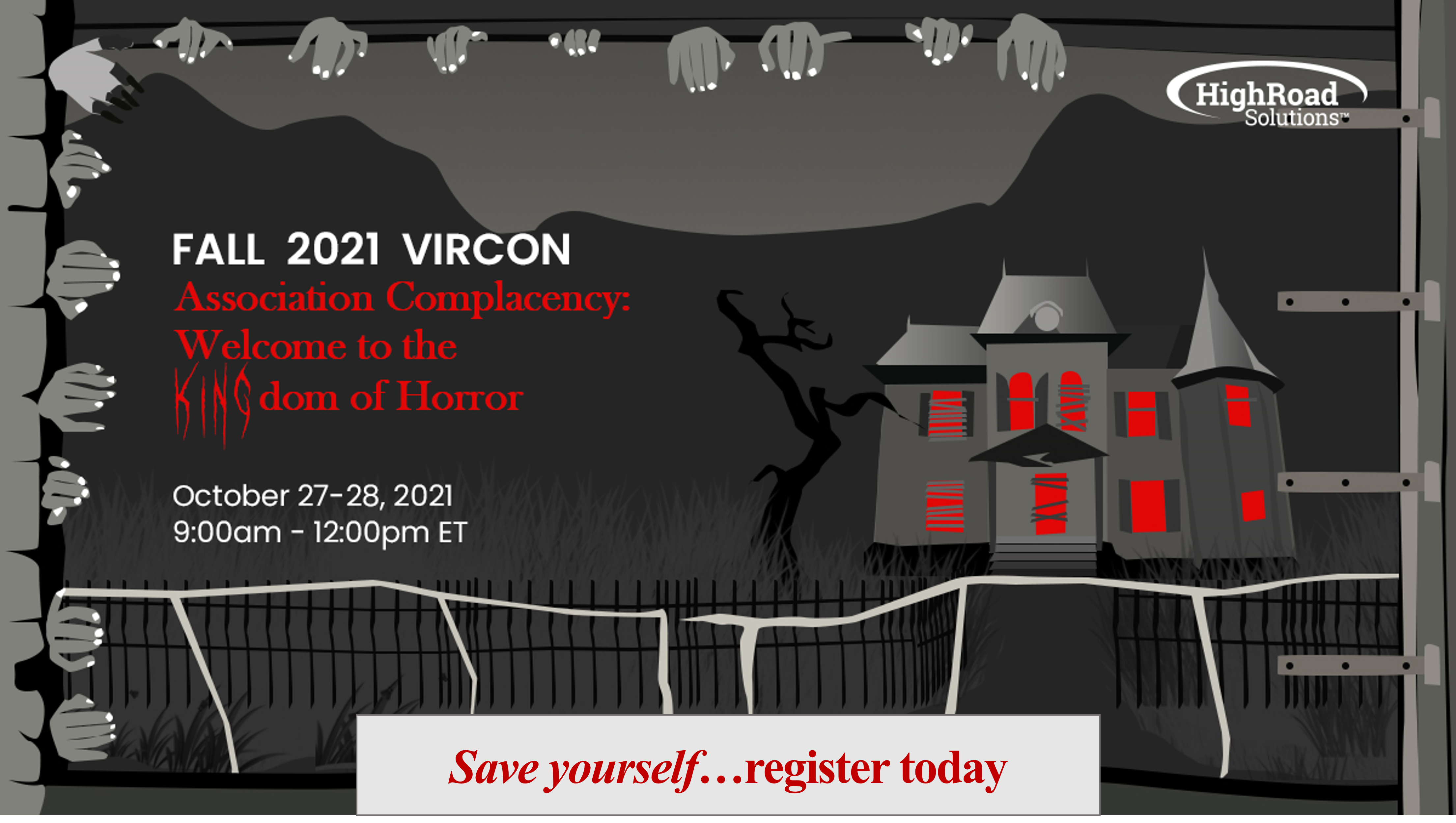 About Maneesha Manges
Maneesha Manges is a seasoned digital marketing professional with 20 years of experience working in multiple markets and global companies. Her prior experience includes consulting roles in digital marketing strategy, data analysis, field marketing and social media. Maneesha holds a Master of Business Administration degree in High-Tech Marketing from American University's Kogod School of Business and a Bachelor of Arts degree in Economics from Concordia University in Montreal.