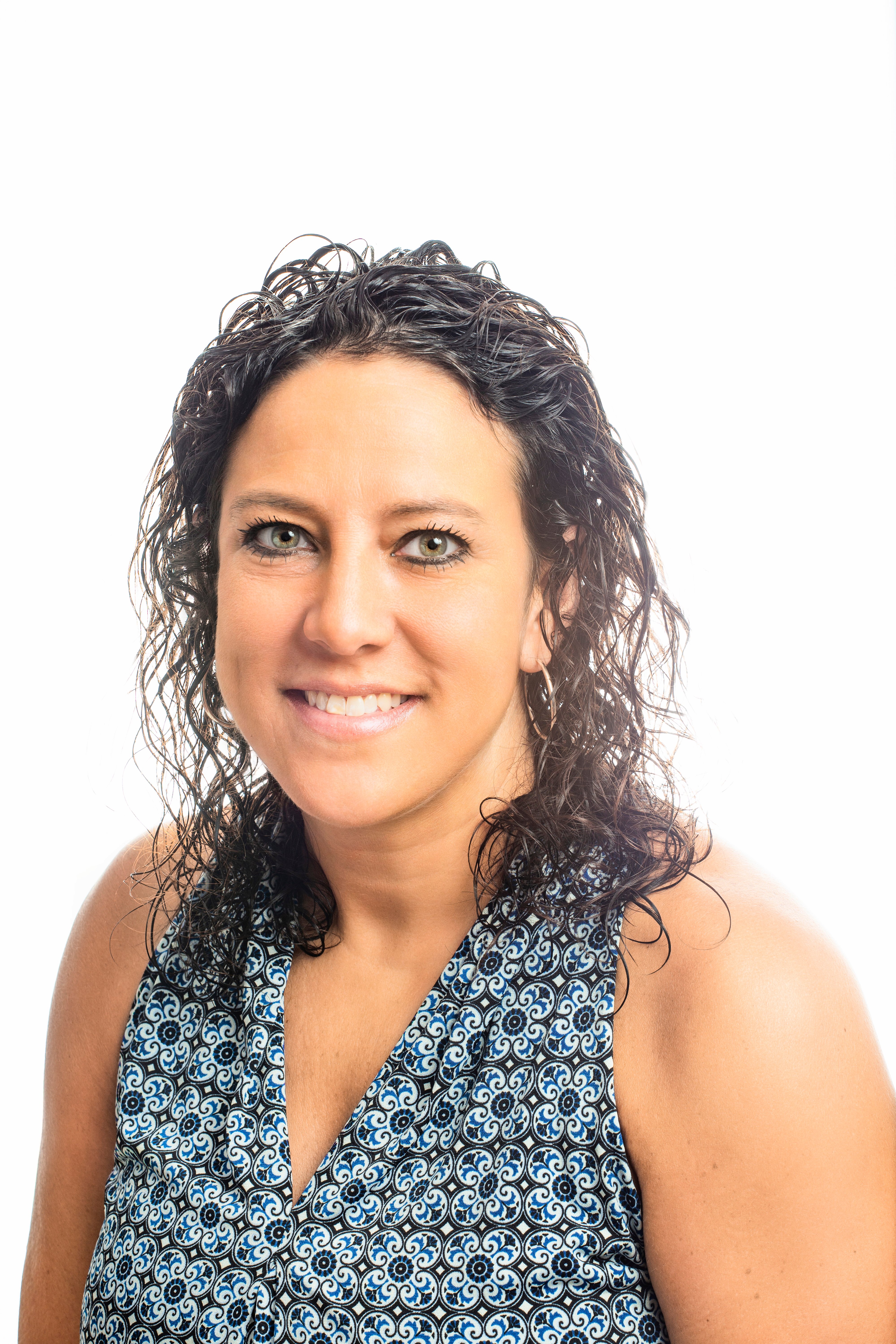 Dispelling the Myths of Marketing Automation
Lead Generation & Growth Strategies | engagement | data management
You buy a Yeti—a bicycle built specifically for mountain riding. The bike itself touts a light-weight body, trail-friendliness, precision-riding, nimble climbing, among a number of other features that make it ideal for trekking in the mountains.
You have all of these grandiose ideas of riding with the wind against your face, conquering heavy mountainous terrain and immersing yourself in the outdoors.
And then you buy it.
And suddenly, your entire vision seems unachievable and overwhelming. So, you take it for a spin around your neighborhood block and bring it home. It's safe, easy, and you need the exercise, so you rinse and repeat every weekend.
That's what it's like when you buy a marketing automation platform and use it as an email tool. You use a sliver of its functionality and don't necessarily achieve your goals.
At HighRoad, we're all about equipping associations with the right data sync, tools, and knowledge so that they're meeting their objectives. And yes, marketing automation ranks high in terms of helping associations drive value and growth.
But if your organization just isn't ready for marketing automation, we're the first to raise a flag. The sheer principles and strength in functionality can often undercut use of the tool itself.
So let's debunk some myths about the true intention and design behind marketing automation. Hopefully these tips will save you a lot of mundane bike rides around the block 😀
Myth 1: Change management has no place here
Marketing automation is a philosophy. It's a movement away from practices that were formally communication-based. If you've gone through the due diligence to select a marketing automation platform, in parallel, you must go through the same exercise to ensure you're staff is adequately prepared and skilled for what's to come.
Picking up on the technical skills associated with the tool will come for most. But if your entire organization isn't culturally on board with the philosophies behind the tool, you're setting your organization up for failure. You need a change management plan in place to shepherd legacy practices and mindsets out of the picture.
Myth 2: "Set it and forget it" is your reason to buy
When you hear the word "automation," it's natural to think about processes that essentially run themselves without human intervention. And sure, launching a marketing automation campaign saves your team time on manual tasks they no longer need to do on a regular basis, but "setting it and forgetting it" isn't the end goal.
Marketing automation, at its core, isn't about operational efficiency, although increased efficiency is a fortunate by-product. In the simplest of terms, marketing automation is about leveraging the data your organization collects to transform the way you connect with your audiences.
We see time saved as "time recalibrated." Rather than spending hours manually pulling lists or sending emails, your team gets hours back in their day to analyze performance, strategize ways to improve current campaigns, and plan for future markets.
This shift from tactical thinking to strategic thinking allows your team to take a step back and look at your marketing efforts as one data story, from social media to content to email.
Myth 3: Technology outplays human hands
Yes, best-of-breed solutions are key drivers for success, and strong strategic partners—not software providers—will help you select the right tools for your organization. But the job doesn't stop there. Without proper training, sophisticated integrations, and a focus on incremental changes over time, you won't get the most out of the tools you've selected.
For many associations, training staff on new tools and new ways of thinking is critical not only for metrics, but for morale. Take a look at your team, evaluate their current strengths, and ask them where they fit in. This is an opportunity to grow their skill sets and empower them with new responsibility.
Making sure your team is adequately trained means setting everyone up to successfully leverage your new technology. It reinforces the fact that they're part of the change.
Myth 4: Data connectivity rides sidecar
Marketing automation platforms are built with data in mind. For true technology transformation, you need to go beyond investing time and dollars in the platform, which in reality, is just the execution arm.
To see the full data picture, you want to make sure that all of your data is integrated and all of your platforms are talking to one another.
A sophisticated API that syncs your data in real time and creates a centralized data set for you to work from completes the package from an optimization standpoint. Without this, even top class technologies are limited.
Think about what you're leaving on the table without bridged data. For instance, Mary Jane is a member of an interior decorating association. She downloads a handbook on transforming an open concept space. That download data is captured via the organization's marketing automation platform.
She then attends a conference on modernized home decorating. That registration data is held separately in an Event Management System (EMS). Then Mary Jane applies for a residential design certification—all courses are held separately in a Learning Management System (LMS).
All of this is great behavioral and transactional history to have on Mary Jane and can inform the association on how and what to approach her with, whether membership or premium content. With integration, these disparate systems become one from a data perspective and then revenue follows suit.

Myth 5: You'll be instantly gratified
Another common misconception when investing in a new technology is that you'll instantly yield results. If your leadership team expects to see full ROI within six months, expectations have not been set appropriately.
Implementing a marketing automation program is a big decision for all involved, and doing it well means doing it iteratively. Laying the foundation—everything that happens outside of the platform—is the most fundamental and often challenging task to tackle.
This is where we recommend choosing one audience, one goal, one initiative and doing it well. Once you have the methodology behind the tool mastered, you can templatize that for future markets and campaigns.
And let's face it, it just shows well internally. Isolating and building a "bells and whistles" campaign around a single persona—versus diluting your platform by scrambling to hit multiple audiences at once—will demonstrate to your cross functional teams that the tool works when done right. This will help you set the pace, and in some cases, make the business case for new technology adoptions in the future.
Myth 6: Your personas are made of concrete
Data storytelling is important. We can't say this enough. Equally important is organizing your data in a way that aligns with your personas. It's not enough to go through the exercise of building your personas. You need your persona criteria configured in your platform so that it's actionable.
Many organizations mistakenly believe that creating personas is a one-time activity. This couldn't be further from the truth. Personas are built so that you can measure how your audiences are interacting with your content and programs. You want to lean into the data that creates your persona (typically demographic and psychographic) and you want to measure ongoing content consumption by that persona (typically transactional and behavioral).
For example, Tom a C-level at a consumer packaging company, is a member of trade association for commercial recycling.
A "snapshot" of the persona profile that Tom fits into may look like this:
CPG company
C-level associated titles
25+ years of experience
Manages a team of 50+
Responsibilities: Planning, operations, safety, sustainability, waste management, etc.
Both linear and spiral thinker
Wants seamless operations in place for highest efficiency
Wants to be up on the latest sustainability practices
Wants his team knowledgeable, trained, and compliant
Now remember...this isn't a profile representing a single person named Tom. This is a collection of people whose criteria matches this profile. Let's say this collection of "Toms" starts downloading content around brand management, product marketing, labeling, etc. A distinct pattern has surfaced based on content consumption. Tom is now seen as having marketing interest and responsibility based on the data collected throughout the campaign. And just like that, Tom's persona—along with the content that maps to him—has evolved.

Ultimately, you're making data-based assumptions about your personas. Your campaigns will either validate or dispel those assumptions. And since context changes, needs change, and roles change, your personas should be pliable. Continually assessing your personas and adjusting on a regular cadence, keeps you relevant to your markets.
Myth 7: You need a content factory
Creating enough content to fuel the machine can seem daunting. And yes, producing blended content (i.e. handbooks, webinars, conferences, infographics, videos, etc.) for all of your personas is an effort.
But let's think about the very nature of associations. They're
charged by practitioner-generated content. Y
our members are thought leaders and subject matter experts in their field. Listen to them and lean into them for content contributions.
Associations who leverage not only what they know about their members, but what their members know about their field and/or industry, can double their resources and content.
Remember, a content generator's role isn't to be a subject matter expert. Content managers and writers are experts in marketing. Their role is focused on repurposing and repackaging practitioner-driven content in a way that's compelling and relevant to their audiences.
Myth 8: Marketing automation is all about conversions
Yes, marketing automation platforms are built for growth. If you're investing in a marketing automation platform, you're looking to generate revenue in one way or another. But remember that growth is built on intelligence.
Sometimes the most valuable part of a campaign isn't the conversion itself but what was learned in the process of getting there. Running insight-based campaigns and gathering intel on your audiences is critical to creating successful campaigns in the future.
And reporting out insights along with metrics to leadership can go a long way. Because frankly, sometimes it's just not a "marketing issue"—it's an issue with the program/product itself. Marketing automation can pinpoint the cracks and provide the strategic intelligence needed for program development.
---
We can point you in the right direction
Interested in adding a marketing automation platform to your stack? Let us help you begin the process.
Schedule some time with us
.
About Aimee Pagano
Aimee joins HighRoad Solution with 15+ years of integrated marketing and communications experience, primarily in client-facing roles within the association and SaaS space. Her specialties include persona development, content strategy/management, lead gen and awareness campaign development, and website development/optimization.