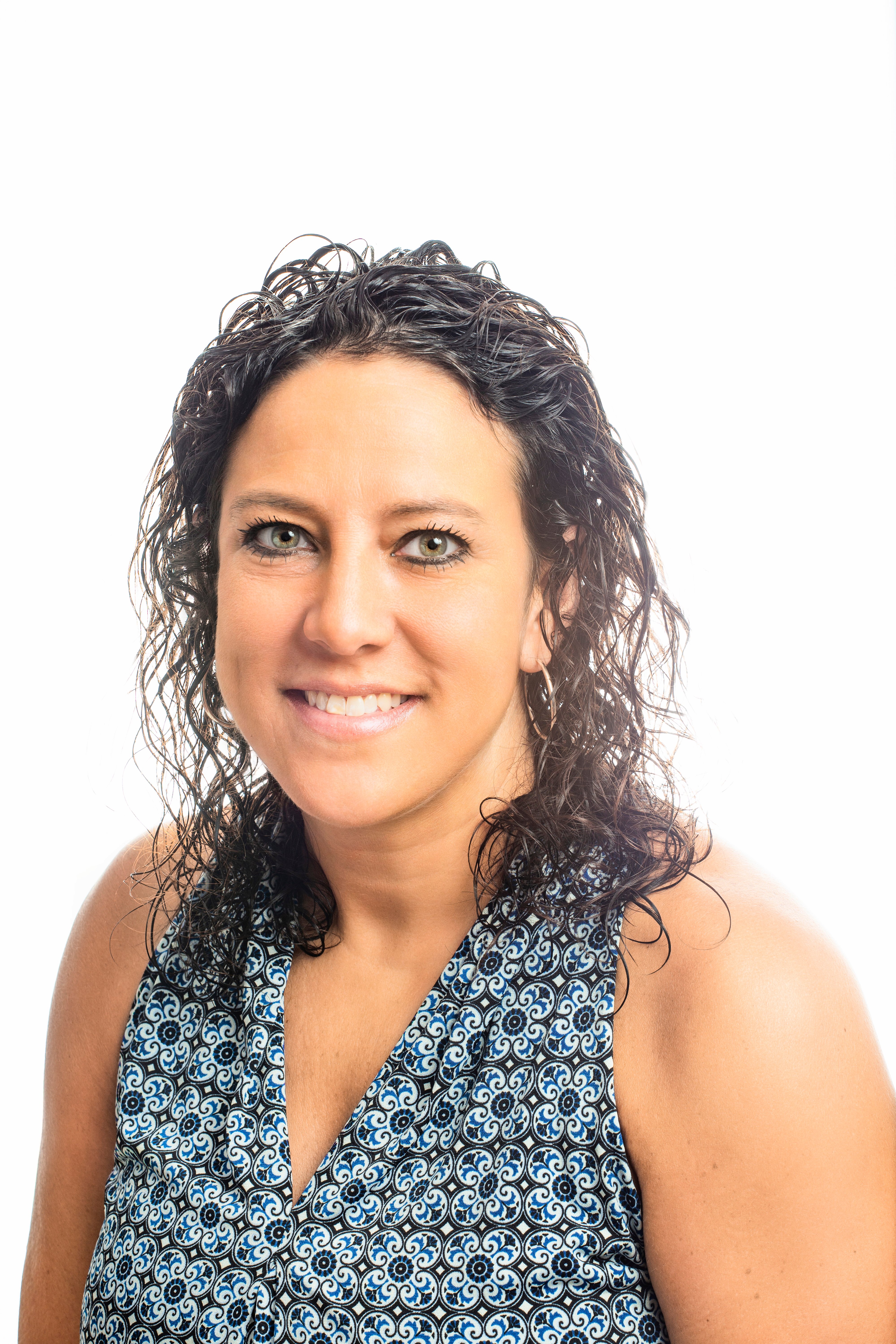 How to Turn Marketing Automation to Marketing Transformation
Many associations approach marketing automation (MA) from a purely cost-savings perspective. These associations look at the time and resources that go into their current marketing efforts, and they calculate what they could save if some marketing tasks were automated.
These associations are not wrong. If you use MA to handle some everyday marketing tasks, you will see some cost savings.
But if you don't use MA as a springboard to greater transformation, you're leaving money on the table.
For example, compare the approaches of two hypothetical associations:
Association A: "We're planning a large major conference. In order to get the word out, we're going to set-up a three-part drip campaign (one for registration opening, one for early bird registration closing, and one with our speaker agenda) with some automated time delays to attract non-members."
Association B: "We use data from our marketing automation platform to develop detailed buyer personas. Using these insights, we've aligned conference programming and marketing content based on their most urgent needs. We'll use automation to issue journey-based campaigns to our personas."
Association A represents the outdated spray-and-pray approach to marketing with a dollop of operational efficiency. This model involves contacting an audience by maybe one cut of segmentation (i.e. job function) and hoping it yields a positive result.
Not only is this approach a waste of resources, but you lose out on something precious: data. Spray-and-pray tells you little about the people who respond to your marketing. It tells you nothing at all about people who ignore your messages.
Association B's digitally transformed approach has several benefits:
Marketing and programmatic content that's designed around the needs of your buyers, leading to higher engagement
Intended, goal-rooted messaging
Lead scoring that allows you to see an individual's overall level of engagement across all organizational interactions
Data gathered during marketing can improve the accuracy of buyer personas and content, leading to even better results in future
Association A will probably see nominal return from their MA platform. The tool, with all of its robust functionality, will cut down on some manual work. Some staff time may be freed up, but it's not enough to warrant a true return on investment.
But Association B are taking a data-driven, customer-centric strategy that starts with the question, "what do our customers want?" By identifying and addressing needs, this association will drive recruitment, improve engagement, and see an increase in sales.
Not to mention the fact that more people will want to go to Association B's conference, because the programming will be more relevant to their needs.
What is marketing transformation?
Marketing transformation is a combination of people, process, and principles. It's something that your entire association must commit to, especially the marketing team, the IT department, and executive management.
The marketing transformation process is multi-stranded. There are several things you'll need to address concurrently, such as:
Platform integration
Data is the heart of digital transformation. In many associations, individual systems aren't fully integrated, so data can't easily flow from one place to another. This can lead to redundancies and inaccuracies, and it prevents you from realizing the full value of your data.
Integration is one of the biggest technical challenges in a marketing transformation project. Often, the best option is to reach out to consultants who understand associations and ask them to help you deliver a fully integrated stack. MA platforms talk to things like your Association Management System (AMS) and communicate outward via email and social media.
Team restructuring
People also need to be transformed as part of this process. Your marketing team will be abandoning their old processes and upgrading to more dynamic, data-driven methods of connecting with members.
This can be a big challenge at first. You'll have to document new processes, restructure the department to suit those processes, and move people into their new roles. Major changes like this require a lot of time and support.
Cultural shift
Ultimately, marketing transformation is a cultural change that requires everyone to switch to a member-first approach. Everyone in the association needs to start regularly asking themselves, "am I doing something that benefits our members?"
This change also involves embracing a data-driven approach on every level. Your association needs to take every chance to capture data and insights related to members. You'll also need to ensure that all of your decisions are supported by that data.
Are you ready for marketing transformation?
Marketing transformation offers incredible rewards: thriving membership figures, high engagement with programming, and better visibility among groups of potential new recruits.
So why hasn't every association already gone through the transformation process?
The truth is, not every association is ready. This is an arduous journey, and there's no point starting unless you know you can reach the finish line.
Is your association ready to be transformed? Here are a few questions to ask yourself:
Are your goals aligned with marketing transformation?
If your only goal is operational efficiency, you're not ready for marketing transformation. Marketing automation may help you deliver things like saving time, retaining staff or freeing up resources to work on strategy, but these are not the goals of marketing transformation.
Marketing transformation goals are things like:
Growing your membership
Improving engagement with your programs
Diversifying your program portfolio
Learning about your members
Getting insights on your programs
Forecasting the association's future
Transforming to a data-driven strategy will help you achieve these goals, and more.
Do you have leadership buy-in?
Leadership buy-in is always tricky. It's even harder in the world of associations, where investment decisions are subject to close scrutiny, and executive positions can change hands on a regular basis.
Leadership buy-in on any project comes down to two things: accepting what the project will cost and understanding what the project will deliver. You're ready to proceed if the following things are true:
The leadership knows all costs associated with transformation. This includes all associated costs, such as training and hiring new staff.
There are sufficient resources to invest in the project. You don't want to run out of funding half-way through the transformation project.
The leadership is clear on the expected return-on-investment: They know what your goals are and the metrics for success, such as a 20 percent increase in graduate recruitment.
The leadership understands the time frames involved. This is a long-term project, so they can't lose patience if there are no immediate results.
The best way to secure buy-in is to be prepared. Cover all bases, plan the whole project, and explain why this project is essential. Try to communicate what happens if you don't transform, such as decaying membership and falling recruitment.
Is your organization culturally ready?
Digital transformation projects can often hit a major roadblock – cultural resistance. Some people just refuse to engage with the new way of doing things.
Sometimes this is inertia – the old way ain't broke, so why fix it? Other times, it's fear that automation might take their job, or that they lack the skills to succeed in a digital world.
It's better to tackle these cultural issues in advance. Speak with the current team and ask questions like:
Do people understand the level of change involved? Communication and transparency are essential, right from the start. Talk to them about what's happening and see if they understand how their job will look post-transformation.
Do people understand all interdependencies? Marketing transformation will bring all departments into closer alignment. Silos can't exist anymore. Is your team ready to work closer than ever with colleagues?
Do they have the tech skills? Everyone will likely need some degree of upskilling. Some will embrace this opportunity to improve their resume. Others might be fearful. How can you help everyone succeed in their new roles?
Will they work with technology, or against it? Everyone has to embrace being data-driven. Will your people understand how technology can help them deliver a better member experience?
Do you have the right staff mix? When you reorganize your marketing team, you may notice some gaps. For example, you might need social media experts or data gurus. Can you upskill existing team members, or do you need to recruit some fresh faces?
Do you require consultants? You can bring in outside help to assist you with integration, process development, training, analytics, campaign strategy – basically, every element of marketing transformation. If you think you need expert help, it's best to reach out sooner rather than later.
All of these questions should prompt some frank conversations, as well as some serious soul-searching. If you're not ready to transform, you might need to talk about what's holding your association back.
But if you are ready to transform, there's not a moment to lose.
What marketing transformation success looks like
Transformation is a long journey that will impact every part of your association. So, how will you know when you're finished?
The final stage of this journey is often referred to as digital maturity. This is when you're a well-oiled machine, delivering an excellent experience for each of your members. Digital maturity is signaled by a few markers, such as:
Your marketing campaigns are persona-based. Each one is tied to goals, fully trackable, and driven by data.
You have accurate lead scoring. When you acquire a fresh lead, you can reliably predict whether they will convert, ensuring you focus resources on the most promising prospects.
You have audience and industry insight. Data helps you develop programming that anticipates member and customer needs. You're a leader rather than a follower in your industry.
And of course, digital maturity also happens at a cultural level. You know you've succeeded when the whole team understands the power of data, knows how to make the most of the available tools, and is eager to embrace the next big technological breakthrough.
---
Access our webinar to learn more about this topic
Want to hear more about how marketing automation can transform your organization? Check out our on-demand webinar, How Marketing Automation Leads to Marketing Transformation.
About Aimee Pagano
Aimee joins HighRoad Solution with 15+ years of integrated marketing and communications experience, primarily in client-facing roles within the association and SaaS space. Her specialties include persona development, content strategy/management, lead gen and awareness campaign development, and website development/optimization.