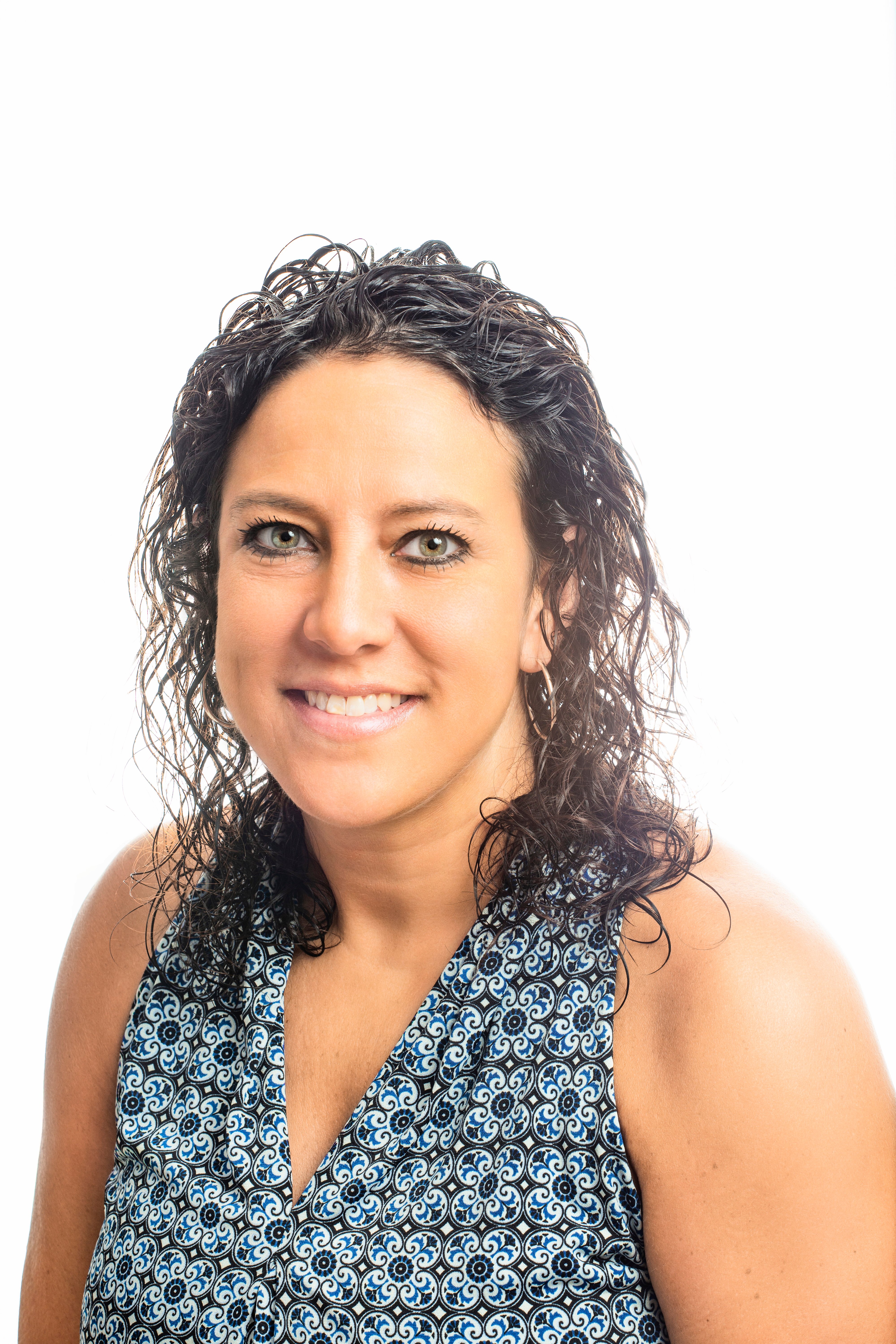 Spark—the final piece to data activation
You buy a mystery jigsaw puzzle with 1000 pieces. About 200 are hidden in the couch. 500 are "somewhere" in the basement. And 300 have been chewed to annihilation by your puppy.
This is pretty much how it goes when associations run off of disparate data and martech stacks. All clues remain a mystery. All insights into their members, their prospects, and their futures are lost. They have disjointed pictures and unintelligible stories about their audiences.
Consolidating data and finding that single source of truth can be tricky. Luckily Spark has a solid and evolving solution to mapping your data across your entire stack.
HighRoad Spark offers the ultimate solution for bridging martech stacks together and synchronizing data through one-stop. Only through Spark's data connectivity can associations get the whole picture whether they're using association management systems (AMS), customer relationship management (CRM) software, marketing automation platforms, just to name a few.
Through data centralization, leaders and practitioners can:
Segment audiences with precision

Create better experiences for members

Open up new markets and revenue lines

Identify transactional and behavioral trends

Predict future happenings

Drive insights for decision-making
So how would your organization best use Spark? Let's dig in more so that you can see the benefits of Spark first-hand.
Data integration and activation in one solution
HighRoad Spark is a platform-agnostic integration product that syncs data from various association technologies so that marketers, member experience managers, and program managers can leverage full, up-to-date information for their day-to-day approaches and long-term goals.
It's designed to broker movements between data sources and destinations. For instance, campaign development teams trying to maximize conversions can use Spark to synchronize flows between their AMS, where member profiles and transactions are stored, and their marketing automation platform (i.e. HubSpot) where they track behavioral data.
So how does it work? Let's dig in.
At the highest level, the Spark framework is built on sources and destinations. Consider your last flight. You went from your regional airport. Let's say Chicago (your source), checked in, boarded, and traveled to D.C. (your destination).
That's the Spark framework.
Now let's say you've recently moved from Chicago to New York (another source entirely). You're now leaving from New York but traveling to D.C. once again. You're able to "unplug" from Chicago to D.C., and "plug-in" from New York to D.C. Or let's take it further—maybe you're a snowbird and you want to plug-in from both Chicago and New York (both your sources) into D.C (your destination). All this is possible through Spark. That's the Spark value.
Through Spark, users can choose from nearly any Association Management System (and some CRMs), in the marketplace as their source, with HubSpot as the primary destination.
What's even better—Spark's roadmap will continue adding more source lines on the more immediate front (i.e. Event Management Systems) and will look long-term into future destinations.
As Spark continues adding in new source lines, organizations will be able to plug their AMS, their EMS, their LMS...and so on, into their digital marketing platforms so that they can activate on entirely centralized data.
Keeping this in mind, organizations with AMS' or CRMs as their source can now invest in Spark, and reap the benefits of consolidated sources and destinations in the future.
Product + expertise = results
Spark isn't just a software platform. It's as an end-to-end solution for data intelligence. HighRoad's services don't stop at configuration and installation. As martech experts, our expertise and consultation is baked in so that we get to know associations' business models, data, and objectives.
Our resources, workshops, and workbooks all provide a comprehensive learning experience for association martech teams, all the while giving us the ingredients that we need to implement each unique integration.
Implementation starts with exploration
To ensure every user reaps the best possible outcomes from Spark, we begin the adoption process with a discovery intake so that we understand how each team best learns and ideates.
For every Spark installation, the organization can then expect the following after the initial intake:
1—Business Requirements Gathering: In this session, our data activation experts dive into organizational objectives, along with the campaigns and approaches that underpin those goals, ultimately translating everything into data. During the session, we discuss:
Business rules (i.e. 'who' is coming over from the AMS or CRM).

Business requirements (of the 'who', what attributes are coming over)




Data use and attributes
For example, a client's objective may be to engage new members. As such, there may be a field or a set of fields needed within the integration that defines a "Member" along with a field or set of fields reflecting when a new member has joined (i.e. Join Date). During this session, data gaps may also be uncovered. All of this is captured in a Business Requirements Workbook.

2—Technical Specification Review: Once the Business Requirements Workbook is complete, this is where the Mar experts converge with the Tech experts. A hand-off will take place and all of the fields collected during the requirements process will be drawn into a Technical Specification document. This document illustrates exactly how the integration is to be built, and details how the organization should provide their technical assets for sync configuration.

3—Sync Configuration: Driven entirely by HighRoad's tech team, this includes checking technical assets, configuring, and testing.
4—Data Tour: Once the sync is configured, HighRoad will walk the organization through the data sitting in various areas within the digital marketing platform (i.e. HubSpot), and will demonstrate where and how to pull data for lists and workflows depending on their audiences and needs.
5—Sync Reconciliation: After the Data Tour, organizations will get a 2-week period of concentrated consulting time to help them trouble-shoot counts, and assess source queries, reports, and stored procedures.
6—Ongoing Sync and Data Support: Once the Sync Reconciliation window is complete, Spark clients will be handed off to a dedicated Strategic Account Manager who will meet regularly with each organization and bring in subject matter experts on data integration, data activation, and/or digital marketing consultation.
Additionally, we offer Data Activation Services that are complementary add-ons to Spark:
Data Modeling

: This offering provides organizations with a better understanding of their entire data universe. In cases like this, we build out visual diagrams of their tech stacks, data flows, and data models as they exist now and can exist in the future through Spark. Visuals like this demonstrate how data is processed and mapped across systems from preference centers, to member profiles, to other applications.
Data Audit

:

This offering includes an assessment, a final report, and recommendations

. HighRoad works with the organization to determine how they're currently using their data, and makes data health and process recommendations based on findings.
Data Dictionary

: This offering provides a comprehensive list of field values so that each organization has a reference point when building lists. It's a helpful and quick way for users to understand what the "ingredients" are for each segment. For instance, the Dictionary includes clues such as:

If a record has the CustomerID field blank, the contact is a prospect

If the org has Special Interest Groups (SIGs), the field values (drop-down of those SIGs) will be represented by exact data labels

Data Governance: This consultative-based offering leverages data intervention workshops to help organizations identify processes, owners, and business rules that will guide their data governance efforts. The workshop is designed to help teams build alignment across the following areas:

Consent Management
Audience Management
User Management
Engagement Management
Asset Management
Note: only Spark clients can take advantage of digital marketing and data activation services.
Comprehensive inner-workings
So what puts the "spark" in Spark? The biggest differentiator with Spark and other integrations in the marketplace is that it leans into marketing platform execution and intention, and is the

only true marketing integration

out there for associations and nonprofits.
Specifically, Spark has the following system components that allow organizations to synchronize their data in a way that maps to use and goals:
All Contacts Sync: This allows teams to personalize and segment campaigns using one-to-one data relationships. For example, if you want to deploy a welcome campaign, the "ingredients" for the campaign could be as follows: Member Type + Join Date + Email Preferences
Source Segment Sync: This allows teams to build criteria-based lists (i.e. queries or reports) within their AMS (Personify, for example) and sync them over as live data feeds to the digital marketing platform. This is useful when there's a more complex query that makes more sense coming directly from the source. For example, if an org is deploying a renewal campaign, there may be formulaic data ingredients needed to define a member up for renewal. In this case, the association tech team would build the query in their AMS, add it to HighRoad's sync folder, and the entire segment would slide live to HubSpot.
One-to-many Sync: This allows teams to sync parent-child relational data that is multi-dimensional or is sourced from multiple data tables. For example, when associations market conferences to past attendees, they often store past attendee data in separate tables divided by the year the event occurred. Each of those event tables could contain handfuls of other data attributes that the marketer could segment against. So the data ingredients could be: Member Status + Registered for Annual Conference 2020, 2021, and 2022 + Attended Tracks 1, 3 and 5.
Spark + HubSpot converts data into action
Finally, while Spark is malleable with any AMS, CRM, and looking ahead—EMS', LMS' and beyond—for those with Spark and HubSpot, as part of HighRoad's comprehensive deployment services, we offer objectives-based onboarding (strategic education + product training), and ongoing digital and data activation services for clients.
The onboarding workstreams work synergistically so that every organization gets a prescriptively designed configuration and educational experience that helps them optimize their data and platform.
---
Ready to start your Spark journey? We can help.
Book a consultation
today to learn more about how Spark can refurbish your go-to market plan, segmentation strategy, org insights, and beyond.
About Aimee Pagano
Aimee joins HighRoad Solution with 15+ years of integrated marketing and communications experience, primarily in client-facing roles within the association and SaaS space. Her specialties include persona development, content strategy/management, lead gen and awareness campaign development, and website development/optimization.