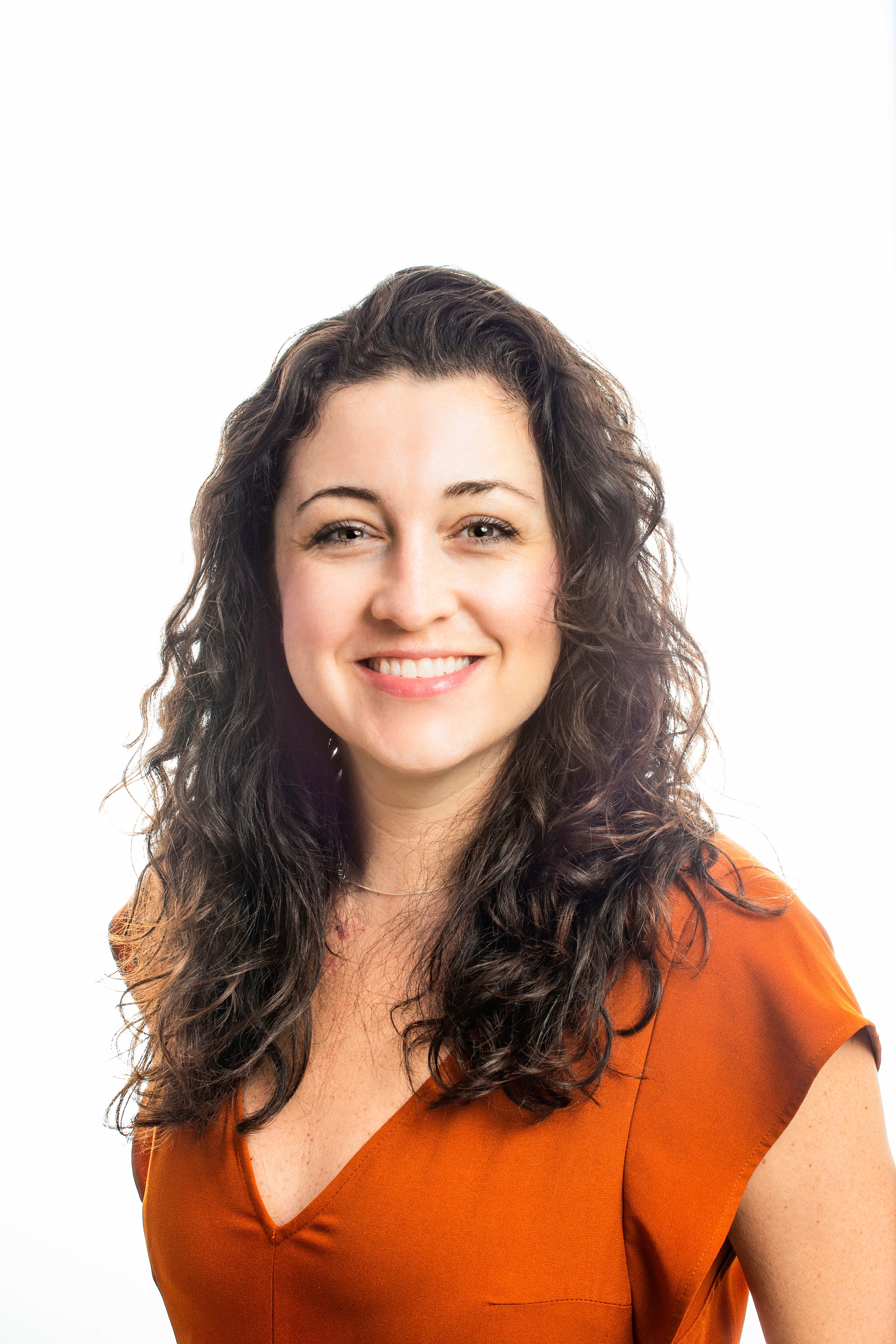 Six Hot Takes for 2021
member engagement | Membership Growth | Member experience | Adapting new technologies
The beginning of a new year always brings an air of excitement, and we're not sure there's ever been a year we're more anxious to welcome in than 2021. We've taken a look back at lessons learned from 2020 and compiled six hot takes for you to consider prioritizing in the new year so that you're making the most of new opportunities.
1—Rapid change demands new competencies in technology
Professionals working in every industry were forced to pivot this year to get business done in new, virtual ways. The need to adopt and implement new technologies will be carried well into 2021 and beyond. It will be critical for your association to adapt quickly to continue serving your members, and supporting their growth through change.
Let's consider a few examples:
Lifelong learning: As your members and member organizations work to stay relevant and viable, your online learning will become even more valuable. Make sure you're continually updating your modules with the content that will help your members stay ahead of trends and feel confident in their ability to implement new technologies.
Digital transformation: For some, switching from "bricks and mortar" to a virtual approach has been challenging. Consider what you, as an association leader, can do to assist them with up-to-date, correlating resources and information. This may be the perfect time to take inventory of the organizations who have adapted well and tap into their learning experiences to share with those who continue to struggle. Your association is uniquely poised to create a collaborative learning environment anchored real-world experiences.
Agile leadership: 2020 called for innovation and empathy. Leaders who were able to "fumble forward" gracefully, learning alongside their teams and pivoting when new opportunities presented themselves, were the leaders who likely found the most success in this tumultuous year. Agility will continue to play a critical role for leaders in 2021. Your association can help mentor your members' leadership teams through diversified programs like book clubs, online courses, and discussion groups.
2—Millennials and Gen Z will lead the way
Millennials will begin turning 40 years old in 2021. Most of this generation has at least 10 years of professional experience under their belts, and they're quickly moving into leadership roles. In five years, Millennials will make up 75% of the workforce.
Gen Z audiences, now three years into the workforce, have never known a world without technology. They have particularly high expectations when it comes to your online presence and offerings.
These young professionals are comfortable working remotely, and actively seek out online learning opportunities to advance their careers.
As an association, you'll need to make sure that your value prop clearly appeals to both audiences
. Our new gen podcast,
Rethink Association
explores this in more detail.
3—Maximizing your technology investments
The upheaval of 2020 has demanded the adoption of new technologies across all industries. But this digital transformation isn't new.
Over the years, associations and member organizations have incrementally injected more technology into their business operations to grow and stay efficient. In 2021 and beyond, maximizing these investments in technology will be critical to success. This can look different depending on your organization, but here are some elements to consider:
Org-wide adoption and competency: Having a technology suite is one thing. Ensuring your staff feels open to and comfortable using it is another. In 2021, it may make sense to implement or revisit online training so that different departments feel confident using the technology your organization has purchased to help them succeed.
Make the most of available integrations: Even the best software solutions can become clunky if the entire system isn't working together as it should. Here at HighRoad, we're passionate about not only empowering you to select the right martech tools for your business, but providing you with the right integrations to create a smarter, more seamless experience.
Emphasize strategy and automation: The end of the year is always a natural time for strategic planning. The investments you've made should be a central component of achieving the goals you've set for yourself in the new year, and beyond. Lean into the full functionality of your technology stack to increase productivity and ROI.
4—Plan for More Virtual Experiences
Association leaders worked harder, learned faster, and produced more in 2020 than ever before. In an effort to support members through the chaos of the year, associations stepped in with online experiences and resources to keep them up-to-date and connected despite distance and change. And while we all look forward to 2021 as an eventual return to normalcy, the demand for high-quality virtual experiences, both large and small, will remain.
According to a survey conducted by Associations Now, 87% of respondents indicated that virtual conferences and meetings were the most helpful sources of community and shared learning this year. And they weren't just referring to the big, splashy annual events. In fact, a consistent theme was a desire for more frequency and intimacy. Think: coffee chats for networking, small book circles for professional development, and intimate workshops for teaching new skills.
As you plan for more frequent virtual experiences, invest in tools that make events of all sizes run smoothly. Consider built-in functionality for breakout rooms, live Q&A, and recorded or live-streamed sessions. We all got a pass in 2020—for many, it was the first time transforming a traditional, in-person event into a virtual event. In 2021, there will be an expectation that you have it figured out. The bar will be higher as more and more organizations roll out virtual programming. Ensure you've invested in the right tools, and that your teams are equipped to optimize them.
5—Consider Hybrid Experiences with Prudence
An incoming trend for 2021 is the concept of a hybrid conference—an educational offering with both in-person and virtual elements.
Here's our take: plan for virtual.
Unless your event is slated to take place toward the end of 2021, investing too much time, energy, or resources into a hybrid or in-person event simply may not pan out. The uncertainty just isn't worth the risk.
However, for those holding events earlier or even mid year, there's still an opportunity to emulate the hybrid event. Whether that's expressed through live streaming "couch" sessions, 3D exhibit floor functionality, or even company, versus individual, seat registration, your time and dollars should be spent on the sure thing. Putting the effort toward a virtual, collaborative experience that stands out is your best bet.
6—Think like Netflix
Netflix has evolved from a mail-order DVD service to the world's largest subscription streaming service, reaching over 180 million subscribers. How did they make this transformation and stay top-of-mind for the past 25 years? Flexibility, innovation, technology, and data. Let's dive into a few simple ways you can take action right now to adopt Netflix's philosophies:
Flexibility: Take a look at your association's mission statement going into 2021. Is it too vague? Too specific? Does it need a refresh or is it still in line with your values and goals? Following the Netflix model, it's important that your mission statement is flexible enough to enable

(and

even encourage) your association to pivot based on market demands. It should stay specific enough to express the heart of who you are, but should be open-ended enough that a pivot from DVDs to streaming content still upholds the mission statement that centered you in the first place.
Technology: Once you've revisited and refined your mission statement, take a look at how the technology you're using is supporting it, and where there are gaps. Technology supports innovation and growth. Growth benefits your organization, your member community, and the industry. Think beyond your strategic plan—a moment in time—when considering your technology stack. Are you poised to serve your members and the industry, now and in the future? If the answer is no, it may be time to revisit your tech roadmap.
Innovation: Technology isn't the driver rather the means to carry out innovation. Innovation itself tends to come from the people who know your business best—your staff, your board, and your volunteers. So you'd think it'd be fairly easy to innovate on a regular basis. This isn't necessarily the case. Innovation requires creative head space, cultural acceptance of new ideas, and openness to change. If you're looking to innovate, make sure that you're creating an environment that gives all of your stakeholders the means to do this at a regular cadence.
Data: Who are your members? More importantly, who are your non-members? What do they want, need, and value? A huge part of what you do as an association is understanding and meeting those needs. Keeping a pulse on this data at all times will give you the 'in' on when to pivot. Bringing it all back to your mission, you need to fully understand your data narrative to stay ahead of your industry, and to ongoingly fulfill your member and customer promises.
2020 taught us a lot of hard lessons. It challenged us in ways we never anticipated. But we learned and grew, and will continue to progress into the new year. Hello 2021. We're ready for you.
---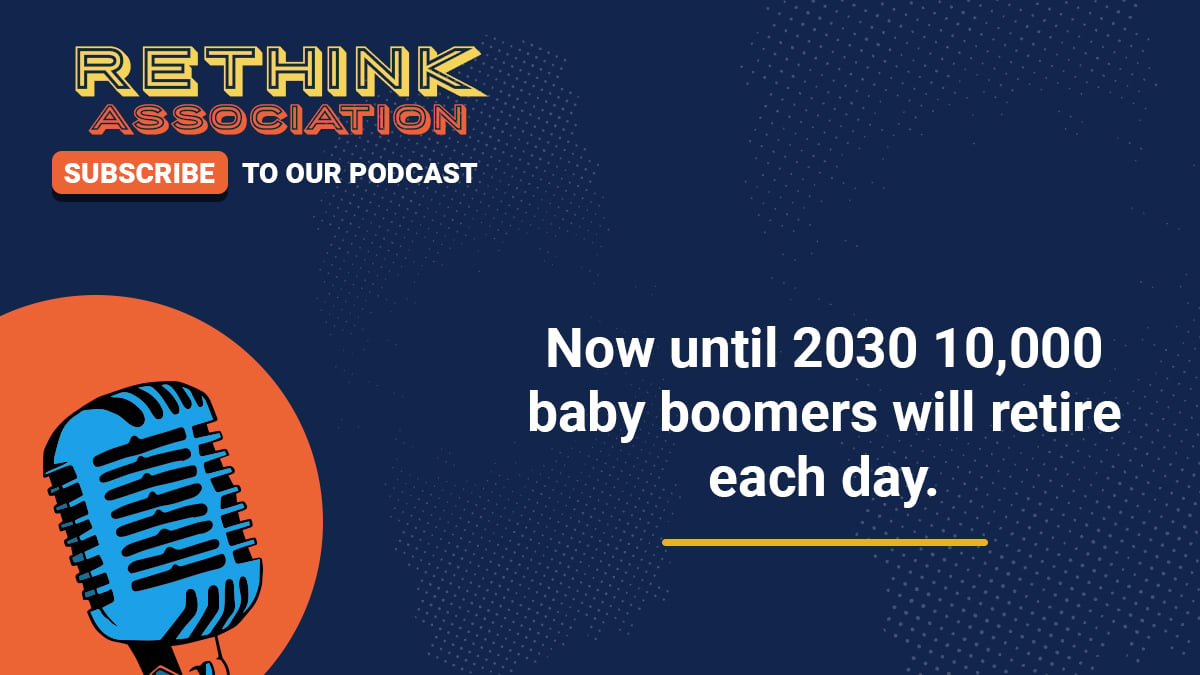 About Emily Nash
With a unique background in start-ups-to-studios, and consulting-to-corporate settings, Emily specializes in solving for unknowns, pioneering new services, and collaborating with marketers and strategists. In her community, she served on the board of American Institute for Graphic Arts as their Communications Director to help promote networking and mentorship opportunities for area designers and creatives. She's also a co-producer for Rethink Association, a podcast for associations.