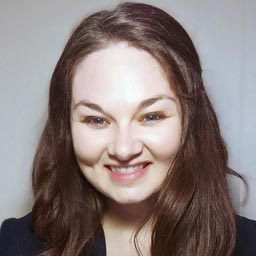 HighRoad Launches 'Email Edge' Program
Email Marketing | Marketing Automation | data management | digital best practices
We've all been there. With deadlines to meet, emails to send, and content to push out, it's easy to feel like we're treading water. We all have good intentions at the beginning of the year to define our overall strategy, only to find ourselves mid-year buried under our communications calendar.
From newsletters to event announcements to membership status reminders, email is a critical piece of your overall strategy. You've invested time and resources into selecting the right tools for your organization and you're paying attention to your email engagement metrics, but are you leveraging the full functionality of those tools and reports to push the needle on your numbers?
If not, we get it. That's why our team of digital experts has created a holistic, hands-on learning experience to help you elevate your email program with industry best practices. Introducing HighRoad Email Edge.
Your solution to making a difference amongst the clutter.
What's included in Edge?
Edge gives you access to a total of six modular-based toolkits, which you can purchase individually or as a bundle. Topics, spanning the spectrum of modernized email marketing, include:
Email Deliverability

Email Data

Email Goal Setting

Email Content

Email Automation

Email Preference Center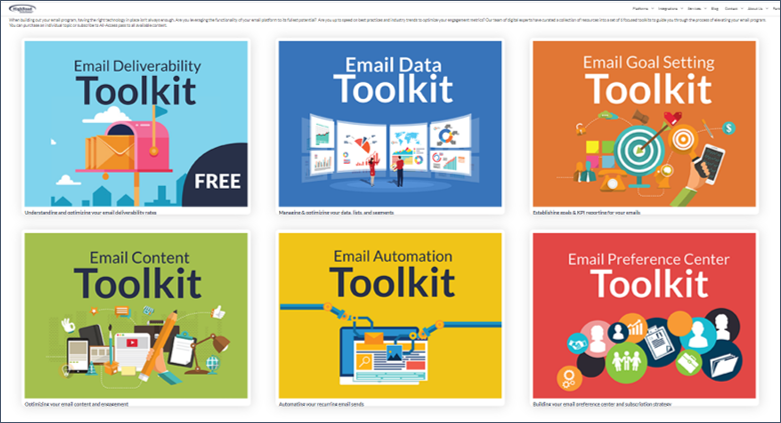 Each toolkit includes:
Training videos, templates and workbooks, and reference materials

One-on-one workshops with your digital advisor

Quizzes, badges, and certificates of completion
Why subscribe to Edge?
Simply put, investing in a self-serve learning toolset gives your entire team—both existing and incoming—the time, space, and blended learning experience they need to ensure you're getting the most of your investment. Let's dig into that a little more. Edge helps you:
Augment staff continuing education and onboarding
Each Edge purchase grants you org-wide seat access to the module(s) you've invested in, minus the consulting which only applies to the first go-around. That means, as part of your 2021 plans, you can start your existing staff on Edge, and can apply it to your onboarding process for new staff moving forward. Sending everyone through the same program(s) will get your entire staff on the same page in terms of skills, processes, and practices.
Focus time and resources on what counts
You and your team have invested time and energy in setting goals for your email marketing program, strategizing ways to optimize member engagement, and learning best practices for the tools you're using. HighRoad Email Edge will enable you to re-focus your energy on those big-picture goals and re-center your email program around your strategy. Through self-paced learning, advice from our digital experts, and hands-on workbooks, you'll position your organization to see tangible ROI in priority areas.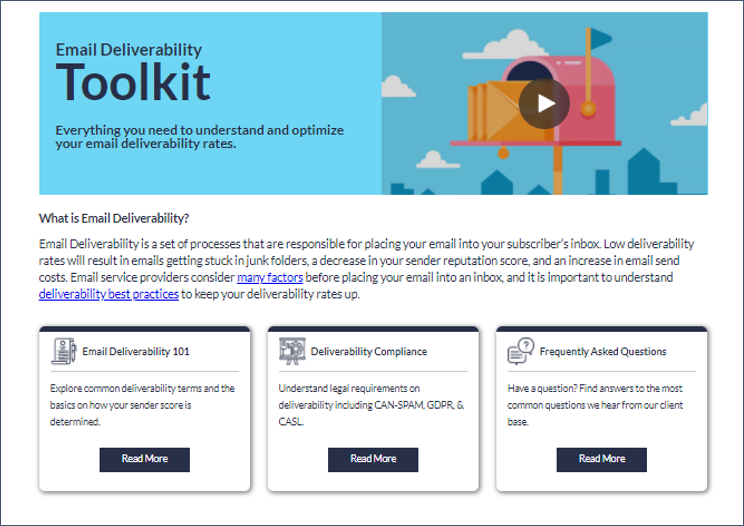 Optimize your platforms for results
In order to build out your email marketing program, you've likely invested in tools to help you personalize and automate your communication. But simply having those tools in place doesn't necessarily mean success for your email campaigns. With Email Edge, you'll learn how to leverage all of your platform's functionality for better results. Our online course will help you improve on personalization techniques, optimize your engagement rates, track conversions, and set and achieve measurable goals.
Apply your knowledge in real time
Acquiring information is one thing, but immediately applying that knowledge is another thing entirely. A central component of HighRoad Edge involves taking the information you're learning and applying it to your organization's specific roadmap. Through workbooks and strategy calls with your digital expert, you'll be able to put theory to practice in real time, which means you'll start seeing the results from your work right away.
Access digital education that's association-specific
There are lots of eLearning resources available to you—a quick Google search will yield online courses in email marketing, marketing automation, data analytics, and more. HighRoad Edge is different because it's specifically designed for associations. We understand the unique challenges and opportunities facing associations and we understand the member promises you hope to deliver through email. We also have a deep technical understanding of the tools you're using and are uniquely equipped to help you maximize use of those tools.
Evolve your performance, and your career
Whether you're a seasoned association leader or a savvy marketing practitioner, access to industry-specific learning is critical. Here at HighRoad, we are committed to providing associations with the most up-to-date information on industry trends and best practices in the digital space. By applying this valuable knowledge to your current strategy, you'll be in the best possible position to meet your recruitment and retention goals. Better results lend to growth both organizationally, and professionally.
---
Get an Edge in 2021
Learn more about Edge, and don't hesitate to reach out to us to learn more about what it can do for you and your organization.
About Nicole Crilley
Nicole is a digital strategist and content designer with 10 years of experience in email marketing automation, web design, marketing technology, user experience, and content production. With a versatile background in freelance, consulting, and corporate settings, Nicole specializes in identifying and implementing effective digital strategies.