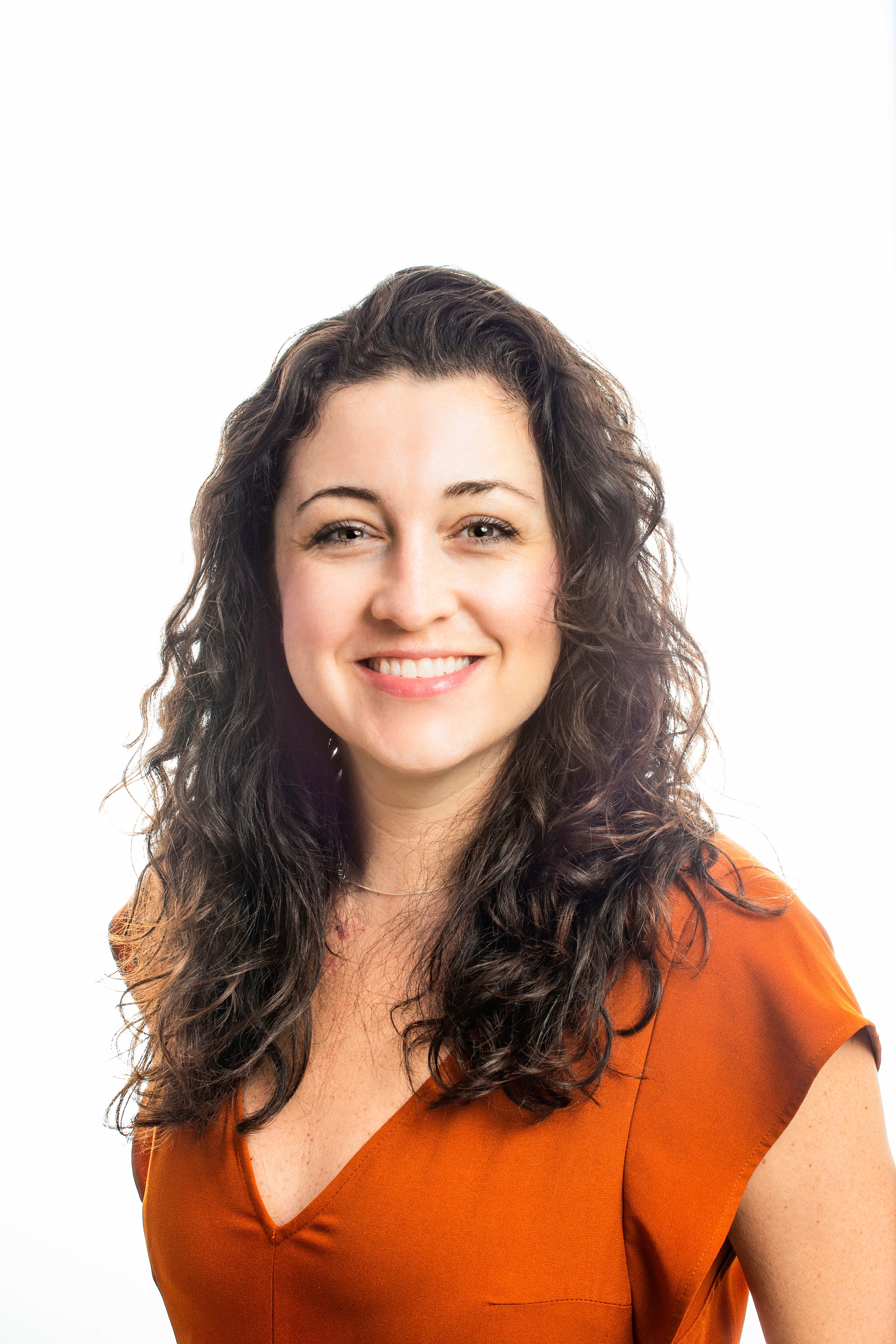 Gen Zs Count Content Calories: Give them Snackable Bites
There's no question that individual and societal experiences have shaped Gen Z. Significant events such as the COVID-19 pandemic and recent advocacy movements like Black Lives Matter, gun reform, and climate change have formulated the values of this new generation.
Their social consciousness, thrifty, and tech-savvy priorities are attributes that associations need to take into account when building plans to drum up new membership, increase engagement, and even recruit their own new employees.
It's a given that the "one-size-fits-all" approach isn't applicable here. Organizations need tailored approaches and tools that deliver the right content in the right way to this high impact group.
So what exactly does it take to create quality content for Gen Z audiences to pique interest, yield conversions, and serve up the "snackable bites" that best represent your org?
Getting to know what makes them tick in general is a good start.
Understanding new gen preferences and priorities
As a result of Gen Z's unique attributes, there are several baseline traits that associations should be considering when developing their content and marketing frameworks.
To start with some obvious ones, new gen audiences:
Are hyperconnected on social media and prefer making their purchases online whenever possible.
Consume a lot of diversified content across multiple and singular topics.
Enjoy gamification whereby there's always an element of competition.
Appreciate working in small groups and, in many cases, even solicit feedback on performance.
Seek out socially-conscious solutions that are presented through personalized messaging.
Prefer interactive experiences with the content provider, other audience members, and the environment as a whole.
Would rather subscribe and commit to recurring content than one-offs to build a connection with the content provider.
New-gen content consumption requires the proper channels
Now that you understand where new gen members are coming from, you can begin to focus on content delivery. There are a few particular methods or media channels that reside more so with Gen Z when compared to other
generations
:
1—Short-form video
Less is more for new-gen content consumption, which is why TikTok and YouTube Shorts are extremely popular today. For educational or entertainment purposes, a video that can produce a lot of information in just a short amount of time will yield more results in views, subscriptions, and interest. Gen Z also connects well with ephemeral stories that are told through video (and other channels) in a meaningful way.
2—Live streaming
As part of Gen Z members seeking interactive experiences, live streaming of events, webinars, and other forms of content is a way to bring them closer to the provider and other viewers. It also touches on another related trait of theirs—their craving for authentic experiences. Once again, TikTok and YouTube tend to serve up this live, unedited content most effectively. In fact,
62% of Gen Z
checks YouTube daily.
While active on many forms of social media, Instagram truly is Gen Z's go-to and should be highly leveraged by association marketing teams digging into this market. In fact, as the number one most frequently and consistently used social platform, Instagram is checked daily by
65% of Gen Z
. By significant margins, this topped Snapchat, Facebook, and Twitter.
4—Authentic and emotionally-moving content
Using "real" content to create an emotional or philanthropic appeal is the key to connecting with this highly empathetic group. For example, the Emergency Nurses Association (ENA)—a client of HighRoad—produced a touching and award-winning documentary using real-world video content that represented authentic, in-the-moment challenges and heartaches felt by nurses during the pandemic.
Introducing gamification and/or competitive elements into educational and training environments is a solid appeal for this audience. There are a number of approaches, platforms, and apps that fall under this umbrella, although, in the end, associations don't need a "gaming" system for execution. For instance, incorporating prize-winning, team-based challenges or quizzes into webinars based on material taught would connect with this praise-seeking group.
Breaking down the five tribes of Gen Z
While Gen Z can be generalized holistically, this group can be broken down further into "the five tribes" of Gen Z as reported by
Spotify
. To illustrate this in a meaningful way, we've converted some of this data analysis into actionable marketing strategies associations can leverage to optimize results:
1—Digital Nomads
Digital nomads are made up of open-minded, creative, and diverse individuals connected by micro or social cultures rather than geography or roots. They see themselves as global citizens who focus on our world's most significant issues. Experts in association marketing believe this is an untapped group with ample opportunity.
Giving them a "digital home" of individuals with the same values and interests is the secret to winning this group. Because of their digital "nomadic" nature and the fact that demographic traits don't bind them, you'll want to use virtual offerings such as webinars and video conferencing events that allow them to participate and contribute in an online setting from anywhere in the world.
These tech-savvy individuals have much of their real-world experience tied in with their digital lives. For that reason, they are usually in the know of everything going on and well connected with others, including online influencers. It's these digital sub-celebrities who may be keeping the divas up-to-date on news, or guiding them on life choices.
Because of their online presence, associations should use an omnichannel approach to constantly connect with them through email, text, and social media. Visuals, socially responsible messages, and authentic content highlighting real people are the key to this tribe. Because they often receive their updates in real-time through short headlines found on platforms such as Twitter, they likely will not be willing to wait for a monthly newsletter.
Commonly shaped by major events like the NFL protest or the MeToo movement, the Politi-fly tribe is legislatively active and connected to those with similar interests. Additionally, they are culturally diverse and acutely accepting of those around them.
This sub-sect of Gen Z wants associations to actively communicate their organizational values and stances on crucial issues. From a more technical standpoint, short message service (SMS) text campaigns are an effective way to mobilize this group for membership and engagement—particularly if you have plenty of volunteer and advocacy opportunities for them.
This group will be the first to vocalize their feelings on individual and mental health issues. As part of this priority, the touchy-feely tribe believes that businesses and associations should actively address the personal concerns of their employees over corporate profits and production.
Connect with this group by injecting authenticity into your content. Quotes from real people—versus marketing jargon—that organically emphasizes the contributions your organization has made to society will go the distance with this tribe. Additionally, virtual offerings, forums, and networks within your association will give this rallying group a sense of community in support of cause.
This tribe will not only purchase what they deem essential, they're willing to fork over more money if they see actualized value in their investment.
Anti-consumerism beliefs drive their buying behaviors, so it's common for them to "vote with their dollar" and avoid buying from businesses or associations that don't match their political values.
Behavioral drip campaigns, delivered via marketing automation platforms like HubSpot, are a great way to give each tribe member a individualized journey to association membership with demonstrated value and give-back.
Communicating quantifiable education, career/personal growth, and justifiable return on investment (via discounts, savings, and other wins) is the most effective way to appeal to these thrifters when it comes to carving out budgets.
Just scratching the surface
Of course delineating by generalities is just the start. To truly get to the heart—and frankly wallet—of your Gen Z audiences,
persona exercises
, interdependent
content strategies
, and customized journeys are your best bet.
---
Ready to connect with Gen Z? We can help.
Book a consultation
today to learn more about the strategies and technologies your association can leverage to deliver content that speaks to younger generations.
About Emily Nash
With a unique background in start-ups-to-studios, and consulting-to-corporate settings, Emily specializes in solving for unknowns, pioneering new services, and collaborating with marketers and strategists. In her community, she served on the board of American Institute for Graphic Arts as their Communications Director to help promote networking and mentorship opportunities for area designers and creatives. She's also a co-producer for Rethink Association, a podcast for associations.