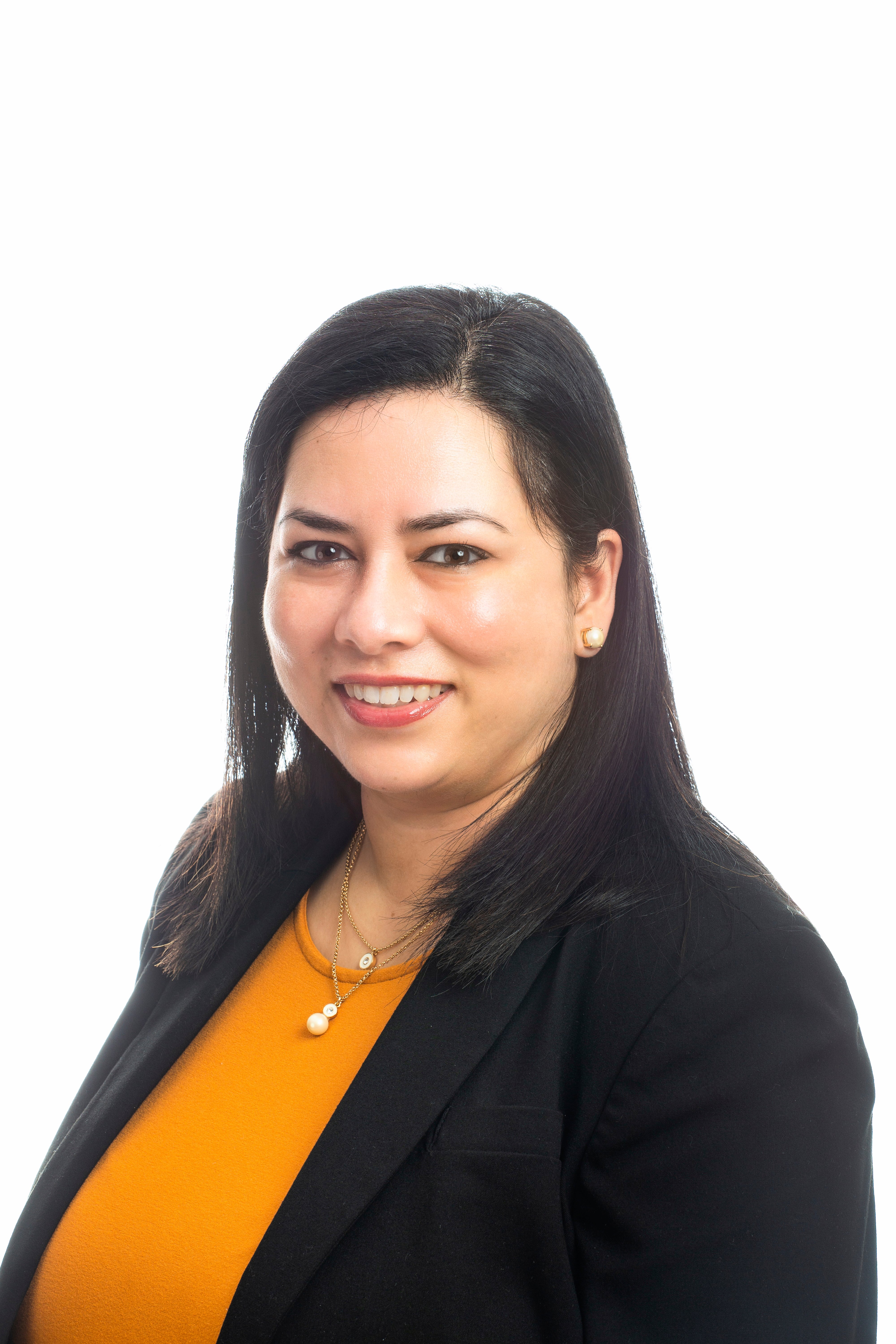 The ABC's of Marketing: Always Be Converting
Marketing Automation | conversion rate optimization | marketing funnel | A/B Testing | Marketing Planning | Split Testing | marketing metrics
In a recent presentation at the Marketing Membership and Communications Convention (MMCC) hosted by the ASAE Center for Association Leadership, two of HighRoad's very own senior digital advisors, Nicole Crilley and Emily Nash, spoke on the topic of optimizing marketing campaigns for results.
They presented to a captive audience of association marketers, program managers, and other professionals, looking to modernize the way they connect with their members and search for new ones. Here's a summary of their presentation.
The journey to good reporting
Marketing maturity hinges on surfacing and demonstrating results. It's not just the act of marketing. It's your ability to align your marketing efforts with your wins.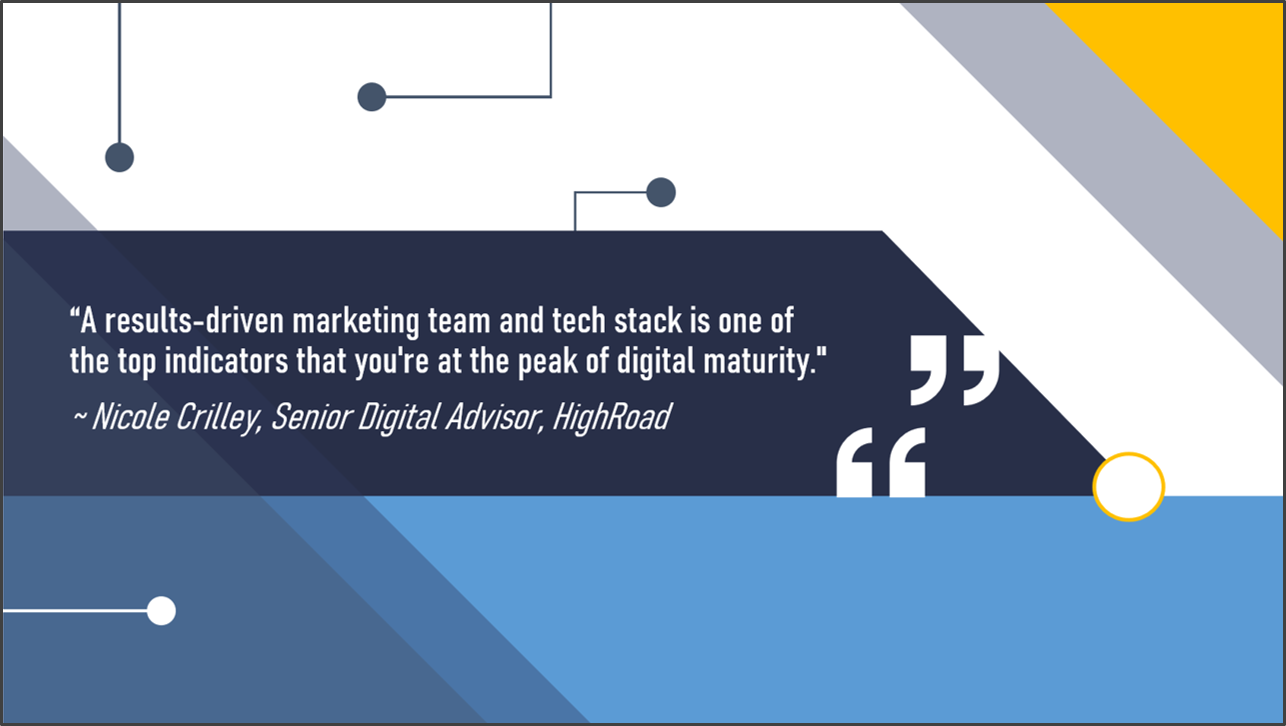 When organizations are driven by business needs and metrics that demonstrate outcomes, that's when an organization can confidently say they're operating from a modernized marketing perspective. When organizations are pushing output without intended outcomes, that's when there are more than likely gaps.
The same principles apply to vanity metrics. If your metrics aren't telling a successful story, they shouldn't be a leading part of the equation.
Vanity metrics are also often
inflated and misleading
. As such, having them front-line your narrative doesn't create a connection with tangible conversion results such as purchases and sign-ups.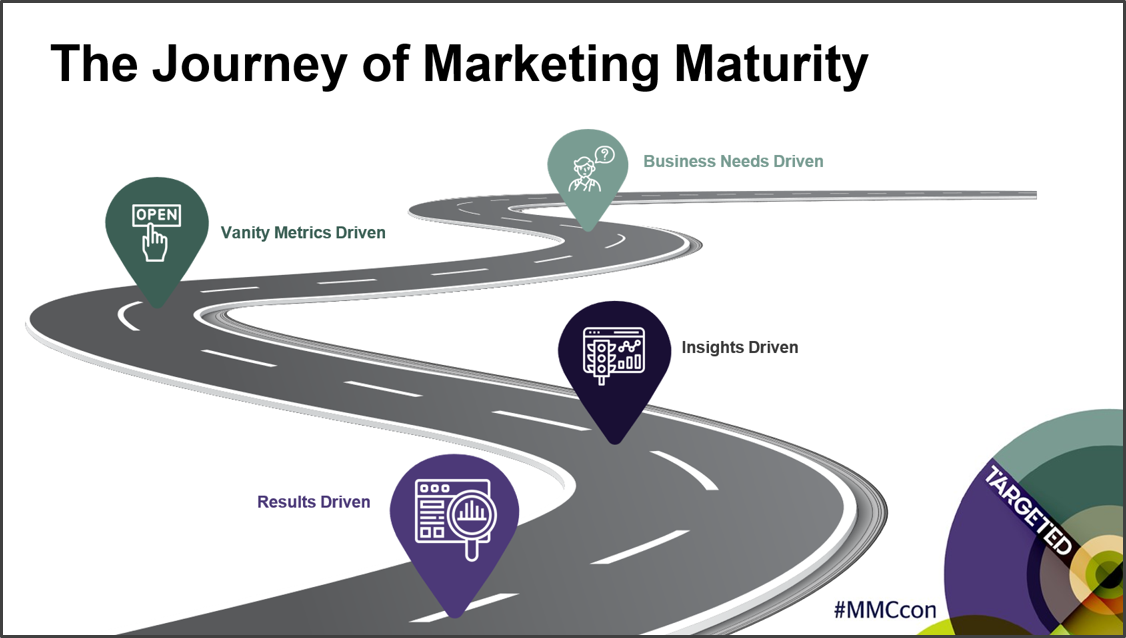 With this said, an association can improve themselves and move to the next stage of maturity by collecting and reporting on intel.
Insights-driven organizations will report beyond the conversion. They'll identify data findings and patterns that play into campaign optimization. Every learning about content, audience, vehicle, etc. gets factored into future efforts. All of this moves organizations closer to their intended results.
Defining and calculating conversions
To
consistently convert
, your marketing and program teams need to first define what a conversion looks like. In the simplest description, a conversion is
an action taken by a member or customer related to your goal
. Event registrations, product purchases, file downloads, banner ad clicks, donations or form sign-ups—just to name a few—are all are good examples of this.
Regardless of the conversion itself, you as an association will want to to collect critical data in order to calculate conversion rates. While you might use disparate systems that are single-use such as your website, Google Ads, or a form-building tool, it's much more efficient to use an integrated channel and data activation system like HubSpot + Spark to centralize your marketing data into one place.
From there, you can visualize and track all campaign information across all channels and have your metrics along the funnel calculated for you.
The conversion rate, reflected as the number of conversions divided by the total attempts (leads, clicks, views, etc.) is one of the most powerful metrics for a marketing team. Understanding the calculation, and its use, is of utmost importance.
How to use conversion rates
There are two primary ways to leverage conversion rates:
As a baseline to improve metrics for future campaigns. In other words, you can determine whether the changes you made to a campaign produced better results.

To compare performance across different assets, channels, audiences, etc.

For instance, if an ad to get event registrations has a 1% conversion rate but your email campaign has a 30% conversion rate, this is a notable difference. This variance influences marketing strategy and focus.
Mapping customer journeys
Once you've developed a system for defining, collecting, and calculating conversion rates, you should map out your customer journey to analyze conversions on a deeper, more fractionalized level. The customer journey can be thought of as a road with four stages: Awareness, Consideration, Decision, and Conversion.
Because we are referring exclusively to digital channels, consider these the trackable pages a person clicks on to take them closer to the final conversion. For example, an email campaign for webinar sign-ups would look like this: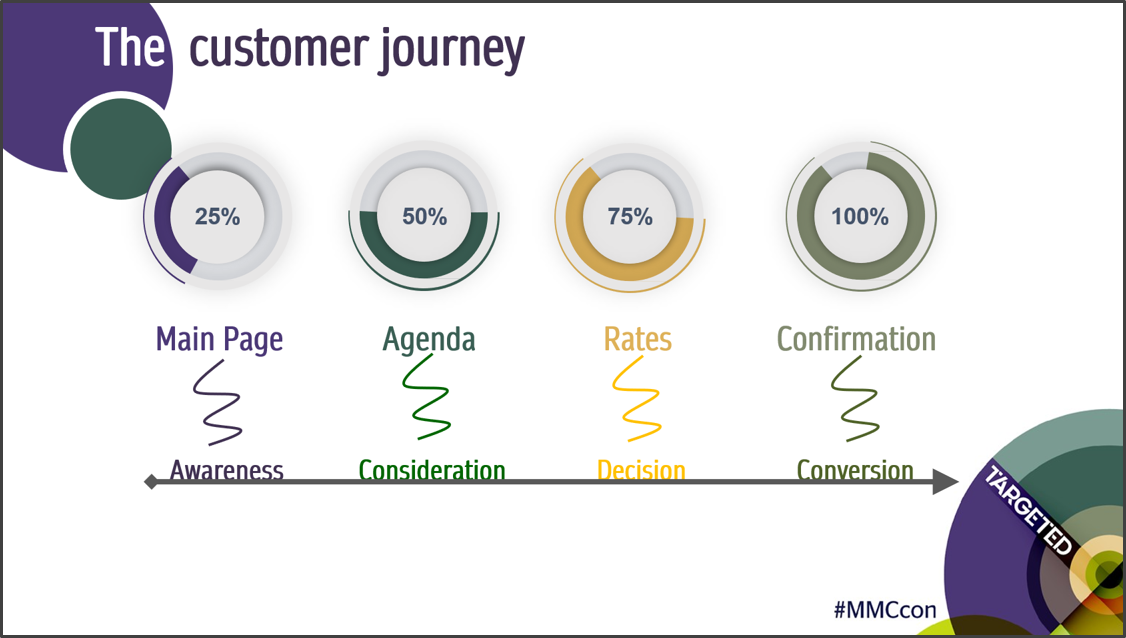 Building out your customer journeys like this not only helps put yourself in the customers' and members' shoes, but helps uncover what you can improve to increase appeal and remove the friction from the sale.
For instance, if your members or customers:
Duck out on the

Agenda (Consideration)

page in the graph above, you may want to connect with your program manager about content topics.
Duck out on the

Rates (Decision)

page, it may be time to revisit your pricing strategy.
Move on to the

Registration/Cart

page but don't complete the transaction in a timely manner, you may want to revisit the length of your form.
Following the patterns that surface from your customer journey gives you solid insight on what you may need to change from both a marketing and program perspective.
Making conversion-based decisions
Making decisions based on conversions is the process of taking everything previously discussed and applying it to your campaigns. Start with reporting and analyzing campaign results from a omni-channel perspective. For instance, let's say you run three campaigns under your new member acquisition goal:
Campaign #1: LinkedIn ad that costed $2,000, received 44,598 impressions, 833 clicks, and 10 conversions (submitted applications)
Campaign #2: Google ad that costed $1,000, received 49,557 impressions, 309 clicks, and 8 conversions
Campaign #3: Email campaign that had $0 up-front costs, 121,000 impressions, 21,780 clicks, and 435 conversions
Based on the raw data, conversion rates (total conversions divided by clicks) of each campaign is 1.2%, 2.6%, and 2% respectively. Your observations based on this information can be a few things:
Email is the best for total conversion results and click-through rates
Google Ads is expensive per click but offers the best conversion rate percentages
LinkedIn has a low-cost per click and decent click-through rates but the lowest conversion rates
From observation to decision
Your observations should guide your campaign decisions. From the three campaigns run (above), there are a few initial decisions you can make. You could:
Increase promotional budgets for future LinkedIn campaigns given the low cost-per-click numbers for LinkedIn Ads
Continue email campaigns as your highest converting channel but test subject lines, copy, or offers to drive higher conversion rate percentages
Test different design, layout, CTA, or image components on your Google ads to increase click-through rates while maintaining relatively high conversion rates.
Once you've reached your decision, the final step is to test your approach. These tests ultimately separate "developing" marketing teams from mature ones.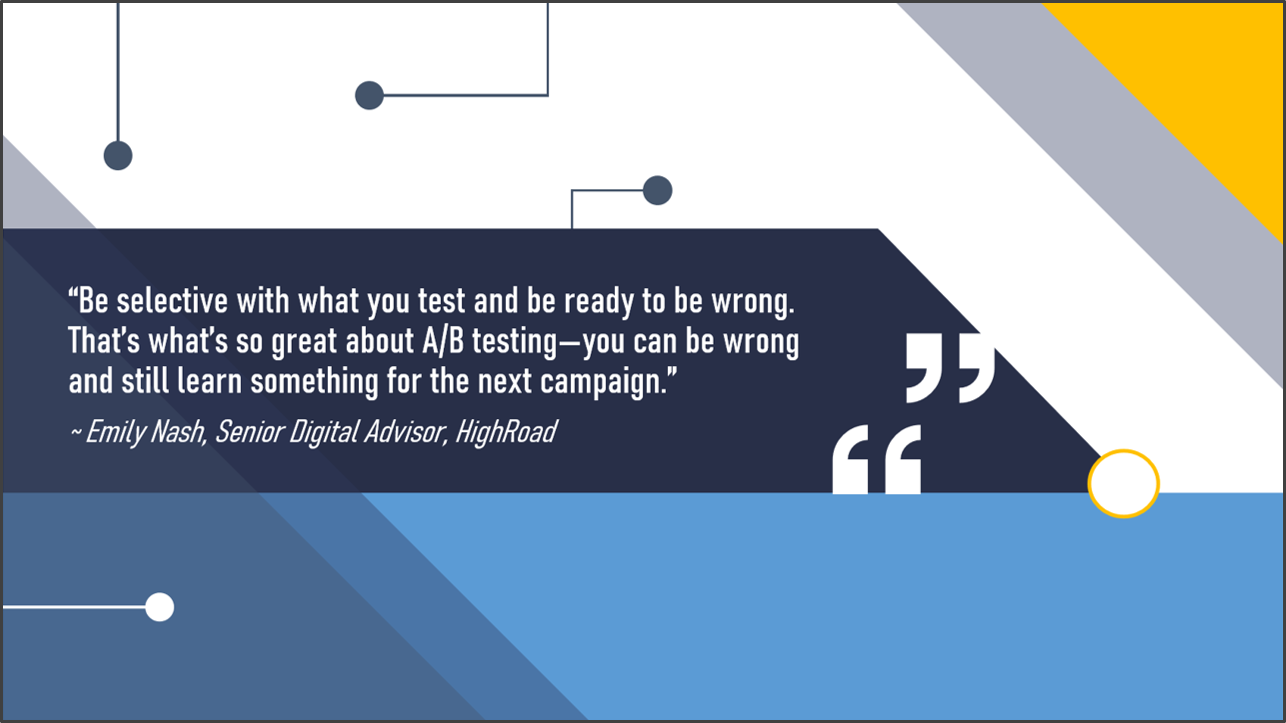 The changeable components of a marketing campaign include:
Subject lines
CTAs
Images
Copy
Content
Layouts
Offers
For example, if you're building an email campaign for conference registrations, you might run two separate campaigns targeted to similar audiences, with subject lines as the only deviation.
If you find that one subject line performed significantly better than the other when looking at conversion rates, use the "better" campaign as your new A variable and try changing something else for your B variable.
As you keep running these split tests, you'll continually increase your Conversion Rate Optimization (CRO) capabilities. By increasing CRO, you'll extract the most value from your campaigns which, in turn, will maximize conversion rates. It's a cyclical effort that pays dividends in the end.
---
Ready to convert? We can help.
Book a consultation
today to learn about how your organization can increase conversions and, ultimately, return on investment."
About Maneesha Manges
Maneesha Manges is a seasoned digital marketing professional with 20 years of experience working in multiple markets and global companies. Her prior experience includes consulting roles in digital marketing strategy, data analysis, field marketing and social media. Maneesha holds a Master of Business Administration degree in High-Tech Marketing from American University's Kogod School of Business and a Bachelor of Arts degree in Economics from Concordia University in Montreal.