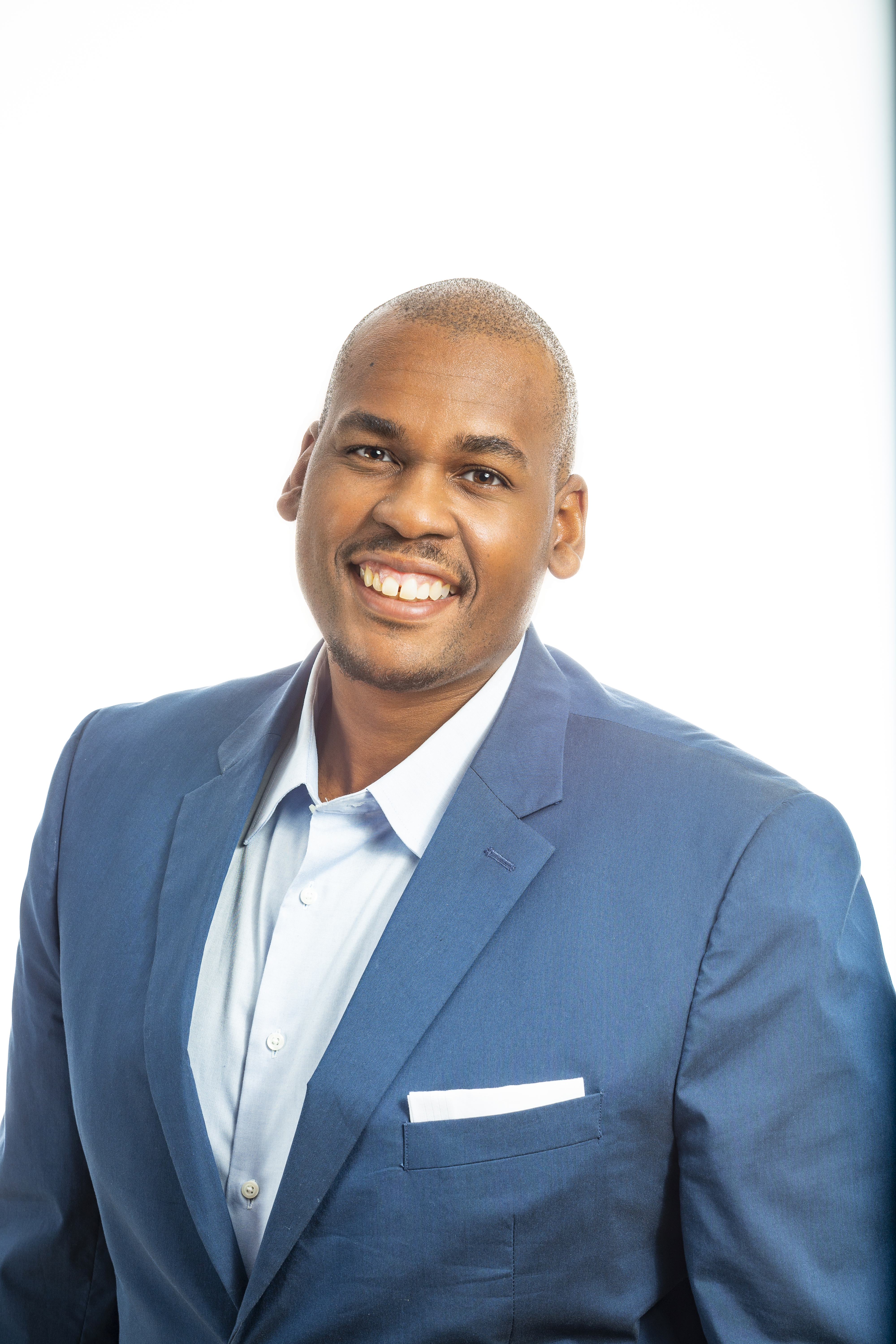 HubSpot vs SharpSpring for Associations: A Head to Head Comparison
The top challenge associations reported with data was the difficulty in tracking it to marketing campaign results (often called data or campaign attribution). This makes marketing automation a must-have for associations. The right marketing automation platform, can help you generate leads, improve conversion rates, and analyze every step of the user journey — everything you need to see healthy membership growth.
Of course, there's a catch: you need to choose the right platform for your needs.
There are plenty of great marketing automation platforms in the for-profit space, although these don't always work for associations. Such systems tend to be aimed at acquiring customers rather than members, and they don't always play friendly with Association Management Software (AMS).
Our speciality at HighRoad Solutions is helping associations find the best technology solutions to achieve their organizational goals. We know that you need to think twice about tools developed specifically for associations. These systems rarely have the same features as their for-profit cousins, and technical support tends to be patchy at best.
Fortunately, there are a few marketing automation platforms that exist in the sweet spot between these two extremes. Today, we're going to take a look at two systems that perform brilliantly for associations: SharpSpring and HubSpot.
HubSpot vs. SharpSpring: head to head comparison
HubSpot and SharpSpring are two of the best marketing automation platforms in the for-profit space. They're both well supported, full of high-tech features, and are updated continuously.
Both platforms also work very well with associations, integrate easily with AMS and can be configured to capture complex member profiles.
So which one is right for you? It depends on what you're looking for, as there are pros and cons to both platforms. Let's look at the main features side-by-side and see how they stack up.
Contact management
Both of these marketing automation platforms allow you to create detailed records for your contacts. In SharpSpring, you can have up to 1,000 fields; in Hubspot, there's no limit to the number of fields.
Whichever system you opt for will also include a vital contact management feature: companies. This allows you to create a company profile, store data about that company, and list individual leads as company employees. This is a very useful feature for professional associations, and it is indispensable for trade associations.
Result: Tie
Lead scoring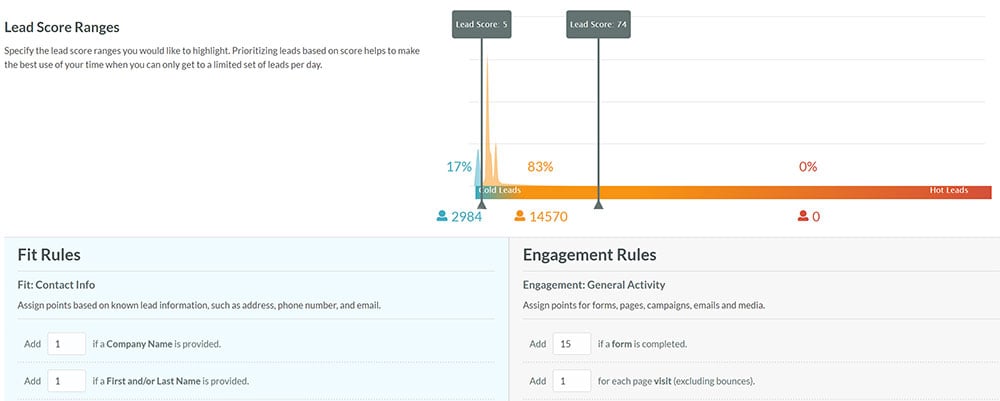 Lead Scoring in SharpSpring
Finding qualified leads is one of the most important tasks in marketing automation, and both platforms perform it brilliantly. HubSpot uses immensely powerful cloud-based analytics to analyze contacts and help identify the most promising prospects.
SharpSpring is equally powerful but edges out HubSpot by virtue of its all-in-one lead scoring interface. This UI allows you to see all of the positive and negative scores for a contact in one place, which speeds up your marketing process.
Result: SharpSping
Buyer personas
Both systems allow you to create detailed personas, complete with demographic information and buyer stories. These personas are a foundational part of the buyer journey – get your personas right and you'll be able to craft a journey that results in a high rate of conversion.
Implementation of the persona functionality is more or less the same in SharpSpring and HubSpot. You can use the editor to change details about the persona or the associated story. You can then use the analytics tools to help refine that persona and relevant journeys.
Result: Tie
List building
Smart Lists are one of the most celebrated features of HubSpot. Smart Lists allow you to start segmenting your distribution lists based on analytics, resulting in precisely targeted messages. Your Smart List criteria are then saved and can be used as the basis for even more detailed segmentation.
SharpSpring uses what it calls the Rule-Based List. This is an innovative system that uses triggers to automatically segment the list – for example, when someone's membership renewal date is 90 days away, they can be automatically added to a retention list. It's clever and powerful, but it's not always easy to use. The steep learning curve may put some people off.
Result: HubSpot
Landing Pages
HubSpot and SharpSpring both support dynamic landing pages that can be used for lead generation. You'll also find progressive profiling on both platforms – each time a contact comes back to the landing page, they're asked for an additional field of data. This helps to build up their profile over time.
The difference here is the backend. HubSpot includes a fully-featured CMS that you can use to build an entire website from scratch. SharpSpring does not have this functionality, although it does integrate easily with other CMS' such as WordPress and Drupal, and it allows you to build page funnels that make mapping out a user journey more intuitive. Using HubSpot to edit your homepage, publish a new blog post, or A/B test a landing page makes training easy and simplified.
Result: HubSpot
Email templates
SharpSpring would have won this category in previous years, thanks to its intuitive user interface for email templates. HubSpot's editor was very powerful but also extremely complicated, making it ideal for designers and HTML experts, but a challenge for everyone else.
Recently, HubSpot has included a simple editor that works much like SharpSpring's GUI. These two editors are equally user-friendly, but HubSpot users still have the option of using the advanced mode if they're up to the challenge.
Result: HubSpot
Workflow automation
Both SharpSpring and HubSpot have outstanding workflow automation, which works in the background without human intervention. The only time you'll need to think about automation is when you're configuring the workflow, and that's where these platforms differ. Using our earlier example, you could create an automated email sequence when a members renewal date is 90 days away.
Quite simply, HubSpot has an unbeatable range of configuration options. These include things like pushing entire distribution lists to a workflow and creating workflows that are triggered by social media posts.
SharpSpring has some unique features too, such as the use of relative date triggers, but doesn't have quite as many options as its rival.
Result: HubSpot
Data and reporting
Reporting is definitely bigger on HubSpot. You can deep dive into the data that emerges from almost any aspect of the automation process, studying your conversions at a microscopic level. The question is whether bigger is always better. If you're not an analytics expert, you may end up getting lost in the overwhelming detail of HubSpot's reports.
SharpSpring's reporting is smaller but more focused. What you lose in detail, you gain in clarity, and most association marketers just require a simple overview of what's happening. SharpSpring also has slightly better sales and marketing attribution reports, which give you a better idea of where things are going right and how your campaigns are faring.
Result: SharpSpring (unless you need that extra detail)
Integration
Whichever platform you choose, you'll need to integrate with other systems, such as your AMS and with your main website. You do this through an interface called an API, which does require some programming knowledge. It's a job for your IT team or a trusted strategic partner.
Both SharpSpring and HubSpot have excellent APIs that are well-documented and easy to configure. HubSpot's API is a lot more powerful, however, with a greater range of functions that can be called from other systems.
Result: HubSpot
Pricing
This one is pretty straightforward: SharpSpring is cheaper than HubSpot. Depending on the pricing model, it can be up to three times more expensive to use HubSpot.
Both platforms charge a monthly or annual fee that is dependent on the number of leads or contacts you process. The more leads you handle, the higher your bill, which is why it's important to aim for a high conversion rate and work with qualified contacts.
Result: SharpSpring
How to pick the best marketing automation software for your association
Ultimately, it's not so much a question of which of these platforms is the best, but which one is best suited to your needs.
HubSpot is, without a doubt, the deluxe model of marketing automation platforms. It's sleek, sophisticated, powerful, and quite expensive.
SharpSpring is the economy model. It doesn't have the exact same features as its upstream cousin, but it's practical, affordable and gets the job done.
Before you commit to one of these platforms, you need to sit down with all stakeholders and agree on some details. Ask yourselves questions like:
What are our growth targets?
What kind of marketing features do we need?
How many contacts do we intend to process each month?
What's our likely conversion rate?
Do we have the skills to work with high-end tools or do we need simple, user-friendly interfaces?
What's our marketing technology budget?
These questions will help you decide which direction to go in. If you're launching a big, well-supported marketing drive, then you might be best suited for a top-of-the-range platform like HubSpot. If your goals are more modest, then SharpSpring could be your best bet.
The best platform is the one that will help to deliver your objectives. Define your goals first and talk about the technology that supports those organizational goals. Don't forget that marketing automation is about demand generation. If your stakeholders keep mentioning email lists or email blasts, you'll need to clarify what a marketing platform really is and assess if you really need to focus on finding the right email marketing platform instead.
Remember, also, that you'll only see the benefit of a marketing automation platform if it's fully integrated with the rest of your marketing technology stack. This isn't always easy to do — both your IT team and the software vendor may not have the skills to get this platform working in an association environment.
Instead, talk to a strategic partner like HighRoad Solutions. We can help you integrate the new platform into your stack, get data flowing across all of your systems, and offer essential training and support to help you deliver on marketing automation success.
About Adam Higgins
For over 20 years, Adam has functioned as a marketing and business analyst for non-profits and associations. As Chief Technology Officer at HighRoad, he leads a team of software developers, business analysts, and customer support analysts to supports technical integrations between marketing automation platforms and digital systems. Throughout Adam's career, he has bridged the gap between the business units and information technology departments. Often when he's working with clients, he is their defacto MarTech liaison and solution architect. Adam is a graduate from California State University, Dominguez Hills. He's a Los Angeles native that now resides in Atlanta, GA with his wife and son.