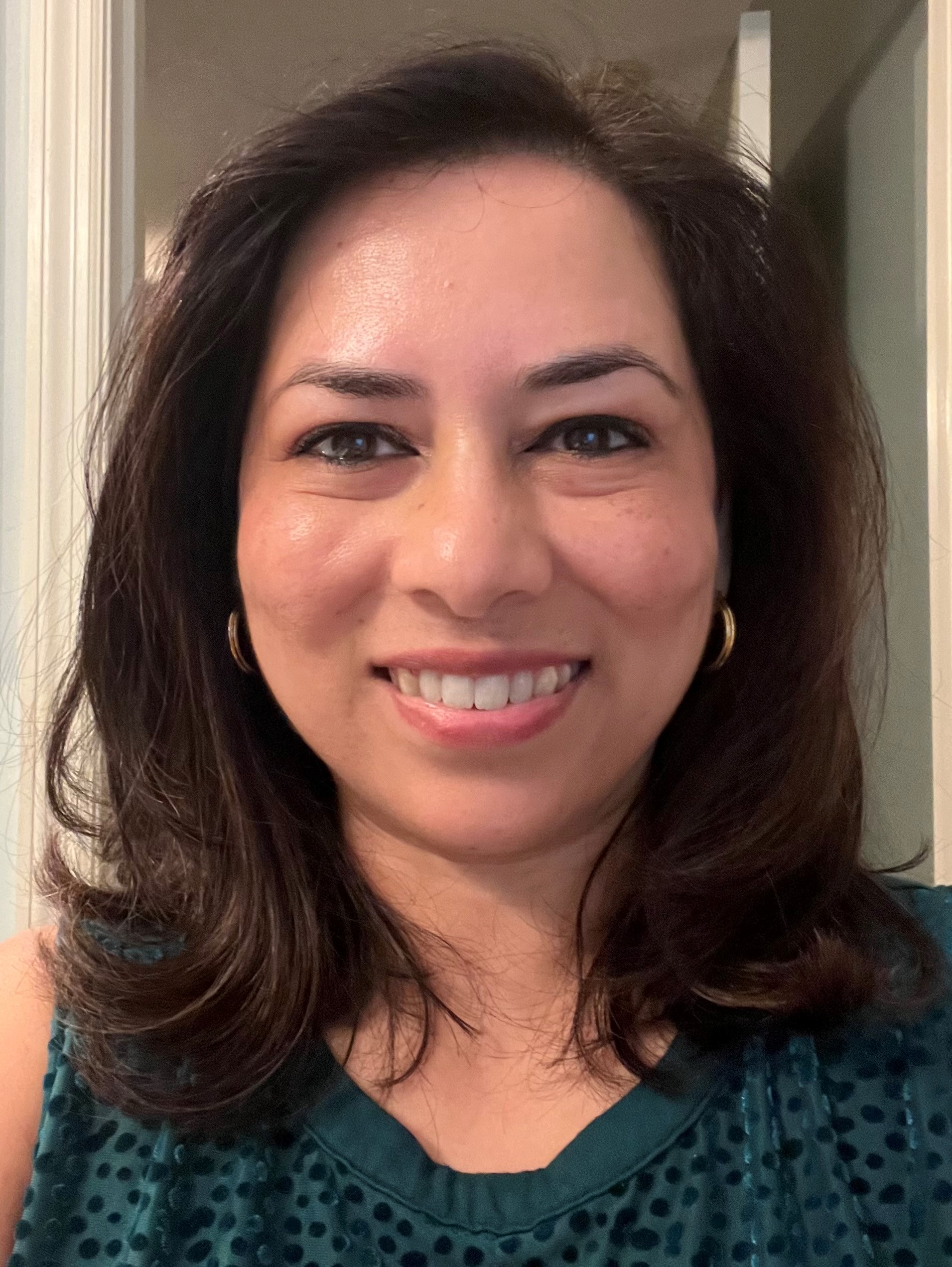 What is the Customer Journey?
Whenever you make a purchase – whether it's something as small as a pack of gum or as big as a new house – you go on a customer journey.
The journey starts with you realizing that you need something. You do a little investigation to find out how to fulfill that need. You compare options. And then you make a decision about what to buy (or you decide not to buy anything at all.)
The same is true when someone is thinking about joining an association. If you understand how that journey works and how to build marketing processes around it, you have a much better chance of converting each lead.
Defining the customer journey
From a marketing point of view, the customer journey is the lead's journey through your sales funnel.
The journey starts at the top of the funnel when the potential customer is an unqualified lead. That journey then ends at the bottom of the funnel, where the lead purchases something or becomes a member.
The details of this journey will vary greatly, but it's always going to go through three distinct phases:
Awareness
Consideration
Decision
Marketing campaigns go badly when you try to leap from the Awareness stage to the Decision stage, or when you leave someone at the Consideration stage without a realistic plan to drive them towards conversion.
Let's take a look at what these three stages mean when dealing with a potential new member.
Stage 1 – Awareness
What is Awareness?
Awareness is the earliest point in the customer journey. It's when someone first discovers your association exists and that it's relevant to their career or professional interests.
At this stage, they begin to discover who you are, what you do, and how you can help them. The purpose of this stage is not to sell, but simply to make people interested enough to dig deeper and discover more about your association's offering.
How to succeed at the Awareness Stage
For associations, one of the most successful Awareness strategies is content marketing. Associations often have access to huge amounts of high-quality, exclusive content that performs very well in search traffic and on social media.
Each time someone clicks on a link to your site, they have entered the Awareness stage and begun the customer journey. Here are a few tips to guide them along that journey:
We'll look at lead scoring in later stages of the journey. For now, focus on getting your message out to the widest possible audience.
Experiment with different types of content, connect on a variety of social channels and be an active participant in industry-related conversations.
When a potential lead interacts with your content, they should get a firm impression that your association is a leading industry voice.
You can achieve this by backing up everything you say with stats and research – ideally your own proprietary research.
Remember also to have a consistent tone across all channels. You can mix professionalism with a little light-heartedness, as long as you retain a distinct voice that's instantly recognizable.
Speak the audience's language
Each profession has its own grammar, its own etiquette, and its own brand of shop talk. While you don't want to load your content with jargons and acronyms, it helps to talk in a voice that's familiar to your audience. Using their language shows that you are one of them and that you understand the industry.
Answer the question, "what's in it for me?"
At the awareness stage, you're giving people the elevator pitch for your association. You may only have a few seconds of that person's attention before they move on to something else. So how do you hold their attention for longer?
By answering the question, "what's in it for me?" Each visitor has a unique need: maybe they need help with a professional problem, or they require additional training or certification, or they might want a chance to network and develop their career.
When you interact with someone at the awareness stage, you should immediately set out to demonstrate how you can help with their need. This will hold their attention and help drive them on to the next stage.
Phase 2 – Consideration
At this stage, people are starting to become familiar with your association. They know what you offer, they know the areas of your expertise, and they are starting to see how your solutions can solve their problems.
The Consideration stage is something of a two-way street. The individual is assessing you, but you are also assessing the individual as a potential sales prospect. You do this through the process of lead scoring, which helps you identify the most promising prospects in your sales funnel.
How to succeed at the Consideration Stage
As leads move through this middle part of the funnel, you'll want to hit them with increasingly specific content. Here are a few things to keep in mind at the considerations stage:
Buyer personas – which are based on existing information – will tell you a lot about what leads want to see from your association.
You can use this information to build content offerings such as blog posts, webinars, previews of exclusive research, and anything else of interest to this group. Each interaction should seek to bring the individual a little closer. Encourage people to sign up to email lists, complete surveys, or follow your social media channels.
Gated content is a great way to make productive connections. Offer visitors something of value, such as a white paper or webinar, in exchange for their details. You can then follow up with emails that provide personalized offers and information.
Implement a lead scoring process
The easiest way to do this is by using a Customer Relationship Management (CRM) system combined with a robust marketing automation platform.
Marketing automation allows you to tie together all of your channels, including lead generation sites and social media. You can use this information to build a detailed profile of each prospect. These profiles can then be scored according to the likelihood of conversion further down the funnel.
Start filtering out the low-quality leads
In the Awareness stage, you cast a wide net, trying to draw in as many people as possible. Now you need to start focusing on the serious prospects, which means disqualifying anyone who's not a valid lead.
Sometimes these will be obvious. People who aren't eligible for membership should be filtered out, as should anyone who is already a member. You can also remove people who consistently ignore all marketing communications.
Phase 3 – Decision
The final point in the customer journey is a choice: to buy or not to buy?
A common mistake in association marketing is to rush to the Decision stage right from the beginning. This lowers the chance of a successful conversion. The prospect doesn't yet fully understand the benefits of membership, so it's much easier for them to say no.
You'll see greater results if you carefully nurture prospects through the sales funnel and wait until they're ready to move to the Decision stage. Equally, you don't want to wait too long to try to close the deal. Timing is everything in the Decision stage.
How to succeed at the Decision Stage
In the previous customer journey stages, individuals only wanted information that was relevant to them. Here, at the Decision stage, you can broaden the scope of your messages to include more information about yourselves.
What is your association's history? What are your values? What is your culture, and how do members help each other? What are the opportunities for getting involved on a committee?
This kind of insight can help tip the balance when someone is at the Decision stage. Another great strategy is to encourage attendance at live events, where prospects can see the association up close and personal.
Focused offers and promotions
Limited-time promotions can help to introduce a little urgency to the final stage of the customer journey. Create offers that are relevant to the individual.
To do this, you'll need to really understand your audience. For example, some people are price-sensitive, so they will respond well to an opportunity to save money. Others are less concerned with price, so you'll need to offer them exclusive programming that's tailored to their interests.
Reinforce after conversion
Does the customer journey stop after conversion?
No. In fact, the first twelve months of membership are probably the most critical part of the journey. If you don't follow through on your promises and deliver real value, then the new member won't renew after their first year.
On the other hand, if you can exceed expectations, you'll have a member for life. Not only that, but it will be much easier to sell additional programming should you need to, helping you to maximize the lifetime value of each member
After the Journey is Complete
The customer journey isn't truly over until the member has retired from the industry, and even then, there are still opportunities for additional conversion.
Until then, there will be many other journeys. You may try to sell additional products or services to members, or you may need to launch a marketing campaign to drive engagement with existing programming.
The customer journey is just as effective with existing members. The same basic rules apply: create awareness of what you're offering, encourage them to give the offer deeper consideration, and then bring them to a decision. Get it right, and the decision will be in your favor.
About Maneesha Manges
Maneesha Manges is a seasoned digital marketing professional with 20 years of experience working in multiple markets and global companies. Her prior experience includes consulting roles in digital marketing strategy, data analysis, field marketing and social media. Maneesha holds a Master of Business Administration degree in High-Tech Marketing from American University's Kogod School of Business and a Bachelor of Arts degree in Economics from Concordia University in Montreal.