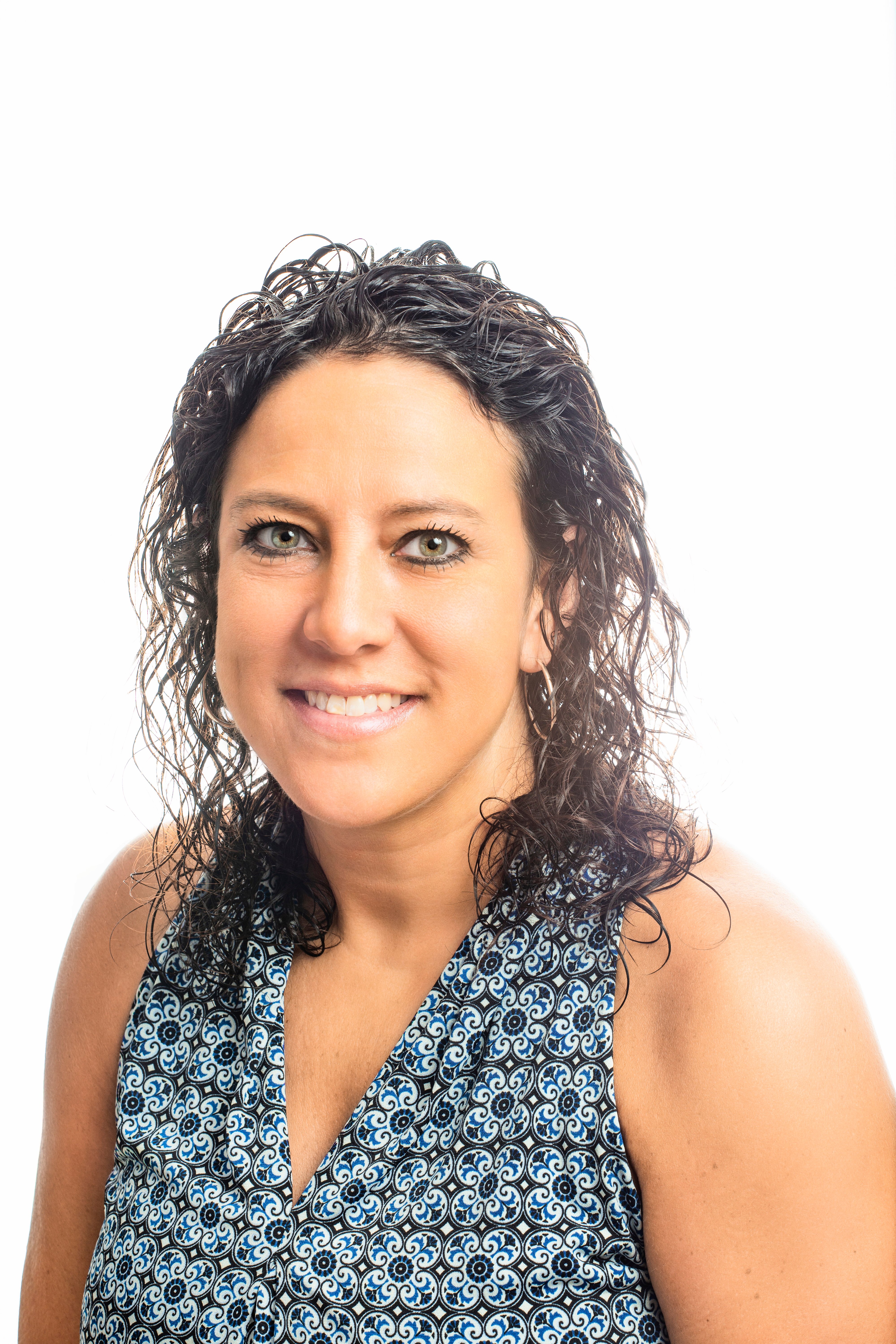 Strategies to Increase Membership: Marketing vs Programming
When you're trying to increase your association membership figures, you have to ask yourself two big questions: how do you attract new members, and how do you hang onto the members you've already got?
The answer to both questions is: smart marketing and focused programming.
What's the relationship between marketing and programming?
In association marketing, the content is the product.
Which is to say that members pay their membership fees because they want to have access to your programming, whether that's educational content, digital tools or in-person events. New members will join if you've got great programming. On the other hand, existing members will quit if the programming is not up to scratch.
So you need to have the right content, but you also need to communicate that content to members and prospective non-members. Marketing in the association management space is about more than just trying to sell a product. It's about helping people see how membership can help them achieve their career goals.
Members follow a journey that's a lot like the customer journey in the for-profit sector. If we look at the steps on the member journey, we'll see where programming and marketing meet:
First, the potential member needs to hear about the organization. This can happen in a number of ways: they might receive a recommendation from a colleague, they might learn about the association at an event, or they might see advertising on digital or traditional channels. Some professionals will come to the association because they need certification, or they may need access to a particular white paper.
Once the prospect knows about the association, they will want to investigate the benefits of membership. With the right marketing automation tools, we can guide this person through a sales funnel and issue targeted, relevant messages at the appropriate time. The goal is to provide the prospect with enough information about available programming to help them understand how membership benefits them personally.
Eventually, the prospect reaches a point where they make a choice: will they sign up for a membership, or will they look for a different association that can support their needs? At this point, we need to let prospects take a closer look at the programming so they can understand the benefits of joining. Free trial access to members-only material can be a great marketing tool at this point.
Now that a member is signed up, you need to work on keeping them. The first 12 months are especially important, as people are still forming an impression of the association and trying to decide if membership is worthwhile. But even long-term members can choose to quit if their needs aren't being met by your programming.
Thriving associations work hard at deepening the relationship with each member, by improving engagement and offering great content. Working on this relationship can help you to diversify revenue streams by getting members to attend more events, sign up for more training modules, and purchase other consumables. Members who feel a very close bond to the association may end up joining committees, or even the association management board.
Every member will leave eventually. Ideally, however, they should only be leaving because they're retired from the industry or because they've moved out of your jurisdiction. They should never leave because they're unhappy with the association. If you are shedding members, you'll need to review your approach to both marketing and programming.
Marketing strategies to increase membership
Marketing is about stating value to current and prospective members. A few ways you can do this include:
Invest in Data Analytics
Data can tell you an awful lot about potential prospects. It can also tell you about what's happening along the funnel, and it gives you vital insights into the expectations and needs of new members. By studying this data, you can refine your marketing strategy and improve conversions.
Data analytics is only possible with the right marketing technology in place to capture all of this information. Your Association Management Software (AMS) may have some functionality that allows you to capture and analyze member data. If you use Customer Relationship Software (CRM), you can track data on non-members such as event attendees and website visitors.
Reflect your community
Your community is your product. People join so that they can sample member-led programming, as well as getting a chance to interact with their peers, both online and at association events.
Make sure that all of your marketing reflects your community. Look at strategies that reflect who you are, what you value and where you are going. Seek member feedback on your marketing strategy and ask if you're really communicating the values and objectives of the association.
Personalize all communications
Every prospect is already on a personalized journey. Before they look at your website and marketing materials, they're asking themselves questions like, "how does this benefit me? How can this association help my career?"
You'll see a greater number of conversions if you can preemptively answer that question. Send communications that are suited to the individual, focusing entirely on membership benefits that apply to them.
But how can you do this when you don't know anything about a prospect other than a few details? Data analytics will help you segment potential members so that you can get a better idea of their needs. Marketing automation tools can then send out the right messages at the right time, helping to turn prospects into members.
Case studies and testimonials
Technology is a key part of your conversion strategy, but in the end, it still comes down to people. Social proof works, which is why personal recommendations are such an effective way of acquiring new members.
So, make sure to include as much social proof as possible in your marketing-related messaging. Testimonials are great, especially from a recognizable face in the industry. Case studies can also help potential members understand how the association might apply to their career.
Programming strategies to increase membership
Programming is about how you provide value to members. Keep the following in mind when composing a programming strategy:
Develop Buyer Personas
You can break up your membership into different segments. For example, you can segment by job title, number of years in the role, self-employed or working for a firm, and so on. These segments are your buyer personas, and understanding personas is the key to finding new members.
Using data analytics, you can create a very detailed picture of what each persona expects from the association. It can also help you to identify gaps in your programming – certain personas may have needs to which you are not catering.
Offer User-Friendly Content Paths
Most associations can offer their members huge volumes of useful content. But are you offering too much? If your members have to spend hours wading through the website in search of the content they require, then you're not really meeting their needs.
At the very least, you should ensure that your content is organized in a logical and user-friendly way. But you can take things a step further by personalizing the website and including handy links in emails. Figure out what content is relevant to each user and put it right in front of them.
For example, consider a member who has just completed a level 1 training course. When they visit the website, they should be presented with a list of articles related to that course. Maybe a year later, your marketing automation platform should send them an email asking if they're ready to take the Level 2 course.
Make the Most of Conferences
Conferences are an excellent way to recruit non-members, as well as allowing you to strengthen relationships with existing members. To do this, you'll need to organize conferences that provide real value to all those in attendance. Use data analytics to find out where the major areas of interest are for members and program the conference accordingly.
Conferences are also a chance to get qualitative feedback about your marketing and programming efforts – leave feedback cards for attendees to fill out, and make sure you go talk to people on the floor of the conference.
Leverage Your Certification Programs
Many professionals join associations because they have no choice - they have to have the certification. It guarantees you a certain number of members, but that doesn't mean you should take these people for granted or overlook opportunities to build a deeper relationship with them.
The best way to improve relationships is to offer the best possible certification experience. Use analytics and feedback to find out where you can improve support and make certification less of a chore. Encourage members to get involved with the community and look beyond the bare-bones necessities of certification.
Building a Programming-Based Marketing Strategy
In association management, you need to think about marketing and programming as two strands of one strategy. If these areas are handled by two teams, those teams need to work closely together.
The key things to bear in mind are:
Use data to define your programming strategy
Marketing strategies should include plans to gather data about potential prospects. For example, cookies can be used to track website visits, landing pages can capture demographic information, and you can track all of this in your CMS.
Use content as a marketing tool
You can give prospects a taste of the benefits of membership by offering some public content on your website. High-value content should be kept for members only, but you might be able to create additional content that works as marketing. For example, if you have a popular speaker delivering a members-only webinar, ask that speaker to write a short blog post for your public site.
Never rest on your laurels
Your members are continuously evolving. What works today might not tomorrow, so keep updating both your marketing strategy and your programming.
Marketing and programming share a single goal: to ensure that members are getting excellent value.
About Aimee Pagano
Aimee joins HighRoad Solution with 15+ years of integrated marketing and communications experience, primarily in client-facing roles within the association and SaaS space. Her specialties include persona development, content strategy/management, lead gen and awareness campaign development, and website development/optimization.