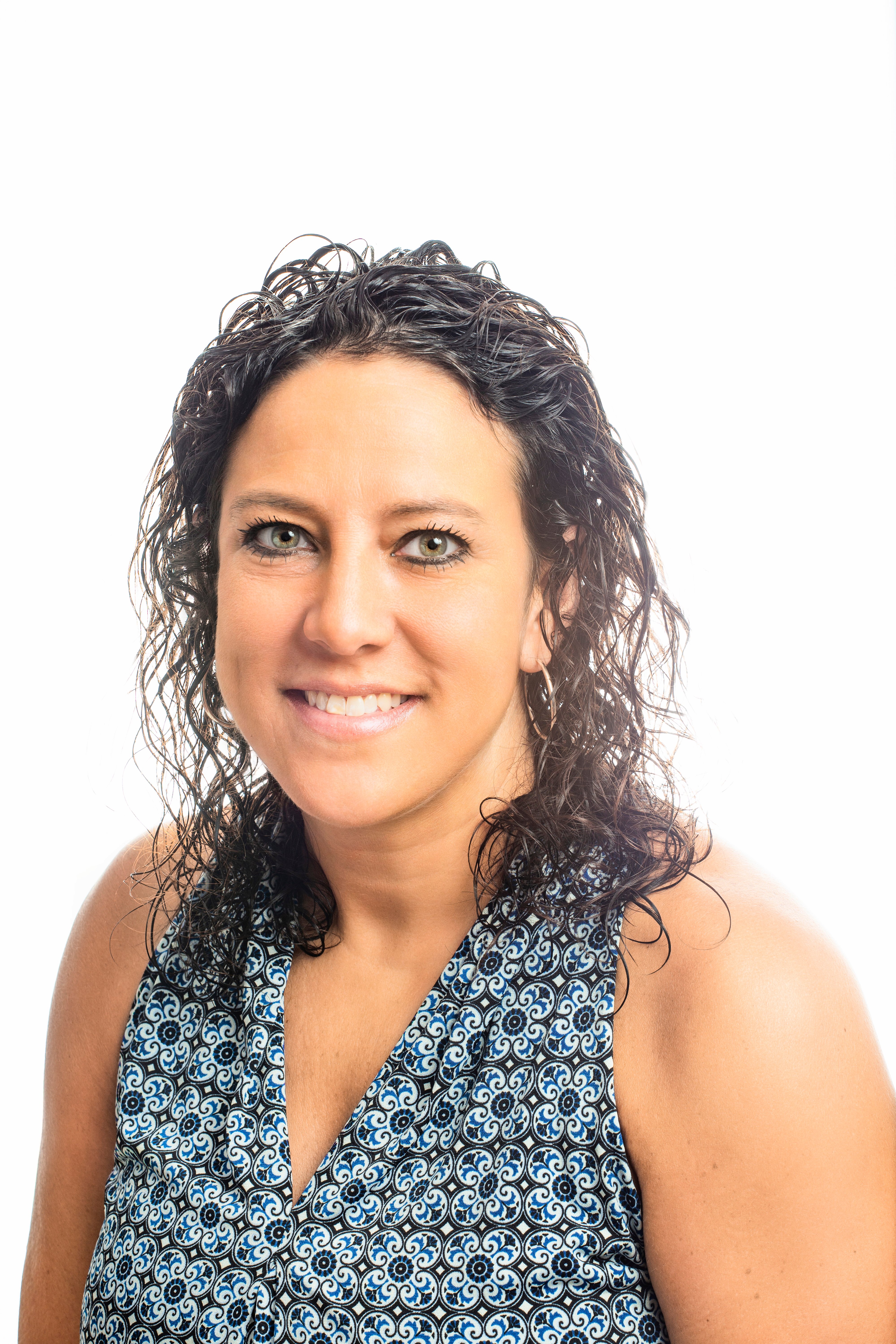 Strategies to Increase Membership: Using Your Audience Matrix
Marketing would be so much easier if you could just ask each individual member what they want.

That would be impossible, of course, especially if you have a large, nationwide association. And yet, members do expect a high level of personalization.
Members want their own bespoke journey through the association – personalized communications, personalized programming, and a strategy that's aligned to their personal career goals.
While you can't get to know each one of them as individuals, there is a technique for breaking them down into smaller, more knowable subgroups. This is known as the audience matrix.
What is an audience matrix?
An audience matrix is a schema that helps you segment and understand your membership a little better.
Imagine, for example, that you are responsible for an association with 100 members. You send out one-size-fits-all communications about your programming, but you find that you're only seeing an open rate of 40 percent for each email. How do you go about improving engagement with the other 60 members?
You could probably start by looking at your members a little closer. You might look at a simple piece of data like member age and find that there are roughly three groups within your membership: one group of recent graduates aged under 30, one large group of mid-career members aged 30-50, and another group of senior professionals aged over fifty.
Now, you have three distinct groups – or member personas – to think about. You can create a distinct marketing and programming strategy for each one of those groups, resulting in a more personal experience and increased member engagement.
How to Put an Audience Matrix Together
All of your available data can help you build member personas. You can look at things you already have on file like:
Age
Location
Job description
Length of association membership
Training and certification history
Event attendance history
Digital activity (i.e., website logins, forum postings, etc.)
Any obvious trends in the data may point to a distinct member persona. There's no limit to the number of personas that you can have in your matrix, but make sure that each one is useful. If you have two personas that have roughly the same characteristics, then it is easier to merge them.
To really flesh out your personas, you'll need to reach out and talk to your members. You can do this in person by arranging interviews with willing members. You can also conduct online surveys, or hire an impartial third party to conduct research for you.
For this kind of qualitative data-gathering exercise, you will need to focus on learning three things about your members:
Goals – what does the member hope to achieve, career-wise? Ask about short-term goals as well as their long-term endgame, and talk about how their personal goals relate to their company's objectives.
Responsibilities – what must each member deliver? They may have non-negotiable obligations to their employer, to their clients, to their employees, or they may need to meet certain regulatory requirements.
Obstacles – What are the major pain points for members? What's preventing them from achieving their goals? What stands in the way of them meeting their responsibilities? And how can the association help?
Quantitative data like age and job title will help you to locate member personas within your data, but it's this qualitative data about goals, responsibilities, and objectives that will help you truly understand what members need.
Example of a member persona.
Meet Newbie Nick. Here's how he's described in his member persona:
Nick is in his early twenties and has just graduated from college with a degree in accounting. He's currently working as an intern to gain experience while trying to decide whether to become a CPA or focus on corporate accounting.

Nick joined an association of accountants for two reasons. One is that he's looking for guidance. He wants access to training that will help him upskill and move to a better job. Ideally, he would like online training that he can access when he has free time at home. He's interested in being mentored by someone more experienced, and he would also like to get some guidance about his future career path.

As well as that, Nick wants to start networking and getting to know people in the industry. He'd like to attend one of the big upcoming conferences although he's a little concerned that he won't know where to find the booths, seminars and break-out sessions that most apply to him.
Newbie Nick is the kind of member persona that you might create by looking through the available data. In this example, the association management team sees a trend: a significant subgroup of the membership is comprised of recent graduates. This subgroup accesses a lot of digital training tools and searches for articles related to career advice. They have a high uptake on mentorship opportunities, but they show low conference attendance.
The rest of the persona is filled out by talking to new members and asking them questions. These conversations might tell us things about recent graduates like:
Goals – they want to choose a career path that's interesting and plays to their strengths
Responsibilities – they need to start earning soon so they can pay down student debt or get on the property ladder
Obstacles – there's a lack of information about next steps, plus the industry can sometimes be a little unwelcoming to new entrants
We put all of the available data together and create the persona of Newbie Nick. It doesn't mean that every graduate is a Newbie Nick, nor does it mean that other personas don't want any of the same programming as Nick.
What it does mean is that you have an idea of the kind of journey that people like Nick are on. If you create enough member personas of this nature to describe your entire membership, then you have a functional audience matrix.
Using the Audience Matrix to Increase Engagement
Instead of looking at your membership as a single, monolithic entity, the audience matrix allows you to think in terms of well-defined subgroups.
It's much easier to measure and improve member engagement when you're looking at a smaller group of people. Here's how:
Design an appropriate programming offering
With the Newbie Nick member persona above, we saw a distinct set of programming requirements:
eLearning modules on entry-level topics
Online certification programs
Mentorship
Career guidance
Help with event attendance (i.e., a conference guide for first-time attendees)
Equally, there are some things that Nick probably isn't interested in at this point in his journey:
Advanced training and certification
Complex research and white papers
Committee membership
Industry advocacy and political lobbying
For each persona, you should have a set of relevant programming that offers real value to the member. Sometimes this will require you to create new programming, but at least you now know where to focus your efforts.
Personalize member communications
Next, you have to tell your members what's on offer.
Each email that you send should be specifically tailored to the relevant persona. Share details about the available content that relates to that persona – links for digital content, event information for any live events.
Also, make sure that you communicate why this programming is relevant. For example, when you're promoting an upcoming conference, you'll want to send Newbie Nick messages that focus on networking opportunities and the chance to get career advice. When talking to other personas, you might instead focus on keynote speakers or opportunities to rent a trade booth.
Keep records up to date
As is evident from our example above, people don't stay in the same persona forever. A member might be a Newbie Nick today, but in five years they will be a CPA Sally or an Auditor Audrey.
Make sure that you have a system in place to keep people within the right persona by flagging up any changes in their circumstances. For example, you might automatically move people from the Newbie Nick persona when they reach the anniversary of their graduation.
Observe and refine
Personas can only ever be an educated guess about what's going on within the ranks of your membership. They can be very accurate, but they need constant monitoring, and you will need to update them regularly.
The two types of relevant data to keep an eye on are:
If your audience matrix is accurate and your programming plan is right for each persona, then you should see high levels of engagement. People should engage with the content that you have prepared for them, whether that's digital or at live events. If that's not happening, then you may need to review your persona definitions and your content offerings.
Talking to people is the best way to refine member personas. Ask for regular feedback, either online or in person, and ask how you're doing. If members expect a particular program or service from you, they will let you know.
Members won't settle for an impersonal member experience, nor should they. You have the data and tools available to put together a personalized offering that helps each person achieve their unique career goals.
If you're struggling to provide that kind of experience, then talk to experts like HighRoad who can offer a track record of delivering results in the association management space.
About Aimee Pagano
Aimee joins HighRoad Solution with 15+ years of integrated marketing and communications experience, primarily in client-facing roles within the association and SaaS space. Her specialties include persona development, content strategy/management, lead gen and awareness campaign development, and website development/optimization.