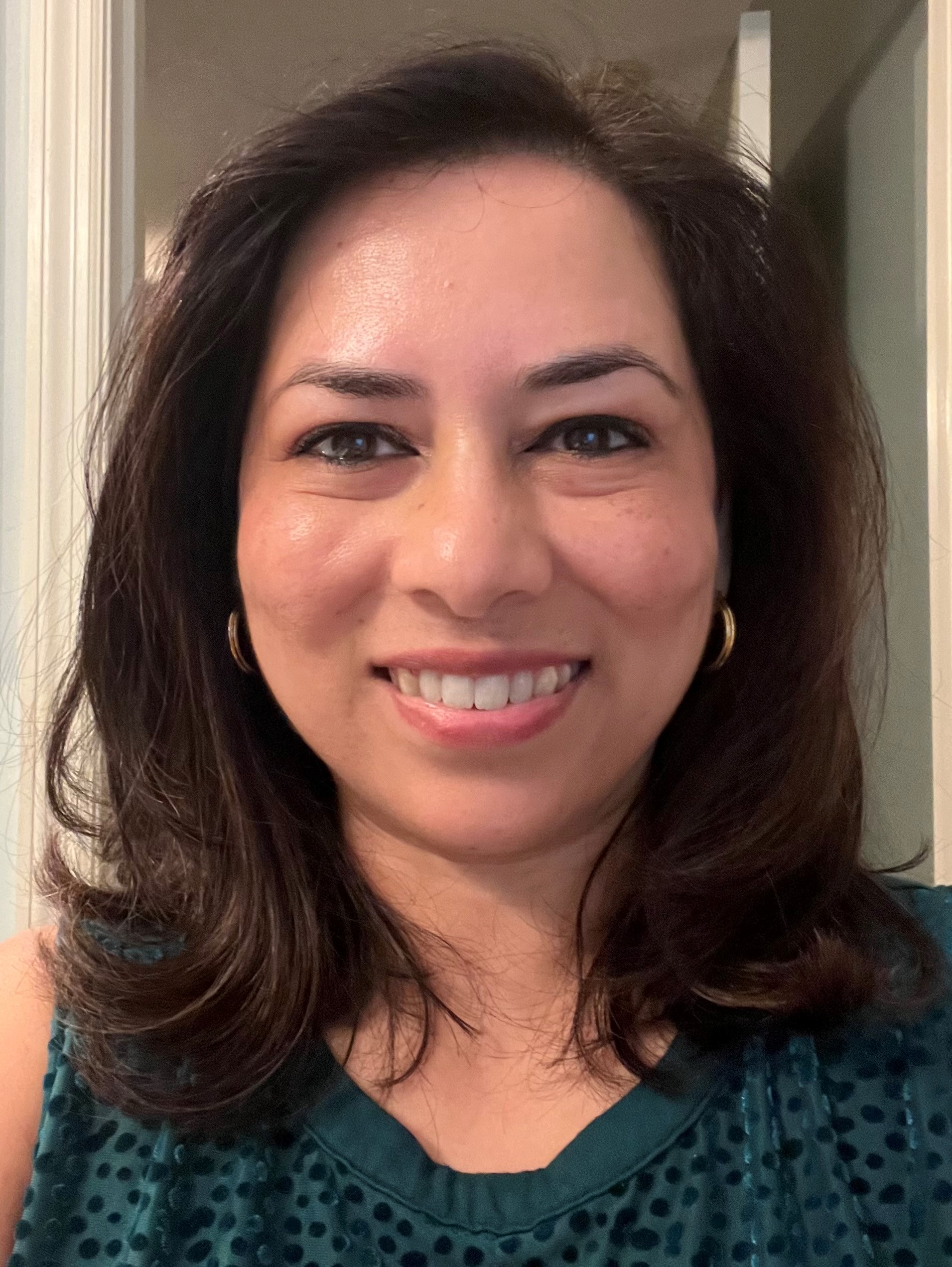 Strategies to Grow Membership: Data-Driven Insights and Marketing
Every hour of every day, data is accumulating in the depths of your tech stack. If you can make sense of this data, you'll find everything you need to increase membership, build engagement and offer the kind of programming that your members desperately want.
But how do you turn data into insight?
Why Member Data Matters
The secret to a great association is to offer a personalized experience to every member.
That means presenting content that's of interest to them, inviting them to relevant events, and sending communications that prove you understand and support their career goals.
It's hard to present this kind of service when you have thousands of members, each one with unique needs, but data can offer you some extremely useful guidance.
"Data", by the way, refers to any information that relates to a particular member – this can be anything from a log of the web pages they visit, to information on their member profile, to records of their certification history and event attendance.
You can use this data in several ways, primarily:
Personalization – which is when you use a member's data to improve that person's experience. For instance, if the data suggests that a member has just graduated, you can send them messages about entry-level positions and post-grad education.
Data analytics – this is where you look at all existing data for recurring patterns. For example, you may notice that mid-career managers show a high level of interest in one particular educational topic. You can use this insight to develop new content related to that topic, and then advertise it to all members who fit the "mid-career manager" persona.
The more data you have, the better your personalization and analytics. But even if you don't have a lot of data – or you lack the in-house skills to make the most of it – you can still use your current data to achieve a lot.
Practical Examples of Data Usage
What can you achieve if you don't have a sophisticated analytics infrastructure to support you? Let's take a look at some of the things you can do with the basic data you already have on file:
Dates
Anniversaries are a powerful marketing tool. They're a good excuse for opening up a dialog, and people often reflect on their decisions on the one-year mark.
All of the dates stored in your system can be triggers for marketing events. For example:
You probably send reminders each year to notify people that their annual fees are due. Rather than just demanding payment, you can use this as an opportunity to trigger a personalized marketing campaign that lays out the benefits of membership and tells people what programming they can look forward to in the coming year.
Graduates may not realize just how much your association can help them as they begin their careers. The crucial moment is around the time of graduation, so if you do know the graduation date, you can build a personalized marketing campaign that results in high rates of new signups.
A simple birthday greeting can help to build member engagement and loyalty. Birthdays are also a period of reflection for many people, so it's a good time to talk about programming that might help members to move their careers forward.
Job information
There's huge value in any data related to a member's position. That includes things like job title, years in current position, employed or self-employed, and the number of people in their department.
This data is crucial for building the member personas that guide your marketing efforts. If you have an up-to-date AMS or CRM, they can often help you create these personas automatically.
Job information is also vital for personalizing communications. For example, if you offer a job listings service, you can include some relevant listings with each newsletter.
Location
Geographical relevance is the least that members expect when you communicate them. If you email people in Delaware to tell them about an event in California tomorrow, they're not going to feel like they're receiving a personalized experience.
You almost certainly have a postal address for each member, so this data should be available. The tricky part is implementing a dynamic communication strategy. Email automation tools are essential - they can be configured to only send messages to people who meet certain criteria.
Location data can also be added to add a little flavor to outgoing communications. For example, one fun way of building member engagement is to send a message of commiseration to members when their local team gets knocked out in March Madness.
Touchpoints
Your AMS (and CMS, if you have one) will store information about every touch point with a member. Touchpoints are any kind of two-way interaction – calls to the customer service team, response to emails, letters sent and received, sign-ups for programming, and so on. Some will be positive, while others (such as complaint calls) are negative.
These touch points paint a detailed picture of a member's journey through your association. It's particularly interesting during certain phases of the life cycle, such as the onboarding phase in the first 12 months after signup. By looking at the data, you can start to see if your onboarding process is securing long-term members.
10 Rules of Working with Data
When you're working with data, there are a few things you need to keep in mind.
1. Start with a data audit
Work with your IT team to look at all available sources of data. Make a definitive list of the available data plans. Your initial data-driven marketing efforts should be focused on the information that currently exists – you can work on expanding your data capture techniques later. Talk to your IT team about integration and data sharing protocols as well, and ensure that you have access to all relevant data in the association.
2. Set measurable goals
It's best to have a specific target in mind when approaching data-driven marketing. Pick a goal such as new signups, increased website traffic, bigger conference attendance, and set an achievable numeric target for those goals, like a 5 percent increase. If you start with clear goals and an understanding of available data, you'll find it much easier to develop a winning strategy.
3. Make sure data is fresh and clean
Ensure that all data is accurate and that any obvious errors are deleted or amended. Don't forget that data quality decays over time, as people move around and change jobs. Check the age of all data, and don't rely on anything too old.
4. Focus on personas
Personas give you the context you need to make sense of data. For example, you may have a list of everyone who attended a recent conference, but you'll need to check that list against your personas in order to get an idea of what kind of value each attendee hoped to get from the conference. Use data to improve the accuracy of your personas; use personas to improve the accuracy of your data-driven marketing.
5. Look for opportunities to add value…
We're not looking at member data because we like math, we're doing it because we want to attract new members and build member engagement. When exploring data, always start by asking how this data can help you deliver additional value for members. How can it help you personalize the experience or deliver better programming?
6. …but make sure it's worth the effort
The value that you create needs to be of real benefit to the member. You could use analytics to work out an individual's favorite color and then use automation to change the banner in your emails to that color, but would all of that effort create any kind of value? Your outcomes should be meaningful to members - better communication, improved programming, or tools that make their lives easier.
7. Don't reinvent the wheel
Associations are very different from the for-profit sector, but that doesn't mean that you have to reinvent digital marketing from scratch. Take a look at how private enterprises approach data-driven marketing and see what ideas you can pick up. Retailers are the leaders in this kind of marketing so check your personal inbox for examples of great data-driven marketing.
8. Observe, monitor and improve
Check back on your progress at regular intervals. Are you hitting the goals you defined at the start of the project? To really measure the efficacy of your methods, you can perform A/B testing on your members. This is where you break your audience into two groups and test a different strategy on each. You then compare results and see which approach results in greater member engagement. When you know what works, adjust your strategy accordingly.
9. Capture more data
Over time, you'll be able to increase the amount of data that your organization captures. Make sure that IT and marketing work together closely to keep a focus on analytics whenever there's a change to your tech stack. Not all data has value for the marketing team, however, so you'll need to know exactly what your requirements are.
10. Get data experts in
All of this can be a lot of work, from gathering data to performing analytics. If you don't have the in-house skills – or just don't have the time – it's best to call in expert consultants sooner rather than later. A team like HighRoad can use their extensive experience in the association management space to help you deliver results.
About Maneesha Manges
Maneesha Manges is a seasoned digital marketing professional with 20 years of experience working in multiple markets and global companies. Her prior experience includes consulting roles in digital marketing strategy, data analysis, field marketing and social media. Maneesha holds a Master of Business Administration degree in High-Tech Marketing from American University's Kogod School of Business and a Bachelor of Arts degree in Economics from Concordia University in Montreal.