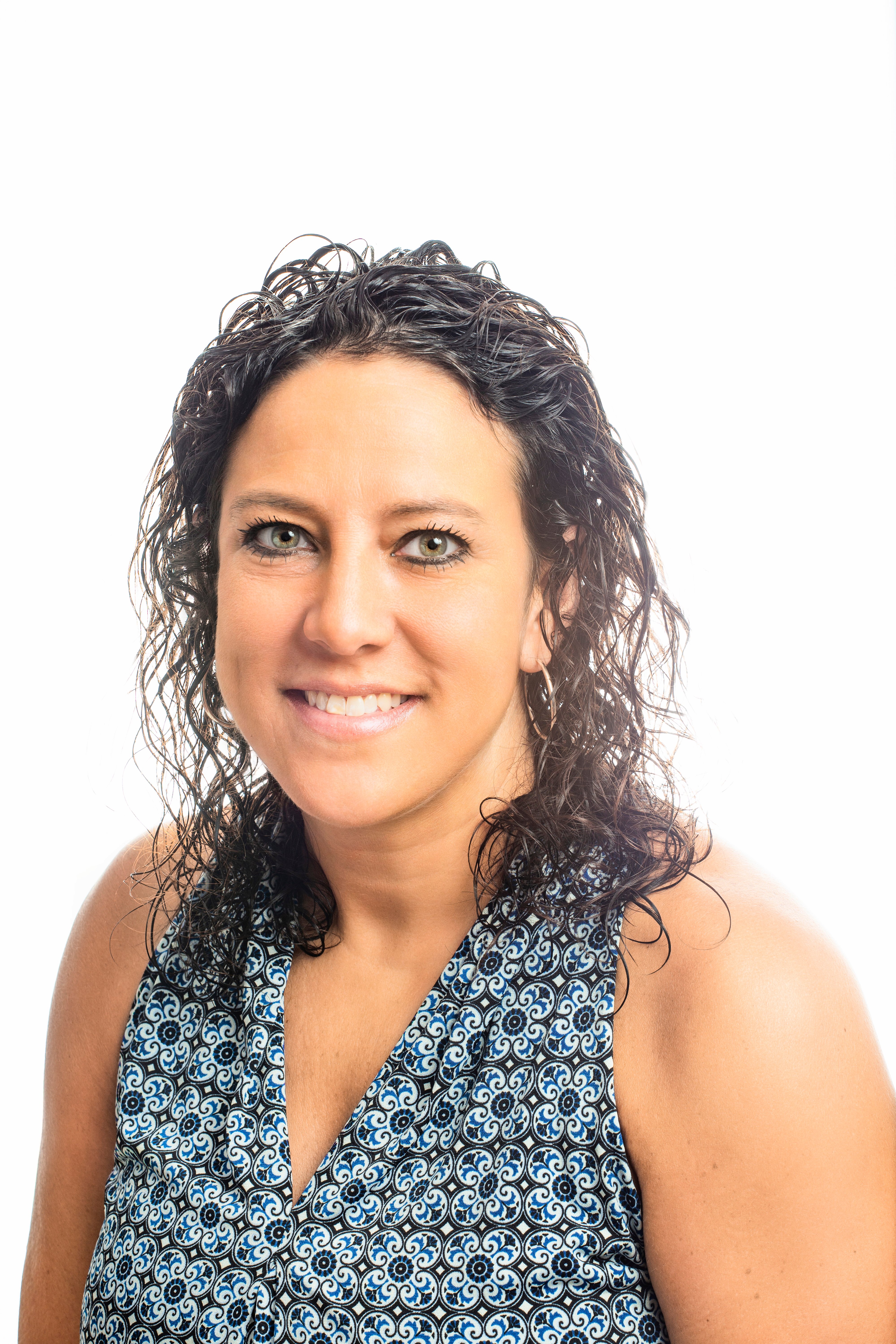 AI-bound: What HubSpot's new product rollout means for associations
HubSpot for associations | inbound for associations | AI for associations
Yesterday, I had the pleasure of learning about HubSpot's not shockingly astounding product roll-out at HubSpot's crown jewel event—INBOUND.
To say they hit it out of the park
(and
I don't even like baseball) is an understatement. HubSpot yet again jumped 10 steps forward in the enterprise CRM space. Imagine if a Magic 8 Ball and a Genie Lamp had children. That's exactly what HubSpot delivered today in terms of product innovation across all of its hubs.
But with all this said, the sheer number of new products and improvements is a lot to take in. Particularly for associations and nonprofits whose use cases and business models tend to stand on the fringe of the traditional B2B perimeter. New tools are fun. Shiny trinkets are cool. But do they all apply to associations—even more so, do they apply to your association and/or nonprofit?
Getting a baseline understanding and perhaps even oversimplifying is always a great way to extract the "WIFM" out of new product launches, particularly when they're this clutch😉.
Following this logic, let's take a look at these "associafied" CliffsNotes from INBOUND's recent product announcements.
Generative AI was the topic of conversation amongst HubSpot's C-Suite. Since building is kind of
'their
thing,' this makes complete sense. Generative AI is a machine's ability to glean trends and patterns from data to create something entirely new.
So how did HubSpot, the most robust yet intuitive tool, make itself even more powerful and accessible? You got it—they've threaded generative AI throughout nearly all existing asset-building capabilities so that users can strategize, build, assess, and refine all under one roof.
Yes, while all hubs got a piece of AI, Marketing Hub indulged the most. Here's how association marketing teams can leverage HubSpot's new infusion of AI to augment growth and engagement efforts:
AI for Content & Asset Creation
We all know that association marketing teams tend to be lean. And while copywriting, content generation, and design is generally fun because it lets association marketers wade in their right hemispheres, factory-output creativity becomes a bit of a drain when they're supporting a number of simultaneously-running programs.
HubSpot's AI Content Assistant let's you ideate, strategize, and drop in the right content ingredients. AI then leverages your creative genius to create content in seconds. And this isn't content-biased. No…your new assistant can help with the following content formats and channels:
1—Emails
: Associations spin up tons of emails. And while most organizations moving to HubSpot are applying modernized practices to reduce inbox clutter, time spent creating more targeted, dynamic emails
(think
member newsletters, event promos, or recruitment campaigns) is still there. Cue, HubSpot's AI email builder, built within the belly of HubSpot's Email Editor. Just identify your program, audience, salient points and you're good to go. You can even try on different versions and blend in your own content prior to the ultimate send.
2—Websites:
Consider spinning up Chapter, SIG, or event websites in minutes. Simply drop in goals, descriptions, and styles and Gen AI will whip up a microsite or subdomain for you. This gives you the flexibility to externalize new programs and extensions of your org brand with minimal resources and time, all tracked under one code.
3—Blogs:
Set the tone and substance behind your blog post. Give HubSpot your outline and audiences, choose from suggested titles, and let AI fill in the gaps. You can even lean on HubSpot to write your meta description
(because who really likes to crank out meta descriptions?
). This will help you lesson your load and increase blog post cadence.
4—Images:
For all content, choose your graphic style and intent, and HubSpot's AI image builder will pull from your description, your Meta Description
(remember…HubSpot
will do this one for you as well) to create an image that locks into your vision.
5—SMS:
Yes, you read SMS! HubSpot continues to round out its
"omni"
way by sporting a brand new native SMS. It gets a double checkmark because not only does it integrate with HubSpot's reporting capabilities, it incorporates AI-recommended messaging.
6—Social:
Use AI to drum up captions and copy on a dime. This gives you even more fodder for A/B testing and keeps your posting fresh and frequent.
Once again, HubSpot's AI tools don't arbitrarily produce content and messaging without insights. It's your direction, your data, and your knowledge that gives it the juice it needs to generate content with intention. And if you're a micro-editor like I am
(of
myself and others), you may or may not be comfortable with HubSpot's initial cut. That's not a problem. Use the AI iteration as your stock and fill in the the meat and potatoes on your own.
AI for RevOps & the Member Experience
But content isn't the only element wearing AI in HubSpot. Marketing Hubs' close cousins, Sales Hub, Services Hub, and even Operations Hub, are also getting a healthy dose of baked in
(and
pluggable) AI.
Specifically, HubSpot's ChatSpot gives lead gen and nurturing a lift. Built around AI-influenced conversations, it drives operational efficiencies and increases productivity across your marketing, sales, and services teams—AKA your RevOps team. You can bolster membership recruitment activities and augment your member experience through AI-inspired chat flows.
So how does it work? Consider ChatSpot your personal assistant. Rather than sorting through drones of reports, data, and tasks, you simply chat a question and voila—you get your answer in HubSpot's language (think reports, lists, content, etc.).
This built-in Q&A has no limits. You name it. If you want to solve a problem, ideate, or strategize, ChatSpot has you. For example, you can get answers on questions like:
What are my follow-up tasks for today?

Who's in the Opportunity Stage of the pipeline right now?

Build a list of my persona segments in Chicago with 1M+ in buying power.

What's my forecast for Q2 of 2024?

What campaigns are yielding the highest conversions?

Draft a chat to help this member out.
ChatSpot is no joke for associations. Slim teams + multiple hats + increased growth goals + cyclical, time-restricted campaign windows make ChatSpot a must for association teams.
Honorary mentions and additions to the HubSpot family
Last but not least, three new and reimagined vehicles and are available in (and coming to) HubSpot:
SMS (in Beta): Yes, I'm repeating myself but this is just too cool. Built natively into HubSpot under the marketing navigational menu, HubSpot's newborn will join the club in terms of integrated automation, reporting, and AI-driven messaging.
LinkedIn Sales Navigator: While the Navigator has existed for a bit, this is a much more powerful connection that allows sales teams to stream live LinkedIn intelligence directly from Sales Hub to round out prospect data. So your association sales teams can start with the data they have, and the Navigator fills in the gaps to help teams qualify and approach prospects.
Sales Hub Prospecting Workspace (in Beta): Believe me when I say, this is the feng shui of digital interfaces. It organizes all sales activities into individualized workspaces so that tasks, sequences, leads, schedules, and teams are all workable from one pane. To boot, the new Sales Hub has streamlined contact creation, lead graduation, reporting, and deal analytics.
Keep in mind, while a good portion of the products are available now (shout-out to the AI meta-description builder I used for this blog...mind blown), some of these features are either in progress or in beta. Keep tabs on availability at hubspot.com/new. There are waitlists that you can get on right now.
---
So, where does your AMS data fit in?
A very simple yet important question. Yes, HubSpot itself is a game changer for associations. Yes, these new enhancements to HubSpot are magical. But, since the pulse of most associations still courses through the veins of their AMS', how will this all tie together?
HighRoad's very own
Spark integration
is the answer.
Book a consultation
today to learn more. If you're already an existing client, reach out to your designated Strategic Account Manager to see how it all fits in.
About Aimee Pagano
Aimee joins HighRoad Solution with 15+ years of integrated marketing and communications experience, primarily in client-facing roles within the association and SaaS space. Her specialties include persona development, content strategy/management, lead gen and awareness campaign development, and website development/optimization.