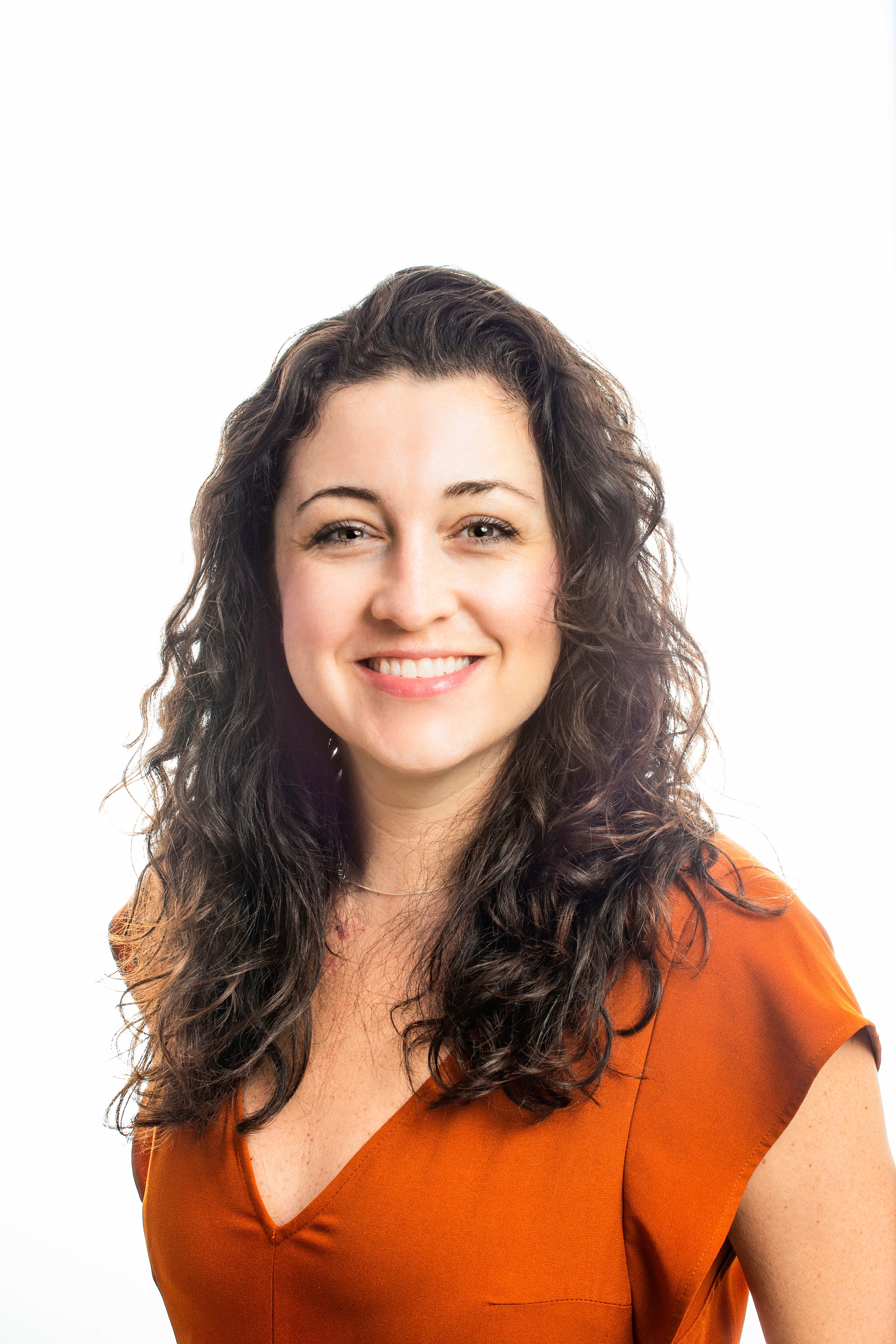 How HighRoad Helped A 45,000-Member Association Win An Award for Digital Marketing
Email Marketing | Lead Generation & Growth Strategies | digital transformation | personifest
If you have been to an association technology conference, you have seen organizations get recognized for their innovation and execution when it comes to membership management and marketing.
Do you ever wonder what it takes to be recognized at an association industry conference?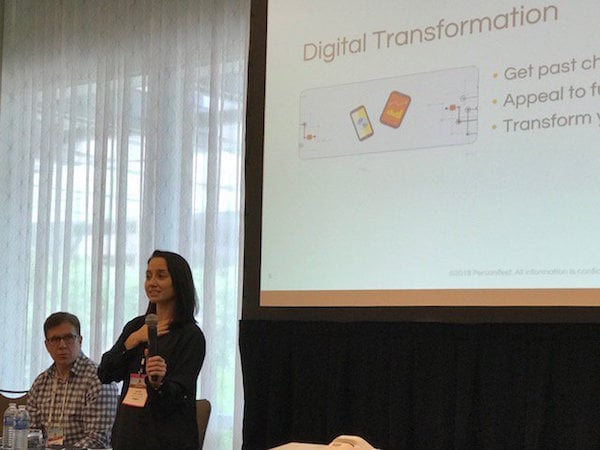 We recently attended Personifest, the annual association technology conference hosted by top association management software maker, Personify. During the event, HighRoad client, the American Optometric Association (AOA), and their Director of Communications and Marketing, Dave Sherman, were given an award for their innovative digital marketing strategy.
The following article takes you behind the scenes of how the American Optometric Association implemented several key membership marketing technology platforms to achieve measurable results. You'll learn the story of how AOA and HighRoad took lagging member engagement and turned into a marketing engine that keeps members and non-members engaged at every stage of their lifecycle.
Two is Better Than One
The American Optometric Association, around since its founding in 1898, boasts membership for more than 44,000 doctors of optometry, optometry students, and optometric staff. AOA and its dedicated members demonstrate to the public the essential value optometry delivers to the nation. The AOA advocates for the best possible patient care and educates doctors of optometry on how to care for patients and represent the profession.
As many associations have experienced, the AOA saw a reduction in member engagement and flat membership growth.
Factors such as member email overload, not having a content strategy, and limited data to analyze member behavior contributed to lower member engagement rates.
HighRoad partners with associations to transform their marketing and membership efforts by connecting association platforms with modern sales and marketing management tools. Then, HighRoad ensures the training and the "MarTech" expertise is provided to leverage the full potential of the marketing technology. Due to the transformation that has taken place within the AOA organization, thanks in large part to the partnership with HighRoad, it made sense to present together at the Personifest conference as a real life example.
AOA Undergoes a Digital Transformation
With the problem identified, AOA needed a solution. The solution would require a complete roadmap towards a digital transformation and the buy-in internally to follow through. A client since 2013, HighRoad had a comprehensive understanding of AOA's technology stack and the integration for Personify. With the guidance of HighRoad, AOA began to adopt a robust email service provider, Adestra, with a custom email preference center (EPC), a marketing automation solution with SharpSpring, and HighRoads' Intelligent Contextual Email (ICE) solution for data-driven, personalized newsletters.
HighRoad takes AOA from point A to point Z
The combination of new tools aligned with their newly hired content production staff ultimately allows AOA to better serve up "smart" content; that is what their members want, when they want it, in the way they want it. To ensure success, HighRoad set up a five-point Optimum 5 Study which provides the following: email design and development, a complete communication strategy that creates the scaffolding for marketing efforts, consulting on their technology stack and business process, and identification of staff knowledge and competencies.
The Integration
In the process of integrating Personify with Adestra, an email service provider, HighRoad developed a custom email preference center where users can customize their communication preferences with AOA.
The data collected on an email preference center is then integrated back into Personify in real time and then synced into Adestra nightly. The integration allows for greater targeting and better behavior based email marketing campaigns. Information is also readily available inside all platforms with the integration, including marketing automation on SharpSpring, for greater ease of pulling the latest data in lists for targeted campaigns.
The Design
All the data in the world won't produce optimal results if the design doesn't drive behavior. HighRoad worked with AOA to produce cleaner, mobile-first, and branded templates that AOA could easily modify with the latest news, trends, research, and insights produced by the content production team.
The national Membership Recruitment Campaign
Next, AOA leveraged their efforts around a member recruitment campaign, utilizing marketing automation with the SharpSpring platform, that would help address some of their challenges. The AOA and its state affiliates needed a formalized digital lead generation program to help grow membership and a way for doctors of optometry to become members online.
When AOA finally rolled out a formal campaign, it was an integrated approach complete with lead generating landing pages, emails, ads, and strategic content just for prospects. The strategy incorporated affiliate states into the recruitment process while the marketing automation engine helped to track all engagement (email opens, clicks, event attendance, etc.) and provide "lead lists" back to committee members. Not only did we solve the AOA communication and recruitment challenges, but we automated the process by which the "lead owners" or committee members were given sales qualified leads (SQLs).
THE NATIONAL MEMBER RECRUITMENT CAMPAIGN
We implemented SharpSpring further to elicit leads at the national level by starting a lead scoring system to determine marketing qualified leads (MQLs) and sales qualified leads (SQLs). This system allows AOA to prioritize the hottest leads first. With greater visibility into online behavior and automation of activities from the marketing side to notify sales, we've also bridged a gap between member recruitment efforts and marketing and retention efforts or sales and marketing.
Bringing it Home With the Results
We've started to see results from all the hard work. The membership growth campaign officially started August 1, 2017. AOA has seen a double-digit conversion rate of 10.5% during the pilot campaign alone in the third quarter of 2017. To further drive home their results, AOA has reported a 5% conversion from their initial data of the national rollout and 8% of their total prospects goal. Plus, we'll know even more after a full year of nurturing their leads because of the "hard ask" (asking for that conversion or those member dues) only started in April 2018.
Member Retention
Once the hard work of leading the prospect to the organization and converting them into a member is complete, then arguably the real work begins of retention. HighRoad worked with AOA to launch Intelligent Contextual Email (ICE), a weekly email newsletter that contains personalized content based on a members' profile and member behavior. ICE is completely integrated with the organization's AMS - in this case Personify - to create hyper-personalized communications. ICE operates as the communication tool for highly relevant information that members find engaging along the lines of webinars and conferences, targeted articles, job opportunities, personalized dashboards, and continuing education courses.
This one tool allows AOA to streamline touch points and email saturation by sending one relevant newsletter. It also serves to build brand trust by allowing users to choose their own content and delivery times all while reducing labor costs by automating the process and adding new revenue streams.
Member Retention Results
The goals of integrating and incorporating a more targeted, personalized member newsletter with ICE which launches in May of 2018, are to decrease opt out rates, improve open and click through rates and grow annual meeting attendance.
Association Marketing Takeaway
It's a multi-year, multi-pronged approach that has evolved to significantly enhance member engagement and double-digit conversion rates from prospects. While every organization is at varying stages of adoption of marketing methodologies and technologies, HighRoad aims to apply the MarTech expertise that is niche to the association market.
At Personifest this year, the presentation by HighRoad Solutions' Leslie Schiff and Dave Sherman of the American Optometric Association (AOA) was an amalgam of years of adoption, planning, and execution to get us to a repeatable roadmap for success operating among a technology stack that will continuously drives results.
About Emily Nash
With a unique background in start-ups-to-studios, and consulting-to-corporate settings, Emily specializes in solving for unknowns, pioneering new services, and collaborating with marketers and strategists. In her community, she served on the board of American Institute for Graphic Arts as their Communications Director to help promote networking and mentorship opportunities for area designers and creatives. She's also a co-producer for Rethink Association, a podcast for associations.