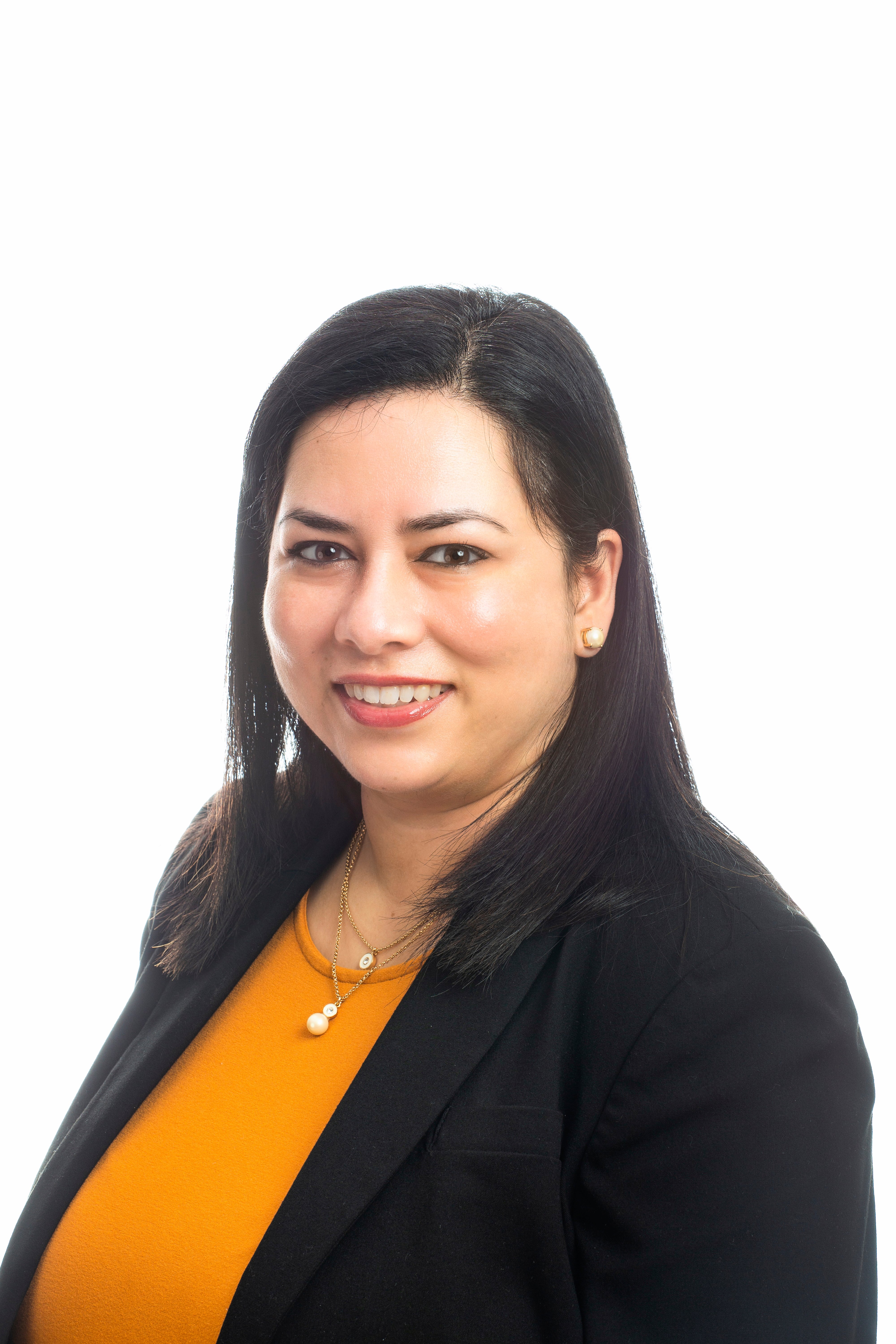 Should You Buy Marketing Software Direct or Work With a Consultant?
When you form a strategic partnership with a consultant, they will offer your association guidance and support as you tackle some of your most challenging questions. How do you set realistic goals? How can you improve your processes? How do you get your team up to speed? These are all things that a consultant can help you figure out.
Consultants will also help you to choose and install new software. They'll guide you through the purchasing decision, oversee set-up and integration, and help you maximize the features of your new system.
Of course, there's nothing to stop you from going out and buying new software direct from the vendor. Software vendors will be happy to deal with you directly and some of them will even offer support to help you get started.
So, who should you turn to when you're upgrading?
Differences between buying direct and working with a consultant
Buying direct from a software vendor is a very different experience from that of working with a consultant. There are five main areas where you'll notice a difference:
Price
Installation and integration
Technical support
Maximizing features
Strategy
Price
Cost is one of the most important factors in any upgrade decision, especially for associations where every decision should be justified to an executive, or often the Board itself..
Buying direct can result in a lower, upfront, price tag than working with a consultant, as you're going straight to the source without any middlemen. Some vendors may offer premium services such as product training and priority technical support, which can add to the overall cost of the software.
When you're working with a consultant, you may see savings in the long term. Your consultant will evaluate all options on the market and recommend the most cost effective one that supports your goals. For subscription services, they'll also help you identify the right price plan for your needs, to ensure you're not paying for services you don't need.
Installation and integration
Unless you have an exceptional in-house IT team, you'll need someone to help you get set up. You'll also need someone to integrate any new platforms, so that data flows smoothly across your network.
An advantage of buying direct is that you'll get support from the people who built the platform. They know the software better than anyone else, and they can usually answer the most complicated questions you put to them. For subscription services, the vendor will have full admin access, which allows them to configure your service on the back-end.
The disadvantage is that vendors don't know a lot about other software platforms, and usually don't understand how your association operates as a whole.
When you're working with a consultant, they'll bring an understanding of every element of your software stack. A consultant with association experience will understand your AMS and know how to integrate it with other systems.
Technical support
Who do you call when the software stops working? Every major platform in your stack needs to be backed up by some degree of technical support to handle problems and answer tricky questions
If you're buying direct, you'll be dealing with people who've encountered every possible problem in the past. They'll have a stack of files to help you overcome any problems and get your systems working again.
However, support from the vendor is usually limited to purely technical issues. They can't give you guidance on how to use the software to create a better experience for your members. When you're working with a consultant, on the other hand, you'll be dealing with people who can help with non-technical issues like process and strategy. For example, your consultant can identify areas where additional training might be required.
Maximizing features
Everything these days comes with seemingly infinite bells and whistles. These endless menu options might contain some valuable functions that can save you time and money – or they could be entirely superfluous. How can you tell?
Again, the main advantage of buying direct is that your support will come from people who know everything about your new system. Not only do they know every available function, they also have a unique insight into the nuances of the platform – the little quirks and hacks that can help you get more bang for your buck. They also know about new features before they're launched and can help you get up to speed on day one.
But a software vendor won't come to your office and help you figure out how to maximize the usefulness of the software. This is the big advantage of working with a consultant – they focus on processes as much as technology. Your consultant will help you to design efficient workflows that make the most of your new platform. Not only will they show you how the software works, they'll show you how the software can work for you.
Strategy
You should never upgrade for the sake of upgrading. IT investment should be linked to a clear goal: for example, buying a new email automation platform to increase member engagement.
When buying direct, most support is technical rather than strategic. The vendor may be able to offer some guidance and case studies, but these will generally be focused on the for-profit sector. Unless your software vendor is specifically focused on the association space, they won't know about building relationships with members.
The same problem can occur when working with a consultant unless you seek out a strategic partner with association experience. Fortunately, there are consultancy firms such as HighRoad Solutions who have a track record of delivering results for associations. Such consultants can help deliver meaningful results, like recruiting new members, fighting membership decay, increasing event attendance, and driving engagement with association programming.
Consultant or direct? It depends
The essential difference is this: software vendors provide limited help, mostly during the set-up phase; consultants provide a more far-reaching service, usually over a longer period of time.
Which one is right for you? Here are five questions to ask that will help you decide.
1. How big is the change?
The bigger the change, the more support you're going to need. If you're making a relatively minor upgrade, then you could go direct and set it up yourself.
When you're planning a major system upgrade, you'll need expert guidance. It's best to get this help in as soon as possible – ideally before you start investing in new systems.
2. Who else is impacted by the change?
Every department in the association is connected. Sometimes, these connections aren't apparent until you change something – and suddenly you've got other department heads on the phone, demanding to know where their data is gone.
Any change should be handled as a change management project. That means mapping out current processes, identifying stakeholders, and securing their buy-in. A software vendor won't help with this, so you should engage a consultant if it looks like a significant change management project.
3. What goal is this supporting?
All system upgrades should be in service of a well-defined goal. For example, you might invest in email automation as a way of increasing member engagement, or you might choose a new marketing automation platform to drive new member recruitment.
A consultant can help you to define goals, choose systems that will deliver expected results, and track outcomes to ensure that you're getting a return on investment. The more ambitious the goal, the more you need help from a consultant.
4. What support do we have in-house?
Do you already have the skills you need within the team? For large change projects, you'll need technical experts, strategic thinkers, and digital marketing gurus. If you have an experienced team on hand, they may be able to handle everything themselves with a little help from the software vendor.
When you don't have those skills in-house, you need to bring in the experts. Consultants can fill your skills gaps in the short term. They will also offer training and coaching to help bring your team fully up to speed.
5. What will we do if something goes wrong?
There are two massive problems that can occur on a change project. First, the software might not work. This is often due to configuration or integration errors, and solving the problem may require a lot of technical expertise. A software vendor can help, but they may not be familiar with association- specific systems like your AMS.
The other problem is when the software works but isn't delivering the anticipated results. This means that you have to look at your processes, your strategy, and your team structure. A consultant is a must-have in such a scenario. They can take a holistic view of your marketing team and identify the problem, wherever it might lie.
If in doubt, it's often best to bring in outside help. Consultants work best when they're involved in the project planning stage. Here, they can make recommendations and flag up potential issues, saving you time and money in the long run. It's much better than scrambling for help after things have started to go wrong.
About Maneesha Manges
Maneesha Manges is a seasoned digital marketing professional with 20 years of experience working in multiple markets and global companies. Her prior experience includes consulting roles in digital marketing strategy, data analysis, field marketing and social media. Maneesha holds a Master of Business Administration degree in High-Tech Marketing from American University's Kogod School of Business and a Bachelor of Arts degree in Economics from Concordia University in Montreal.