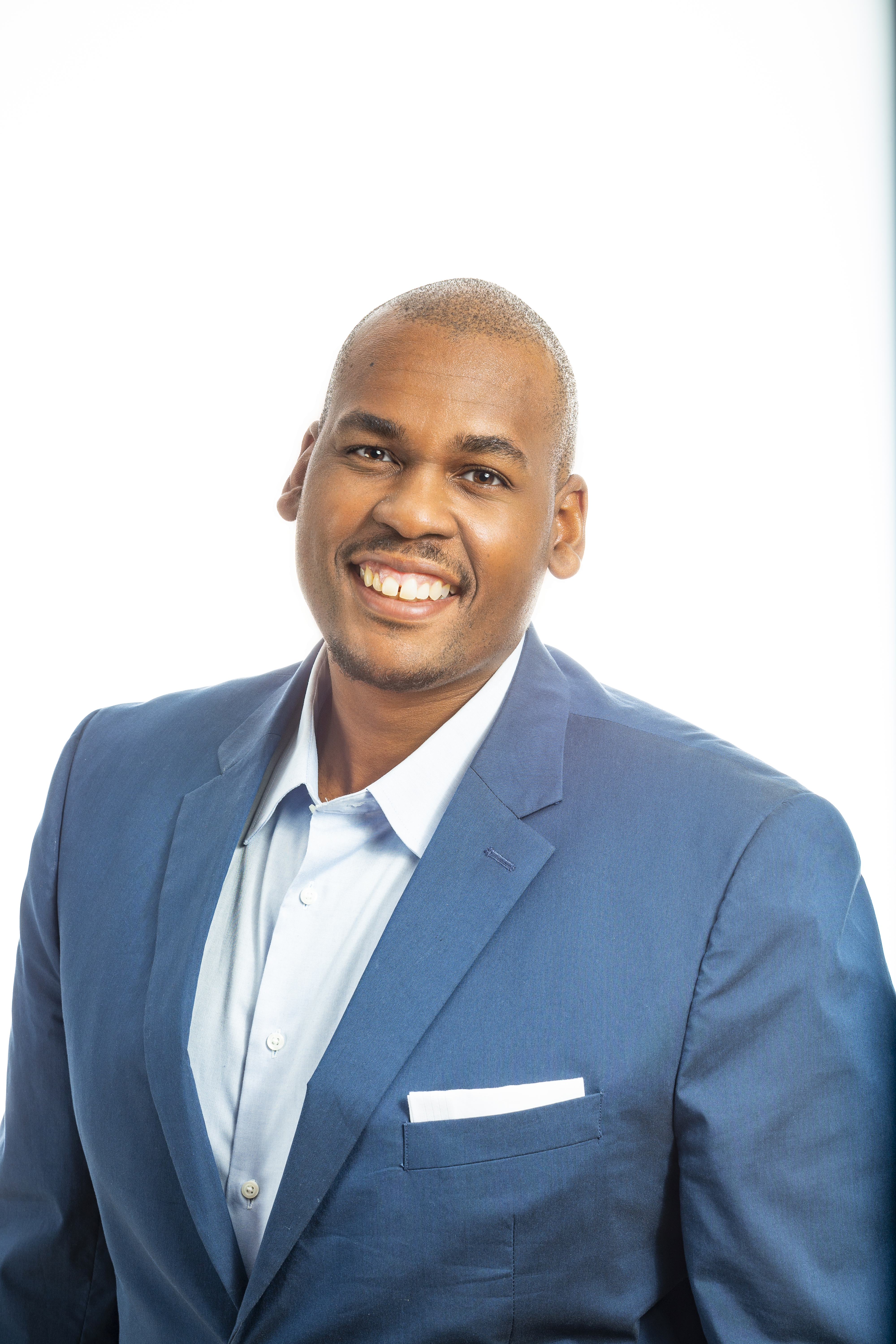 Problems Associations Have When Upscaling Marketing Technology
Marketing technology, or MarTech, is more powerful than ever these days. You can upgrade to tools that will revolutionize your association's communication strategy, automate new member recruitment, and provide powerful data-driven insights.
At HighRoad Solution, we've seen that upgrading your MarTech stack is never as simple as just installing some new software. You'll be launching a massive change project, one that might completely restructure your marketing department.
That's an enormous challenge for your marketing people. Most of them won't have worked with data before. Many of them will lack digital experience. Some may not even be full-time marketing professionals, instead performing a blend of marketing and communications duties.
With the right support and coaching, even the most old-fashioned team can be transformed into elite digital mavens. It's all about anticipating problems and being prepared with the right solutions. Here are some of the problems we have seen and how to solve them.


1. People are pushing back against the new technology
The problem: You've secured funding for your big MarTech investment. The board supports your goals and are excited to see what you can achieve. There's just one issue: the marketing team hates the new platform.
Often, this reaction is driven by concerns over job security. Automation is often associated with redundancy and many of your staff may fear for their jobs. They may also have concerns about the impact on the quality of their work, in case automation removes the human touch from communications.
The solution: Transparency and honesty are essential when trying to win support from your staff. Let everyone know what you're trying to achieve, how you're hoping to achieve it, and the vital role that will be played by automation. Talk about the real consequences for the association if you don't transform your approach to marketing – you need MarTech to stay connected with your members.
Make sure everyone knows that technology is only as good as the people who operate it. You'll always need a creative, intuitive team of marketing professionals to shape your messages and craft your content.
However, don't offer false assurances. You'll need to shake up your existing team, so it won't be business as usual. This leads to the next big issue you might face…


2. You don't have the right mix of people in place
The problem: You've invested in new MarTech, which means a whole set of new marketing processes. The issue now is that you don't have anyone who can do the jobs that you need.
The flipside of this issue is that you may have some people who are now underemployed. For example, email automation means that you'll be sending fewer emails. So what happens to the person whose job it was to write emails?
The solution: MarTech success requires three things – technology, processes and people. You may find that your new approach requires staff who aren't currently on your team, such as:
Digital strategist – You'll need someone who understands how to use digital technology to implement your marketing strategy. This includes working with automation platforms and other MarTech, but they will also need to understand things like social media, SEO and engagement.
Content strategist – Most associations are awash with great content, and you probably have access to excellent writers to help create content. Where there's a skill shortage, it's usually in relation to the content strategy side, which involves SEO, scheduling and alignment of content editorial calendars with marketing goals.
Creative director – You might have a designer on the team who helps with things like email layout and logo design. A creative director approaches visual tasks from a branding point of view – how to create a unified look and feel across all marketing that helps to create a great user experience.


Analytics expert – Your MarTech platforms will yield vast amounts of valuable member data. However, it's not always easy to find insights within Big Data. Analytics is something that requires well-developed IT and mathematical skills, but you can't leave this job to the IT team as they don't have the marketing skills to interpret the data. Ideally, you should have a marketing analytics person who is helping you to make sense of data, refine buyer personas, and ensure that you're reaching your goals.


3. Your people don't understand how to use the new technology
The problem: You've got your MarTech stack up and running, you've defined some great processes, and you've got the right team in place. But the processes don't seem to be working and your team seems to be baffled by the new technology. Everyone is willing and excited to get started, but they just don't know how to start.
Some people may be utterly confused by the new tech and not even know how to log in. Others will understand the basics, but can't figure out how to perform their responsibilities with the new system.
The solution: Once you've got your MarTech stack up and running, you'll need to turn your attention to the team's coaching requirements. Everyone will need at least some basic training in the use of each platform. For example, email automation platforms have editing and publication tools that work a little like a Content Management System (CMS) for a website. Your team will need to be shown how to use these tools.
But that's just an introduction. Your team needs to learn how to get the best out of the new tools and discover how these platforms can support their role. If your job is sending marketing emails, then you need to learn about things like how email automation can help with segmentation, message scheduling, inbox placement, and analytics.
In some cases, you may find that there are people on the team who simply can't adapt to the new processes. Unfortunately, this may lead to some difficult conversations and not everyone may have a place on the new digital marketing team. It's best to be upfront about this as soon as you know that the situation is irreconcilable, as it's unfair to put people in a situation where they're going to get left behind.


4. People keep doing things the old way
The problem: When you introduce a new process, what happens to the old process? You might assume that it will simply disappear, but that's not always the case.
Many organizations have an issue with what's known as "shadow IT", which is when employees use unofficial systems and processes to get their jobs done. Shadow IT often emerges when you switch to a new process, but people still rely on the old way of doing things, like sending emails manually or directly updating the AMS.
The solution: Shadow IT is usually an indication that there's something wrong with the new way of doing things. If you have the right team in place and they've received adequate training, then you have to consider the possibility that your new processes aren't the right fit for the purpose.
Sit down with your team and talk through all of their concerns, and try to find out why they haven't adopted the new processes. There may be some issues that didn't emerge in project planning — maybe there are vital tasks that can't be performed on the new systems. If something needs to change, then change it as soon as possible.
Also, the team might not be aware of why it's important to stick to the official systems and processes. Explain why it's important to do things the proper way. Shadow IT can mess up your analytics, lead to inaccurate member records, and pose a risk to data security.


5. You don't see the results you expected from your tech investment
The problem: You went all guns blazing into an upgrade project, but it hasn't worked out quite the way you had hoped. The issues you hoped to address – falling recruitment levels, for example – are still there.
What's more, you're not really sure where things are going wrong. Reporting and analytics aren't telling you much about the current state of play.
The solution: Before starting any upgrade project, you should have clearly defined goals. The more detailed the better. Instead of just saying, "improve recruitment", set a target like "generate 500 new leads per month with a conversion rate of 50 percent." You can make these goals as granular as you like. For example, you could have one recruitment target for college graduates and a separate target for established professionals.
If you're not hitting those targets, then your MarTech tools should be able to tell you where things are going wrong. Marketing automation platforms, for example, will track the lead's progress along their automated buyer journey. This will help you to pinpoint where things are going wrong and make any necessary tweaks.
Those tweaks might be related to content and messaging, or they might be related to people and processes. If you have a strong change management structure in place, then you should be able to make the changes without much trouble.
Change management is essential when upgrading, even if the upgrade seems relatively minor. A robust change management process will help you to keep track of all the variables and make sure nothing gets overlooked.
Most importantly, adequate change management will help you to identify training and recruitment needs, which will give your team the best possible chance to succeed.
Next Steps
At HighRoad Solution, our team of experts has been helping solve these types of problems for associations and non-profits for many years. Want to have a conversation? Let's talk.
About Adam Higgins
For over 20 years, Adam has functioned as a marketing and business analyst for non-profits and associations. As Chief Technology Officer at HighRoad, he leads a team of software developers, business analysts, and customer support analysts to supports technical integrations between marketing automation platforms and digital systems. Throughout Adam's career, he has bridged the gap between the business units and information technology departments. Often when he's working with clients, he is their defacto MarTech liaison and solution architect. Adam is a graduate from California State University, Dominguez Hills. He's a Los Angeles native that now resides in Atlanta, GA with his wife and son.