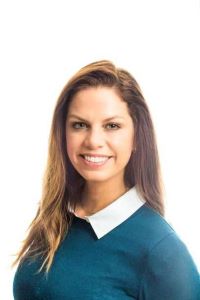 How Dan Tyre, Employee #6, Has Rocked My World
There's a natural affinity between Marketing and Sales though sometimes it's hard to see it at play. Larissa Bateman, Account Executive at HighRoad Solutions, shares how her past lives have led her to this very natural spot in the space-time continuum, balancing inbound marketing and sales. Read on for her key takeaways after participating in HubSpot's Pipeline Generation Bootcamp.
Confessions from a "Jill-of-all-Trades"
I didn't know I was looking for a self-proclaimed 61 year-old millennial who has a blind dog named Katy Perry, eats standing up and lives in a purple house, until Dan Tyre said "Let me be your confidence until you are competent."

I am 46. I've been happily married for 20 years. During this time I have had such varied personal and professional life experiences as performing on Broadway, collecting unemployment, tending bar, jet-setting, volunteering, driving a mini-van, teaching school, raising boys, care-giving, consulting, fundraising, whittling and wondering what other adventures await.

In 2017, my brain exploded. I started working for a small tech company where I leaned on my professional arts, education and advertising backgrounds and my very adventurous spirit to take on a whole new world to me: technology. I didn't know what my new millennial bosses were talking about when they first threw out terms like Slack, Hangouts, Chrome Extension, Constant Contact, Hootsuite, WordPress, Drip Campaign, Zoom, Dashboards, AdWords, or acronyms like SEO, HTML, API, ROI, PPC, KPI, CRM and WYSIWYG. The learning curve was more like a very. sharp. right. turn... but there was no way I was letting go of the wheel.
I decided if I was going to work in digital marketing and present myself as an "expert" to those who counted on me for their growth, I should at least understand social media. I posted my first (I thought clever) Facebook post wishing myself a Happy Birthday and I waited. And waited. How come no one "liked" me? Friends, I only posted it to myself. (Insert facepalm bitmoji.) That was then.

Fast forward and I am no longer a #fbflunky. I'm a digital marketing master. I am the queen of the query. I've digitized my personal life and dedicated my professional life to spreading the gospel of how amazing tech has transformational powers. I love my Google Alerts and RSS feeds. I can hang with my boys and their Snaps and TikToks. I'm all for Snippets and Sequences and trying to apply the Crystal Knows app to LinkedIn profiles. I retweet.

I am obsessed with fully understanding and taking advantage of any new technology that greets my workday. In fact, I was looking for better tools and ended up with a better job. I am four months into the best next step I could have taken. It's now my mission to help the world of associations and nonprofits put the COI (cost of inaction) ahead of their ROIs and equip them with the data connectivity, digital marketing platforms, and expert services to grow their digital footprint and, ultimately, their business. That said, in order to lead my new audience to the promised land of increased member engagement, retention and recruitment through email and marketing automation, integration and consultation, they need to know I'm out here ready to help them! I need a pipeline!
Enter my lifeline, the Leader of Lions and King of Cohort 1530, HubSpot's Employee #6, Dan Tyre. My personal and professional growth abound with Inbound methodologies and HubSpot's Pipeline Generation Bootcamp. I know how to Identify and Connect, say Magic Words, Listen Actively, and appreciate the art of the Pause. I overcome Potholes, celebrate Little Victories and welcome Big Wins with my Lizard Brain. I send video email messages, pick up the phone, and respond to trigger events within 5 minutes, when possible. The Flywheel is in my wheelhouse. I feel confident that I can serve my company and help my clients serve their members.
In my past, I have been told that, in Sales, my genuine interest in people is both my greatest gift and most regrettable weakness because I care so much. However, I've been given permission and encouragement the last eight weeks from my company and this course to Grow Better by valuing relationships, not just deals, and celebrating that our customers are people first, not numbers on a spreadsheet. With the pride of a PGB Lion, #ohbaby, I am ready to roar.
There is a saying, "Don't force yourself to fit where you don't belong." I would not have been a fit for the sales methodologies and work cultures portrayed in the films "Glengarry Glen Ross" or the "Boiler Room," but today's tactics are so in line with my own sensibilities and innate desire to help others, that I look forward to being myself wherever I go and helping my clients engage and grow. Below are my "handwirtten-on-a-napkin" notes from HubSpot's Pipeline Generation Bootcamp.
Pipeline Generation Bootcamp - 5 key points to note:
Pick up the phone: The people who pick up the phone win all the business. Prospects' email inboxes are flooded with mass solicitations from faceless sales people. You can't listen in an email. Pick up the phone and be Helpful, Human and Holistic. Provide value by helping prospects identify, explore, discover and decide.
Timing matters: Rather than using intuition and experience to determine lead response timing, rely on science. The best time to call a prospect is between 8-9am or between 4-5pm. The best days of the week to reach out are Wednesday and Thursday. The best window to reach out to a prospective new client/member is within five minutes of a trigger event.
Be open: Being a learn-it-all and not a know-it-all is essential for success in today's digitally driven world. If this middle-aged-mama can adapt to video emails, zoom meetings and automated sequences, and acquire a decade's worth of knowledge and skills in two short years, you've got this. I know change is hard, but a growth mindset will help you soar.
Be specific: Why waste your time on an unqualified lead? Why waste theirs? Create a succinct positioning statement that allows both you and your prospect to cut to the chase and determine if they are a fit for your business and if you are a fit for their bandwidth and budget.
The Flywheel: Who wants to be at the bottom of a funnel? The flywheel helps capitalize on the most powerful marketing tool there will ever be, word of mouth. Putting customers at the center while we work to engage, attract and delight them is a no-brainer, and everyone wins with this approach to business.
Curious to know more about what an MRB: Membership Recruitment Bootcamp might look like for your own association? Reach out to me if you would like to discuss how HighRoad can help you reach your goals.
About Larissa Bateman
Larissa Thurston Bateman has a passion for helping her clients understand the most effective ways to use new technologies to advance their business. Her varied professional background in digital marketing, education, technology, and the arts, combined with her genuine interest in people, uniquely equips her to work alongside clients as they strategize for the future. She brings curiosity, confidence, and an eye for problem solving to every business relationship.