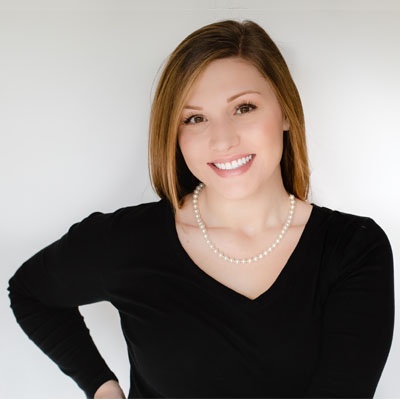 Developing a Keyword Strategy: 5 Steps to Success
Lead Generation & Growth Strategies | Personas | associations | SEO | content marketing

Before introducing the wild and wonderful world of SEO and developing a keyword strategy, I will first review the methodology of marketing known as inbound marketing. Inbound marketing is user based, pulling in consumers with content that they see fit for their wants and needs. Inbound marketing has a methodology to attract, connect, engage, and delight. Now why does inbound marketing matter when discussing SEO? SEO, or search engine optimization, is a key aspect of inbound marketing as it serves as the process of creating visibility on a website, blog, landing page, etcetera. Therefore, SEO casts a wide net for users, increasing visibility and emphasizing relevant content to what they search for.
SEO does require strategy to be successful. This strategy is compiled of a few different elements. The first element of developing a SEO strategy is learning how search engines work and analyzing what elements affect your organizations search algorithms. The second element of SEO strategy is all about understanding the behavior of your consumer and target audience. Consider what terms resonate with your target audience and if you have the right materials that align with those terms. The third element of SEO strategy is about search terms. For SEO to be successful for your organization, you must figure out the search terms and actual terminology that your ideal consumer and target audiences are looking for.
Another important part of SEO strategy has to do with personalization and developing personas. Personas offer a fictionalized version of your organizations ideal audience. Personas act as a composite profile of your ideal visitor – bringing in demographics, where they spend their time online, how and where they consume their information, and so on. This is important to consider when developing a keyword strategy and practicing SEO because this is how your audience will find you! Understand what they are looking for, how you can help them resolve their pain points, and if you can provide them with content to do so.
The 5 Steps to Develop an effective keyword strategy
Define your organizations keywords and strategy

Consider what terms relate to your business or industry
Determine list of keywords that cater to your personas
Identify what keywords visitors are using to find your website
Be sure to map keywords to content on all digital properties



Search alternative terms from your keywords

Expand your search and put yourself in your consumers shoes



Remember your personas

Consider the demographic influence of your target audience



Consider the buyers journey

What phrases or keywords would fall into each step of the journey
Awareness Stage: problem-based keywords
Consideration Stage: solution keywords
Decision Stage: branded keywords
Optimize your content

Use natural language and related keywords
Add in technical elements
Remember – developing a keyword strategy is part strategy and part science. Be sure to know your audience, be strategic when defining your keywords, be specific, look for alternatives, and optimize your content! For more information about SEO and keyword strategy see below.
*Information courtesy of How & What Series: How to Create a Keyword Strategy