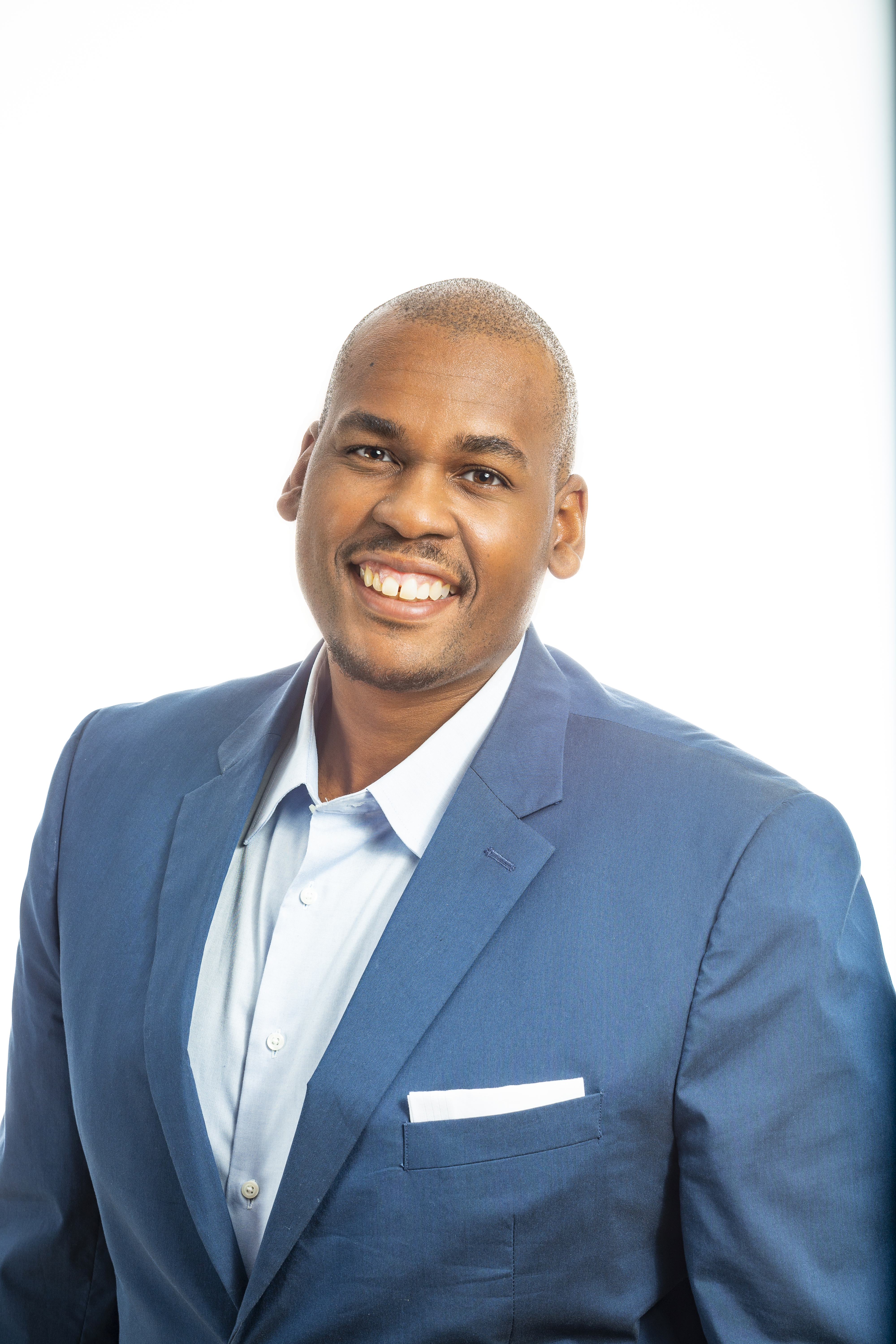 Product Spotlight: Conversion Tracker
There are many layers to our goals as email marketers. We want to craft well-written, high-impact messages. We want to send those messages to the right people at the right time. We want those people to actually read and engage with our messages. Thanks to standard reporting on most email systems, we have a pretty good handle on how well we're doing with these goals. These four main KPIs (total sent, total received, total opens, and total clicks) have long been the standard for measuring the success of our email campaigns. However, these metrics don't capture the overarching goal behind most email campaigns.
Beyond reading our emails and clicking on the links we've included, we ultimately want our readers to do something that goes beyond the email. Whether we're asking our constituents to register for an event or sign a petition, we're often not able to track that action within our email campaign reporting or even directly tie an email click to the action taken.
Let's look at an example. Say you've sent an important email about your upcoming conference to a distribution list of 100,000 members and customers. Your email platform lets you know that it was delivered to 95,000 of those individuals, opened by 40,000 of them, and clicked on by 5,000. That all sounds great! By many standards, that was a successful email. But, did it help you achieve your larger goal? Of those 5,000 who clicked, how many actually registered for the event? Enter Conversion Tracker—built-in Adestra functionality (our preferred enterprise email automation solution) that allows you to go beyond the "vanity metrics" and track what happens after the click.
What is Conversion Tracker?
Simply put, Conversion Tracker is an Adestra component that enables you to track your user's interactions with your journey, ending with your intended goal. From a more technical standpoint, Conversion Tracker utilizes JavaScript and cookies to track a user's activity after they've clicked on your email, and it sends that information back to Adestra for seamless reporting. JavaScript creates an image pixel on your webpage, and that pixel fires when a user lands on the page. It then tracks their activity as they peruse the page and other parts of your website. At the same time, a cookie is placed on the user so that their activity on the page can be matched up with the specific email link that sent them there in the first place.
What are the Benefits of Conversion Tracker?
Adestra's Conversion Tracker gives you a full picture of the activity generated by your email campaigns. Alongside the metrics you're already analyzing (sent/opens/clicks), you'll be able to attribute conversions as a result of your campaign. Ultimately, you'll be able to track the ROI of your email campaigns and tie actual revenue generated back to specific emails you've sent.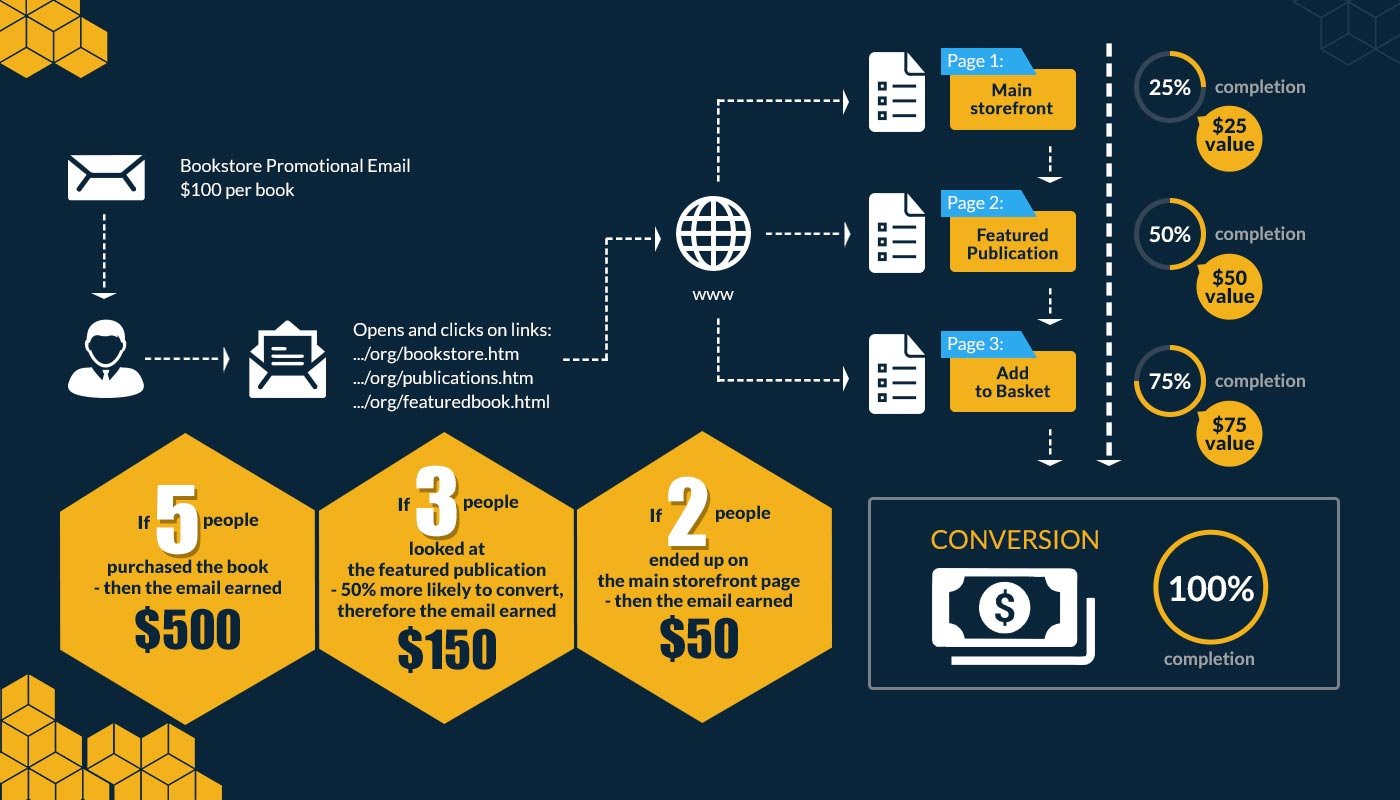 Conversion Tracker also enables you to forecast the results of future campaigns and efforts. It pulls back the veil on the partial journey; not just the end goal. You can assign values to each phase of the journey so that you're not just tracking your final conversion; you're also tracking all of the interactions in between the start line and the finish line. By analyzing the results you're seeing over time, you'll be able to make data-driven decisions about future email campaigns based on the conversion rates of varying formats, audiences, and cadences.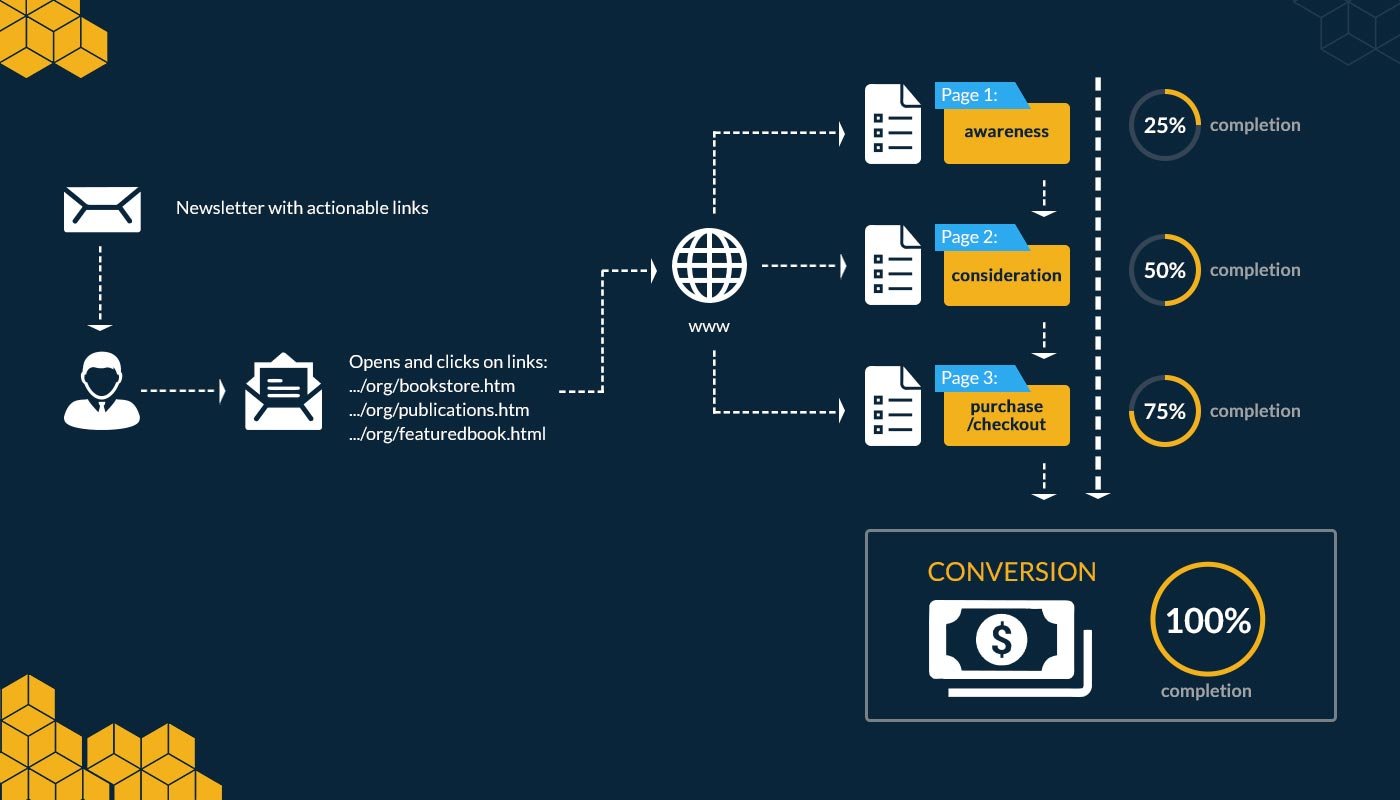 Why work with HighRoad to Implement Conversion Tracker?
At HighRoad, we're singularly focused on building the right marketing technology stacks to help associations work more efficiently to achieve their goals. We understand that seamless reporting is an important part of efficient workflows, which is why Conversion Tracker is a component that we build right into Adestra. While some organizations may use other tracking technologies to track conversions from email, these routes often create disjointed reporting processes and require additional manual work.
With Conversion Tracker, your conversions from email become a standard KPI, sitting right next to the other KPIs (sent/opens/clicks) in your Adestra reporting dashboard.
We know you spend a lot of time making sure your email campaigns are interesting, targeted, and effective. We want to help you prove the value of those emails with Conversion Tracker.
If you're interested in learning more about Adestra's Conversion Tracker, book a demo with us and we'll happily walk you through the tool.
About Adam Higgins
For over 20 years, Adam has functioned as a marketing and business analyst for non-profits and associations. As Chief Technology Officer at HighRoad, he leads a team of software developers, business analysts, and customer support analysts to supports technical integrations between marketing automation platforms and digital systems. Throughout Adam's career, he has bridged the gap between the business units and information technology departments. Often when he's working with clients, he is their defacto MarTech liaison and solution architect. Adam is a graduate from California State University, Dominguez Hills. He's a Los Angeles native that now resides in Atlanta, GA with his wife and son.