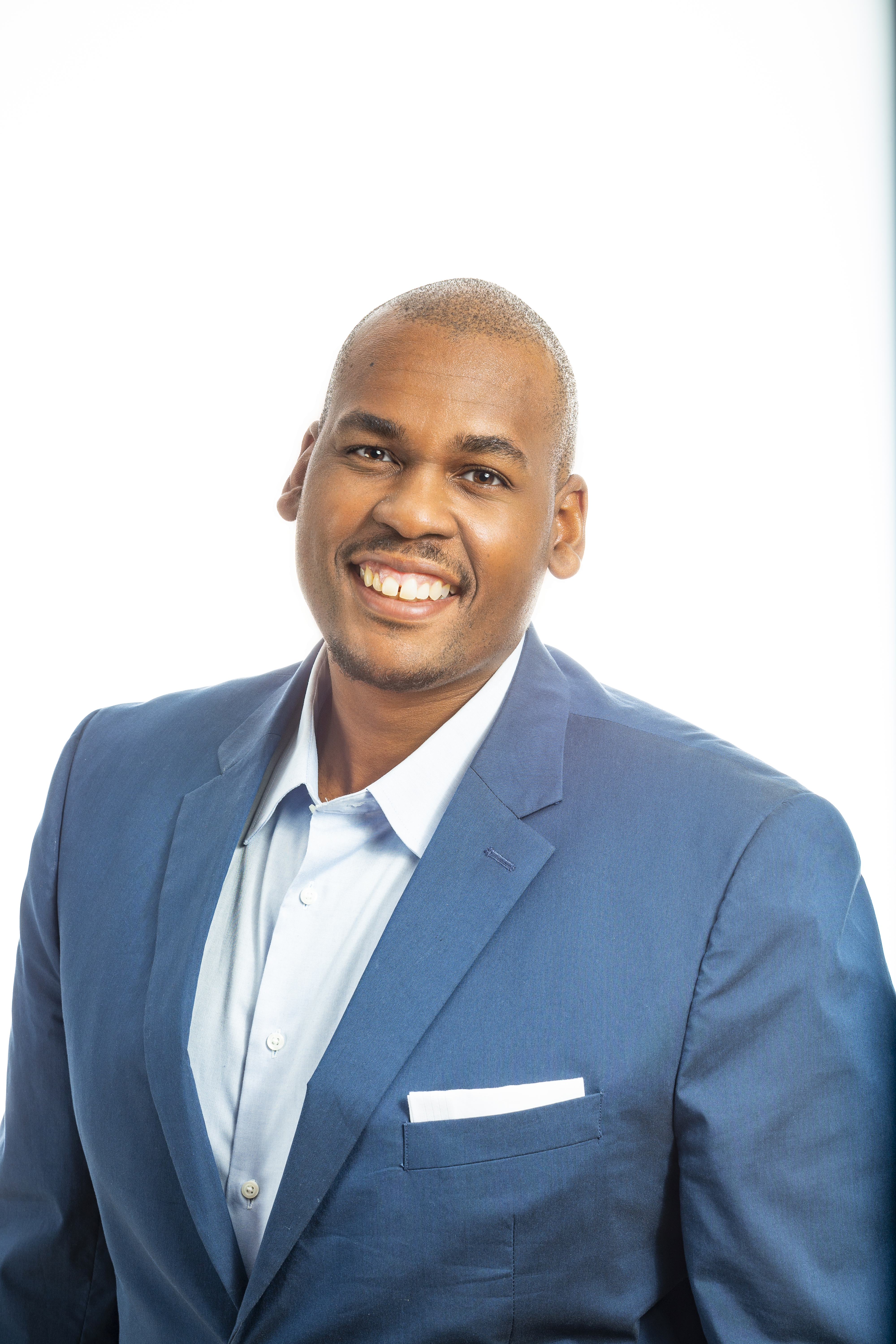 Association Management: Investing in the Right Technology Stack
If you're not familiar with the phrase "tech stack", it might conjure up an image of something like a Jenga tower.
Actually, this isn't a bad comparison. Your tech stack is the sum total of all the systems in your IT infrastructure – everything that is regularly used in-house, from Association Management Software (AMS) to marketing automation tools
To understand fully understand your stack, you have to think about how all of these systems interact with each other. Do your systems properly support each other? Or will the whole structure come crashing down like a pile of badly-stacked Jenga bricks?
What's Wrong with Your Current Tech Stack
Associations often make some common mistakes with their IT infrastructure.
Over-reliance on a single tool
For associations, this tool is usually the AMS. It's easy to see why, as the AMS is probably the most expensive part of the stack, so you feel obligated to make use of its wide array of additional functions.
The problem is that these extra features may not work quite as well as a dedicated tool. For example, your AMS can send automated emails, but it will never be as good as a standalone Email Automation system.
Lack of integration
The other common mistake is to have lots of tools but not integrating them. So, you have a great AMS, a sophisticated marketing automation tool and some other fancy software, but you're not seeing the results you had hoped for, because none of these systems are passing data between each other.
Following tech trends
It's not just associations – every organization is guilty of buying new software just because they don't want to miss out on emerging trends. Every IT investment decision needs to start by looking at your goals and figuring out what's missing from your tech stack that could help you meet those goals. Once you understand your own organizational needs, you're ready to invest in additional software.
What's in an Association Tech Stack?
Every association is different, and every association has its own unique tech stack. The stack may have some or all of the following systems:
Why you need it: To manage orders and store membership data
What it does: The AMS is the beating heart of your stack. Historically, AMS has been about billing and order fulfillment, which means that the core functionality focuses on managing dues, handling orders for educational materials and tracking bookings for live events. AMS will also help you do association-specific things, such as keeping track of who's on each committee and subcommittee.
Modern AMS systems do all of these things and more. For example, the AMS may provide the back-end your associations' website. It may also offer some functions that overlap with systems below, such as marketing tools, but generally these features don't work as well as a dedicated system.
Why you need it: To convert leads and drive sales
What it does: The CRM handles all interactions with both members and potential members. This includes copies of emails, recordings of calls and data on website interactions.
CRM data and AMS data often overlap, and your AMS may provide a degree of CRM functionality. But the real value of a stand-alone CMS is that you can place each person into a sales funnel, guiding them through the journey from prospect to sale. The CMS links up with some other tools to help deliver these conversions.
Why you need it: To automate individual customer journeys.
What it does: There are a lot of steps in the sales process. You have to respond to inquiries promptly, you have to issue personalized communications, and you have to track progress along the customer journey. Along the way, you have to measure engagement and identify where you're losing people.
Many of these steps can be automated quite effectively using marketing automation tools. Such tools take care of much of the day-to-day work of marketing, giving your team more time to focus on strategy.
Email Marketing
Why you need it: To send one-to-many emails with high deliverability rates.
What it does: While marketing automation looks at one-to-one communication, email automation is about one-to-many. This includes large-scale promotions, as well as things like the association's email newsletter, which many members consider a key membership benefit.
Email automation tools offer some segmentation functionality to help you target emails and improve open rates. They also help to manage deliverability and inbox placement, ensuring that communications get in front of the intended audience.
Social Media Automation
Why you need it: To manage and monitor social media activity.
What it does: Marketing automation tools cover a lot of social media interactions. However, if your members are very active on social media, then you may want to separate this functionality out into a tool like Hootsuite.
Dedicated social media automation can offer sophisticated listening functions so that you can pick up on any relevant conversations on platforms like Twitter. You can also perform sentiment analysis to see if the overall feeling towards the association is positive or negative.
Event Management System (EMS)
Why you need it: To manage a large event
What it does: AMS can handle certain event-related functions, such as managing ticket sales. However, for large events such as a trade convention or annual conference, you may require a dedicated EMS.
EMS can be used to plan all aspects of a major event, such as booth occupancy, speaker bookings and timetabling, sponsorship agreements, scheduling of breakout sessions, and badge printing. With the right integration, you can keep EMS data fully synced with the AMS.
Learning Management System (LMS)
Why you need it: To guide members along a learning path
What it does: Educational programming can have complex rules. For example, your members may need to acquire a certain number of credits each year in order to keep their membership current. You may also have materials that are only accessible to people who have completed previous courses.
These learning paths usually require a dedicated LMS. This system can track each user's progress, present them with the next module on their learning path, ensure that they only access suitable material, and send reminders when their learning plans are falling behind.
Your stack may contain any of the elements above. Your focus on each of them may vary as well – for example, if you're driving towards recruitment, then you may invest heavily in CMS; if you're trying to improve communications, you might invest in email automation.
The important thing is to start by figuring out what you want to achieve. That way, you can start to identify the areas where you need to improve your stack.
How Much Should I Spend on my Association's Tech Stack?
There are no hard and fast rules to budgeting for your tech investment, but here are a few things to bear in mind:
Some costs are non-negotiable
Your AMS will take up a large chunk of your IT budget. There's a large up-front cost for implementation, a heavy fee for upgrades, and a substantial annual cost for maintenance. This is a simple fact of life in the world of association management.
It's never a good idea to skimp on something as essential as AMS however, as doing so will ultimately impact your membership's level of satisfaction. The same applies to other business-critical systems. Don't value short-term savings over long-term benefits.
Scale matters
What will happen to your stack if your membership suddenly increases? Will you be faced with hefty bills for upgrades, or can you scale up with ease?
The same applies to a fall in demand – will you be left with capacity that you don't need? Look at solutions that can be scaled according to your usage. Cloud-based systems usually allow you to move across subscription levels according to your needs.
Enterprise vs Prosumer
Do you really need the full business version of a solution? You might not. If you're planning light to moderate usage, you may be able to use the cheaper versions that are priced for consumers.
Some services also offer prosumer rates, which are intended for heavy consumer usage ("prosumers") or small businesses. Be realistic though – if the prosumer package isn't suitable for your needs, then it may end up costing you more in the long run.
Integration is everything
The best way to realize value from any of these systems is to make sure that it's properly integrated with the rest of your stack. For example, your CRM and your AMS should keep their data in sync. The marketing and email automation platforms need to be linked to the CMS so that they can create a seamless experience during the customer journey.
Before investing in any new systems, take a look at the current level of integration within your tech stack. Is each system fully co-operating with the other? If you can improve integration, you might be able to deliver additional value without requiring any further upgrades.
The Perfect Tech Stack for Associations
The entire stack only exists to help you deliver your goals. Whether that's strengthening member engagement or recruiting new members, you need to have clearly defined goals before you assess your stack.
After that, it's a matter of assessing whether your stack will help you hit those targets. If you've got everything you need, congratulations. Stay focused and keep working towards your goals.
But if your stack is missing something, don't wait to take action. Talk to us if you need expert help in balancing your stack.
About Adam Higgins
For over 20 years, Adam has functioned as a marketing and business analyst for non-profits and associations. As Chief Technology Officer at HighRoad, he leads a team of software developers, business analysts, and customer support analysts to supports technical integrations between marketing automation platforms and digital systems. Throughout Adam's career, he has bridged the gap between the business units and information technology departments. Often when he's working with clients, he is their defacto MarTech liaison and solution architect. Adam is a graduate from California State University, Dominguez Hills. He's a Los Angeles native that now resides in Atlanta, GA with his wife and son.