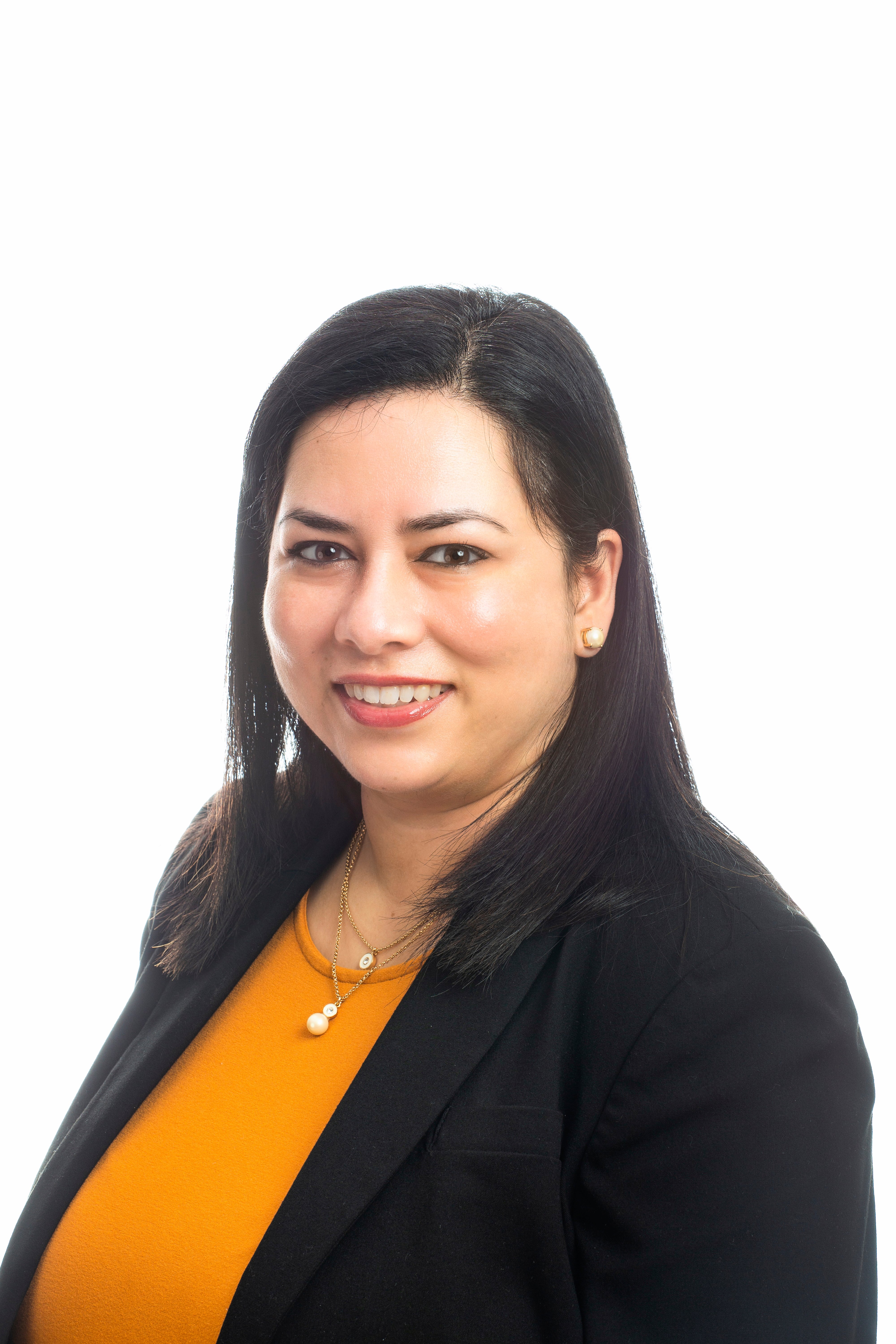 How to Select the Best Landing Page Software for Your Association
All of your association's goals depend on getting people to take action.
- You need new members to apply
- You need current members to renew
- You need people to attend your events
- You need members to buy products or sign up for classes
- You need advocates in your industry to mobilize for change
Smart associations know this doesn't happen by chance, or by simply blasting members with emails. It takes thoughtful planning and precise execution. When you hear about these core association goals, the part that is often overlooked is that most of these interactions with members and non-members begin with a landing page.
What Is A Landing Page?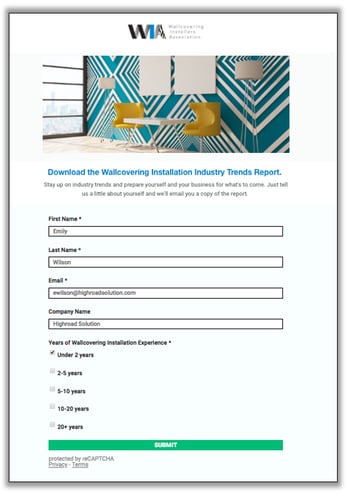 A landing page is a type of web page that walks the visitor through a single, focused action. Unlike a conventional web page with many choices and distractions, a landing page contains little to no site navigation and conveys details for a single specific offer with just one focused call to action (CTA). Organizations drive traffic to landing pages using a variety of methods, including ads, social media posts, and email marketing.
Landing pages can be a significant component in your association's pursuit of driving engagement. A recent study of over 7000 HubSpot customers found a 55% increase in leads when organizations increased the number of landing pages in use from 10 to 15, and those with more than 40 landing pages increased conversions by over 500%.
How Do Associations Use Landing Pages?
Landing pages are the initial stage in a "funnel". Digital marketing strategies move people through journeys by helping them make micro-commitments (small digital engagements). In exchange for information about the person, their interests, and their place in their journey, your organization provides value to the individual. This can be in the form of an item the individual has purchased, a free download with information about your industry, registration for an event, etc.
Some examples of this include:
Giving prospective attendees a place to signal that they would like to learn more about your upcoming conference

Turning website visitors into prospective member leads

Collecting interest from your members about participating in your association's upcoming "Day at the Capitol" event
Finding The Right Landing Page Software For Your Association
While landing pages are a standard part of an association's digital marketing stack, with so many options, it's easy to become overwhelmed when it comes to picking the best marketing automation platform for your organization.
A great place to start is by making a list of what your association needs from its landing page software – features, ease of use, price, etc. – and then researching the products available to find the software that meets most or all of your needs.
We asked several of the associations that we helped implement landing pages using marketing automation software what the must-have features were in their landing page tool.
Here Are 10 Things To Look For In Your Association's Landing Page Tool:
Requirement #1) Easy visual editor (with coding options as well)
Because associations must steward member and donor funds carefully, they often operate with a small marketing team and limited IT staff. It's important to choose a landing page platform with an easy visual editor that reduces the learning curve, allowing even new users to create landing pages quickly.
Selecting a platform that also includes coding options gives your organization the flexibility to enhance and customize your landing pages if you have staff with more advanced design skills
Requirement #2) Dynamic content
Even small associations have diverse member segments. If you want to get the right message in front of the right members, you don't want to create a separate landing page for each segment your association is targeting.
Look for landing page software that offers dynamic content – elements on a landing page that can be automatically swapped to make the page more relevant to each specific visitors based on the information in your marketing automation software or AMS.
Requirement #3) Responsive, mobile-friendly templates
Over 50% of all Internet users access the web from a smartphone or other mobile device. Using mobile-responsive templates ensures that your members and prospective members can access your content in a readable and interactive format.
Mobile-friendly templates are also optimized to load quickly on a mobile device – an important factor to consider, given findings by Google that 53% of site visitors will abandon a web page if it takes longer than three seconds to load. (Tip: you can check your mobile site speed using Google's free Speed Scorecard tool.)
Requirement #4) Dynamic forms and progressive profiling
It is frustrating for members or prospective members who downloaded a industry report from your association's website to have to fill in all of their contact information again next time they signed up for a webinar or opt-in offer. You can solve this if your marketing software uses progressive profiling on your landing page form.
This dynamic form technology eliminates frustration by only showing form fields where you don't have data yet, rather than making people fill in long forms every time they want to download something from your website.
Progressive profiling is also a great way to collect additional data about a website visitor over time. When one field gets filled in, a new field can replace it next time the lead visits your website.
It's important to note that your organization will need a well-maintained and structured marketing and member database in order to take advantage of these tools.
Requirement #5) Multi-step funnels
The most powerful attribute of a landing page is its ability to guide a visitor through one specific action. When you need prospective members to take multiple actions, it's important to walk them through those actions in a series of steps. Your landing page platform should provide templates with the ability to move people through your funnel in stages, with one focused call to action per step.
Requirement #6) Connections to your marketing automation engine
Your marketing automation system powers your association's ability to personalize and customize the digital user experience for members and prospective members. The good news is that most landing pages tools come built into your marketing software.
Integration between your marketing automation engine and the dynamic forms capabilities of your landing page software allows you to leverage that power and build responsive landing pages that can trigger automation and follow-up email campaigns.
Requirement #7) Integration with your AMS to pipe collected data to your membership database
Once your landing pages have collected information from members and prospective members, you'll need to be able to deliver that information to your association's membership database. A key component to look for in your association's landing page or marketing automation platform is its ability to integrate seamlessly with your association management system (AMS).
Requirement #8) Internal notifications
Robots can't run your entire marketing process. Often, collecting information from members and prospective members is just the first step in your workflow. Implementing effective internal email notifications prompts your staff to move contacts through to the next stage in the process in a timely manner.
Requirement #9) Analytics for reporting and optimization
Careful and transparent stewardship of association funds requires the ability to analyze the effectiveness of each system your association implements. Your landing page software is no exception.
Look for a platform that includes a robust analytics dashboard that allows you to view your conversion data, run A/B tests to optimize your funnel, and analyze page performance and to determine the effectiveness of your marketing campaigns
Requirement #10) Support and partner ecosystem
Responsive customer support from your association's marketing automation partner and helpful tutorials can be critical to your association's success in implementing any new landing page platform.
You should also ensure that your landing page software can integrate with all of your association's related solutions and applications – your email marketing system, website, and payment processors, for example – through built-in integrations offered by your association marketing software provider.
Association Landing Page Software Takeaway
With so many landing page software options on the market, choosing the right platform for your association can seem overwhelming. Having a solid understanding of which features are essential to your ability to use landing pages effectively, however, will assist you in determining which platform best meets your organization's needs.
About Maneesha Manges
Maneesha Manges is a seasoned digital marketing professional with 20 years of experience working in multiple markets and global companies. Her prior experience includes consulting roles in digital marketing strategy, data analysis, field marketing and social media. Maneesha holds a Master of Business Administration degree in High-Tech Marketing from American University's Kogod School of Business and a Bachelor of Arts degree in Economics from Concordia University in Montreal.