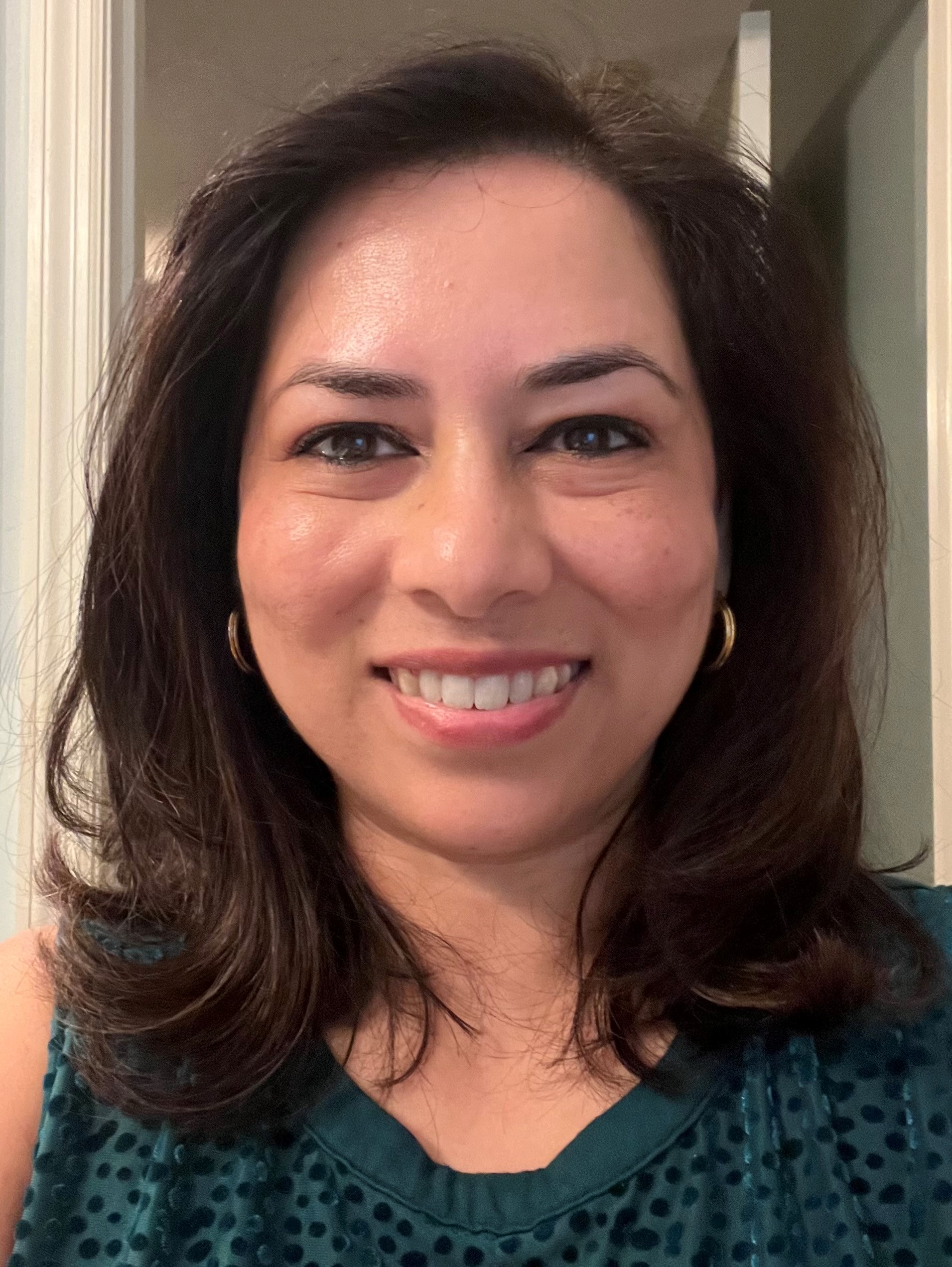 Association management: Does Your Marketing Team Have the Right Skills?
Associations exist because we know that we're stronger when we're part of a team. Good things happen when talented people come together to share knowledge, compare best practices and make connections, which is why associations work so hard to acquire members.
Behind the scenes, association management requires a strong marketing team. The right people with the right mix of skills can grow your member base, increase engagement, and foster thriving communities.
So, how do you go about assembling the right marketing team? To start with, let's look at how most associations are currently tackling marketing.
The typical association management approach to marketing
Large associations with plentiful cash can hire dedicated marketing experts, each one focusing on their specialist areas.
Most associations, however, don't have these resources at hand. Instead, they have to focus on getting the best of the people they have. In many associations, you might see a marketing team structure like this:
Marketing Manager
This is the person responsible for all aspects of the marketing strategy. They are responsible for overseeing the day-to-day efforts of the marketing department, although they usually don't perform such operations themselves.
Marketing managers associate with other members of the association management team to coordinate marketing strategy with the association's overall goals. That means presenting reports to association executives and setting goals for marketing efforts.
Marketing Coordinator
This person performs the tasks that support marketing strategy. These days, those tasks mostly involve working with marketing platforms such as email automation or marketing automation.
Marketing coordinators can do some hands-on work such as writing copy, but usually copy is sourced from people in other departments. Those people write up text and send it to the marketing coordinator, who then prepares the copy for inclusion in emails, social media posts, press releases, and other channels. They may also be responsible for community management activities and other member engagement activities.
Analytics Consultant
The analytics person is someone who can pull data on the efficacy of current marketing efforts. That means looking at figures like email open rates, click-throughs and membership churn.
In many organizations, this person won't be someone with a marketing background, but rather someone from IT who has access to this data. They may also play a role in gathering data and advise on how to use technology to capture information about members and potential leads.
Sometimes, the people in these roles can have other responsibilities too. For example, the marketing coordinator may also be responsible for member communications.
This creates a commonly-occurring problem: what do we focus on today, marketing or communication? Just trying to keep up with urgent tasks can eat up every second of the available time, which runs the risk of your approach to marketing becoming reactive rather than proactive. Working closely with an analyst who focuses on metrics will keep your team focused on the marketing tactics that drive continually towards member retention and growth.
Who should be on your association marketing team?
The ideal marketing team looks something like this:
Marketing Strategy Manager
The most important quality of a marketing strategy manager is an eye for growth. Their job is to spot opportunities and implement creative strategies. This person needs to have experience in using technology to boost member acquisition, as well as retaining existing members.
Communication is a vital skill here, as one of the most challenging parts of marketing strategy is getting buy-in from other departments. The marketing strategy manager needs to know how to communicate long-term goals to other departments and convince people to invest in the right opportunities. The marketing strategist also needs to understand how technology can enable marketing efforts, so they often have a background in martech.
Martech Specialist
Marketing technology, or martech, includes all systems that help support marketing work, from Association Management Systems (AMS) to email automation. Because it involves software, martech is sometimes seen as the responsibility of the IT department, however organizations really care about marketing, and not that much about technology.
Martech specialists are people with substantial experience in using these platforms to get results. They understand concepts like Sender Policy Framework and deliverability; they know how to use tracking pixels and cookies; they know if you've got the right tools to meet your marketing goals or if you have to consider alternative platforms. And they can bring this knowledge to bear on the day-to-day production side of things.
Marketing Analytics Consultant
Analytics is another area where you need someone with a marketing mindset. Data tells a story, and you need someone who understands the marketing strategy to properly interpret that story.
One of the most challenging parts of analytics is figuring out what to measure. IT people know how to collect and obtain data, but they don't have the marketing expertise to connect the data to marketing persons and user journeys, data that is critical to marketing success.
Copywriter with optimization skills
These days, copywriting is a function of technology. Modern copywriters need to think about things like how to optimize text for search engines (SEO), how pages appear in previews on Twitter and LinkedIn, and how easy it is to read text on mobile devices. They can also craft enticing email subject lines that will earn valuable click-throughs.
Even if the bulk of the copy comes from other departments, your team still needs a skilled copywriter who can polish where required. If the text hasn't been prepared by someone who understands SEO and conversion strategies, then there's no point in publishing.
Web-focused Designer
The same is true of graphic designers. Contemporary designers need to be aware of issues like how graphics render on various devices, how fonts appear in different browsers, and what an email looks like if images are prevented from rendering.
A great piece of design on your screen may not have the desired effect when the reader looks at it. A good marketing team needs a designer who knows how to ensure that the desired message is always communicated.
How to upgrade your association management marketing team
It's easy to hire a diverse group of skilled people – if you've got the budget!
If you don't, then it's time to think about ways to improve efficiency and upgrade the skill sets of your existing marketing team. There are several ways to do this, like:
Training and development
The best long-term strategy is to support training and development and help your people to grow. Some approaches that don't require a lot of investment are:
American Marketing Association –

the AMA

is one of the great resources for marketing information and best practices. Membership includes training resources and chances to make contact with other marketing professionals.
Support for training and professional development – your staff are looking for opportunities to progress their own careers, so they'll usually be grateful for any support. This can include time off to study, or funding assistance for a qualification.
Knowledge share – This is a very cost-effective way of expanding the available skill set in the company. Knowledge can be shared in many ways, such as informational seminars, one-to-one mentoring, and job shadowing.
Online video training – services such as

Udemy

and

Coursera

now offer vast libraries of online training materials, often with a very specific focus on topics such as martech. Your people can take these courses at their own pace without leaving the office.
Software vendors – Many martech providers also offer training materials that support their product. These can be blogs, video tutorials or support forums that offer best practices on getting the most out of the platform.
Diversify experience
The challenges of association management are unique, but that doesn't mean that skills aren't transferable from other areas. When hiring, take a look at candidates with diverse marketing backgrounds, especially those with digital marketing experience. They can often be a great source of fresh ideas.
The opposite is also true – encourage your team to get experience outside of just the association market. There are lots of innovative approaches to marketing that can be applied to the world of associations.
Share roles
People can wear multiple hats if that's what works best for your team. For example, your copywriter may also have a good understanding of analytics, in which case it's fine to allow them to overlap.
Similarly, there may be overlap between departments. Content specialists might have some martech expertise that they can bring to the department, for example. The important thing is that each role is covered and that it's performed by someone who has the right skill set for the job.
Use association management services providers
Outsourcing can be more cost-effective than trying to do things in-house. This is especially true when trying to implement a major new process or when you're facing an atypical spike in demand.
Outsourcers can also bring a fresh pair of eyes to your situation. An external review of your processes can often reveal inefficiencies that are invisible to you and your team because you're so used to doing things the old way.
The key to outsourcing is to have a clear idea of the expected ROI. Ask yourself:
What problem do you need outsourcing to solve?
What skills and expertise can a third-party offer that your team does not already possess?
Can you wait to upskill your team, or does this issue need to be addressed now?
What will be the net gain of addressing this issue?
A good outsourcing partner will talk you through these issues and help you make a decision that offers a meaningful ROI.
Three steps to improve your marketing
To get your marketing department delivering on results, you need to do three things.
First, be clear about your goals. You can't succeed without knowing where you're going. Take a look at all available data, form a plan and get all stakeholders to sign off on it.
Second, let go of the past. Modern marketing is fast and agile. You can't let yourself get bogged down in the old way of doing things. If an existing process isn't getting results, change it.
Finally, don't go it alone. Communicate with your team, communicate across departments, and bring in outside help when you need it. Give yourself the best possible chance of success. Remember – we're stronger when we work together.
About Maneesha Manges
Maneesha Manges is a seasoned digital marketing professional with 20 years of experience working in multiple markets and global companies. Her prior experience includes consulting roles in digital marketing strategy, data analysis, field marketing and social media. Maneesha holds a Master of Business Administration degree in High-Tech Marketing from American University's Kogod School of Business and a Bachelor of Arts degree in Economics from Concordia University in Montreal.