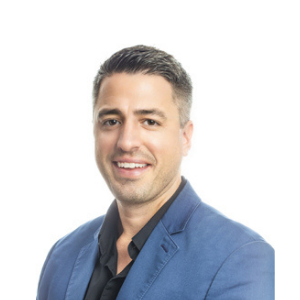 Shift Your WFH Perspective
[Editor's Note: as we continue to develop new routines to maintain productivity while working from home, we're continuing with our series of posts that share tips on settling into the virtual office.]
WFH is sometimes used as the acronym for "Work From Home". Some of you may feel like it is more like "Wow, Freaking Horrible" because you don't know how you are possibly going to be productive with your spouse, partner, kids, pets, and the everyday hustle and bustle of a household due to quarantine.
Right now, your perspective on the situation at hand will truly make or break your day with your health, family, work, and community. What if I told you, that maybe, just maybe, if you change your perspective on the situation, this actually might be a benefit for you, your association, and your members?
How Does It Help YOU?
First and foremost, working from home allows us as Americans to do our duty to limit our interaction and slow the spread of COVID-19. Working from home helps keep you, your family, and your community safe. Being at home also allows you to have more flexibility in your work-life balance. You can schedule small breaks into your day to help with your kid's schoolwork, finish chores around the house, or stretch and take a walk.

How Does It Help the Association?
With a shift to working remotely, associations have the opportunity to learn new ways of collaborating and communicating. These new circumstances teach us how to be more flexible, how to innovate, and how to adapt to new circumstances and technology. These skills will serve your organization even after quarantine.

Lean Into Faith
This time more than any, is a time that we all need to lean into our faith. We must have faith that our leadership, experts, doctors, nurses, bosses, co-workers, and community are making smart choices and staying home to help flatten the curve and help us get back to normal life.

What Does WFH Mean for You?
Working from home is probably not exactly what you think it is. I know there are a ton of different perspectives on what working from home actually entails. Do I work in my PJ's? Is it a free for all? How am I going to communicate and collaborate with other employees? There are a million more questions on what working from home actually is. As someone who works from home every day for a fully virtual company, I've got some tips to help you shift your perspective.

At your office or in your cubicle, you probably don't have your kid running in and out, shouting through the house, or your husband or wife yelling for you or the kids. These distractions add a new layer of challenge to your work, but this may be the new norm for some time.

How is it all going to work? Well here is deal… we have the capabilities to continue life as normal (well, as close to normal as we possibly can) using technology. But the question is… how?

How to Optimize Your WFH Experience
Always remember that at the end of the day we are all human and the way we interact in person can be done the same way via teleconferencing. Small talk is allowed in video conferencing. It's actually important, because this is what allows us to connect and feel the normalcy of an office environment. This is key in creating an environment where your employers and members will feel comfortable.

With that being said, there are a ton of questions around the details of how to go about your day to day. How do I manage work-life balance with family, pets, and meeting schedules? Do I still need to wash my hands? (YES!) Here are some ways you can create the best WFH experience for you, your co-workers, employers, and members.

Prioritize Effective Communication
When working from home on all initiatives, it is important to communicate with your members and teams in an effective way. To make the work from home experience as seamless as possible, set expectations and get everyone on the same page as to how you will approach communication. Set a regular schedule for group meetings, and request that everyone turns on their camera to help conversations go smoothly.

Be Mindful of Streaming Bandwidth:
To help with your streaming bandwidth and prevent delays, avoid taxing your Wifi with TV streaming services, online games, or online shopping while having a video conference. Think about the old movies where the audio and mouth don't line up. Imagine this for an hour call while you are trying to take notes and learn. Video latency can cause major frustration, so be cautious of it and take steps to mitigate that.

7 Tips to Improve Your Video Presence
We are seeing it more and more…. even "The Today Show" moved most of their anchors and reporters home. Even professionals who work in front of a camera every day, can feel uncertainty, discomfort, and distraction. We are learning together how to adjust to our new remote environments and connect in a new way. Here are some tips to help you improve your video presence for your day-to-day calls and conferences.

Lighting: First, be conscious of the lighting in your video frame. Do not sit with a window behind you unless you have a professional lighting kit in front of you.
Audio: Headphones, headphones, headphones! Airpods are excellent, but any will work. This helps to drown out background noise so you can focus on what you are learning or speaking about.
External Distractions: If you don't have an office or separate room to work from, find the best place to set up that will avoid hearing people make noise or move around. Don't work where your family likes to hang out. If it is nice outside and you have Wifi and cell power, go outside to take the call or meeting.
Background: Think about what is behind you! It doesn't have to be a blank wall, but make sure that whatever it is is work appropriate.
Camera Shyness: Turn on your camera! Seeing each other's faces is what makes it seems more like an in-person conversation. If you don't turn on your camera and you are having a one-on-one conversation, all the other person sees is a black screen. I don't know about you, but when I was young, it was a punishment to go stare at a wall.
Appearance: You will be seen, so however you would get ready to go to the office, do the same for your video call. Get used to seeing yourself. Don't worry, people see you like this everyday when you're at the office; it is just new to see yourself in every meeting. Turn off your preview if it is a distraction.
Lunch Meetings: It's okay to eat on camera; it is no different than sitting across from someone at a lunch meeting in person. You can turn off the camera, just don't chew with your mouth open ;). You can mute your mic too, this is one of those perks of working from home.
Stay Connected, Stay Positive, Stay Flexible
Use technology to connect, don't just send an email and wait. In situations where in the office you might get up and go ask someone a question, use chat software, send a video conferencing link, text, or call. You will be surprised how connected you can be virtually.

Remember that you are ultimately moving the office to an online platform. Make an effort to continue creating and generating the camaraderie you would at the office. When starting a meeting, begin with a greeting, talk about news (not too much right now, this could take up a full week), sports, or other non-work topics. Try to keep it light and fun if you can and make the experience enjoyable.

Be positive and use reassuring words with your team. More than ever this is important. Always remember that everyone has their own challenges going on in their life. Since you don't see them in person, feel free to send an uplifting chat or talk about things you might normally share when passing by the water cooler.

We are all learning to transition from face-to-face contact to video conferencing. We are facing challenges with internet connectivity and learning new technology. We are attempting to balance our work and home life. Right now is all about being flexible, supporting each other through transition, and adapting to our new way of life and business. So remember to stay connected, stay flexible, stay positive, and stay healthy!
About Rob Shelton
Rob is an entrepreneur with a background in both sales and marketing. Passionate and motivated, Rob enjoys new challenges and thrives in a fast-paced environment that allows the opportunities to work with diverse content. He takes pride in relating to associations needs, and helps them navigate the complexities of sales cycles with his expertise.