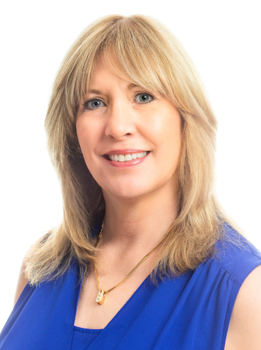 Virtual Pro-tips from our Finance & HR Team
When unexpected and life-altering changes hit, from a cultural and operational perspective, adequately managing that change is fundamental to survival. It's imperative that, regardless of what's happening on the outside, productivity, innovation, and life balance isn't hindered on the inside. Maintaining all of this lies a great deal on the Finance & HR team.
That's why HighRoad's Finance & HR team is our next team up to provide Virtual Team Pro-tips. Read what they have to say about working remotely.
Here are some remote tips from our finance & HR team:
Tip 1: Reimagine the connection-building activities you did in the office
Now more than ever, we're craving human connection and a sense of normalcy. It's important for organizations to maintain and even increase the typical office activities that build connections between team members. These may need to be reimagined or changed to function as virtual activities. Because we've been an all-virtual company since day one, we have quite a bit of experience fine-tuning these activities to work virtually. Here are some of our regulars for inspiration:
Bring Your Kid to Work Day: This one will be easier than ever before, with kids home during the day. Each year in April, we plan various age-appropriate activities throughout the day so children can participate in our work day. We include them in our Zoom calls and let them introduce themselves to the team. It's not too late to do this with your organization: set up something fun for April 23, the official 'Bring Your Kids to Work' Day!
Birthdays: Maybe you're used to sharing cake in the conference room for birthdays. Just because you can't do that doesn't mean you can't recognize your team's special day. At HighRoad, we've made it our tradition to mail personalized, meaningful gifts for birthdays. Maybe your HR department can take on this role, or maybe managers can send e-gift cards for team members' favorite places during this time. Either way, it's important not to ignore these small ways to celebrate.
Virtual Happy Hours: Invite your team to come together at the end of the work day to unwind and connect. These don't need to be themed or structured — just an opportunity for folks to share what's going on in their world outside of work.
Tip 2: Maintain financial security via defined roles and top-rated tools
Whether you're working in the office or remotely, clear definition of roles is a critical component to ensure that efforts are not duplicated and important tasks aren't missed, particularly when it comes to finances. This separation of duties becomes even more important when you're not working face-to-face.
Take this opportunity to revisit protocols and responsibilities and make sure everyone clearly understands expectations.
At HighRoad, we keep our finances secure through a number of different practices. Here are a few:
Utilize top-rated tools such as Quickbooks Enterprise, Merrill Lynch, and Chase to ensure our financials are secure

Limit access to all tools to only those who need it and frequently change passwords for added security

Run online backup services daily and hard-drive backup services weekly

Run account reconciliations monthly and r

andom internal audits quarterly

Update finances every morning via bank feeds and online services, and deal with any unusual activity immediately
Tip 3: Encourage open lines of communication
As HR professionals, it's important to have a pulse on the challenges facing employees. And it's no secret that this crisis has placed unprecedented stress on all of us. Set aside time to check in with your leaders and ask them what they're hearing from their teams. Establish open lines of communication so that you can provide resources and tools to help them navigate this change.
Tip 4: Exercise empathy
Whether you're old pros at remote work or you're still figuring it out, this crisis has created stress that extends far beyond the normal transition to working from home. It's important to acknowledge and empathize what others are going through on their ends. At this time, you likely have folks in your organization who:
Are attempting to homeschool their kids while working full-time

Are primary caregivers for infants and/or toddlers

Are concerned about the health and well-being of a loved one who's a frontline medical worker

Feel uneasy about their financial situation due to a partner losing their job
Be intentional about checking in with people, whether HR takes on this responsibility directly, or whether you provide the necessary resources for leaders or managers to do it. Just knowing that you care can make a huge difference in such a volatile time.
Tip 4: Keep what worked from your in-office routine
Transitioning to remote work doesn't necessarily mean starting from scratch on your daily routine. Sure, you could get started earlier in the morning, or work later into the evening since you're not commuting, but it's not a requirement. If you function best with a predictable 8am or 9am start time, stick to it. If you and a co-worker consistently went for a walk at 10am every day, stick to it — maybe even video chat that co-worker so you can walk and talk with them virtually. Here are some of our other tips for
"recreating"
successful office habits:
Regular communication with your teams: A common misconception about videoconferencing meetings is that they have to be scheduled in advance and last at least 30 minutes. Not true. If you're the type of leader who likes to check in or bring your people together for short, impromptu meetings in the office, you can certainly keep doing that from home. Here at HighRoad, we regularly have Zoom calls throughout the day that last no more than 5-10 minutes. Maintaining this regular communication is important not only for morale, but also to help people feel like they're staying on track.
Maintain a clean, organized workspace: Not only does a clutter-free workspace promote focus, but it also ensures that you're ready for these impromptu video check-ins with your team, or for a formal meeting with clients or customers. Make it habit at the beginning or end of every day to start with a clean slate, not only in your email inbox, but also on your physical workspace.
Tip 5: Establish or refine your online training & onboarding programs
Many organizations rely on in-person trainings and onboarding procedures to educate their teams. These may be formal day-long training sessions, or simply the 1:1 transfer of knowledge when a new team member is hired. And while this may have worked in the past, it's important now to look at what had been successful and find ways to recreate those experiences in a virtual world. Since we've always trained and onboarded people remotely, here's what we've found that works:
Record Zoom calls for future viewing

Utilize an e-learning platform like Lessonly

Use collaborative tools like Dropbox Paper for onboarding plans

Establish regular all-hands meetings to educate teams on events that impact the company or the industry as a whole

Customize onboarding plans based on the skillsets a new person brings to the organization
Keep an eye out for more virtual pro-tips from our Sales and Account Management Team next week. In the meantime, if you have questions about stacking your organization for remote work, feel free to
reach out to us
for a conversation. We're happy to help in any way that we can.