ICE is So Very Nice
Award-Winning Software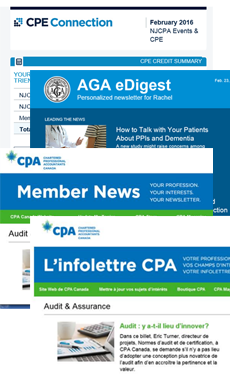 Free yourself from the labors & perils of manually crafting email! Turn to ICE to unleash the power of your content sources and customer/member/donor data to drive personalized emails that are unique to each individual. Want to consolidate emails, decrease staff time & increase open rates? That's the benefits of ICE & why it's so very, very nice.
Use ICE for:
Hyper-personalized, automated newsletters
CPE, CLE & other certification credit email programs
Multi-lingual newsletters
Event marketing
Automated "people like you also bought/registered for..." emails that are driven by behavioral indicators and past purchase behavior
Ecommerce receipts
National & chapter newsletters
ASAE-Endorsed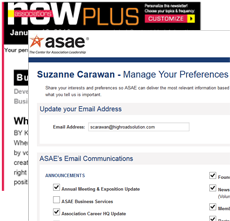 ASAE came to HighRoad in search of a solution. They faced a common challenge--over-emailing the same members with email content that was redundant, irrelevant and with such frequency that members stopped paying attention.
The solution? Develop an entirely new way to create and deliver email by leveraging data and allowing the user to drive their own email experience.
The result of ASAE's consolidation effort was the creation of the award-winning Associations Now+Plus email that extends the power of the member profile by allowing each individual to choose their own content topics and preferences.

Now, instead of staff manually creating an email each Tuesday, the ICE application runs and sends a fully hyper-personalized email to each person without staff having to cut & paste, test or de-dupe any lists.
Ahh.....ICE is so very nice!