We know, we've done it for nearly a decade. Organizations choose HighRoad because they want to leverage our Automation Portfolio to get out of the business of cutting & pasting emails and into the business of analysis. Our Automation Portfolio is comprised of software designed and developed by HighRoad Solution and work on connecting systems for real-time, read/write data exchange with the leading AMS, CRM, EMS and CMS platforms on the market.

Our data automation line is comprised of both our integration products as well as our know-how to design and build marketing automation campaigns that free up association staff time & increase user engagement.
The +Plus Product Line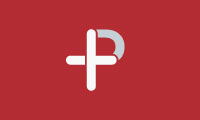 Top associations want to use enterprise digital marketing tools found in the corporate market, but were historically blocked when the need to connect to the association management system arose. HighRoad solved this issue by developing a set of products that can plug marketing technology platforms to the myriad of proprietary platforms found within the association industry.
Our +Plus line of products goes well beyond the flimy integrations found on the market that are based on FTP integration or use illegal practices such as placing the email preference center behind a member login. The +Plus line is designed for the association that deeply cares about user experience and values the digital interaction between user and organization.
Whether you are on an AMS or CMS or any of the periphery systems found within the association technology community, we have a +Plus Product that can tie together the platforms and allow data exchange between systems. We work with the leading association, content, event and learning management systems on the market to create the communications ecosystem required for today's digital marketing. Better yet, today's marketing technology stack often requires multiple integration points and we have the know-how and ability to wire together several tools as well as to customize to fit your needs.
We standardized our award-winning integrations into the +Plus line. Learn more about how we work with specific platforms by visiting our Partner & Solution sections.
user Preference Centers
According to our 2017 State of Digital Marketing in Associations report, 55% of associations and non-profits do not use an Email Preference Center within their email program. This means that associations are missing out on the ability to gain more information about their members & subscribers and are solely using email preference centers for email regulatory compliance reasons.
What's more is that the world has gone well beyond email and we are now playing in a multi-channel marketing world. Preference centers are an ideal way to capture "choice" data and gain user insight. We design and build custom preference centers for every client with whom we work to ensue that you are not only capturing preference, topic & frequency data for your various types of email, but that you aren't missing out on cross-sell and upsell opportunities. Our preference centers allow opt-in/out preferences to be written in real time to your association or customer management system.
reporting+plus
One of the common challenges that associations and non-profits are facing is how to amass and analyze their data. With the onslaught of marketing automation platforms and the movement of associations further into the digital realm, organizations are no longer happy with email opens, click through rates and unique webpage visitors. Instead, organizations are looking to capture the behavioral data across email, social and website visits and bring this data back into their database or data warehouse.

The challenge that associations now face is that their association management system wasn't designed to handle the massive amount of data in a normalized fashion that can be easily accessed for analysis. We designed and developed our Reporting+Plus product to handle this challenge and hold the rich data coming from your marketing technology platform(s). Talk to us about our Reporting+Plus product and how it can benefit your organization.